Poured-in-place (PIP) rubber sits alongside synthetic turf atop our rankings of the best playground surfacing options. One of its primary selling points is that it has unlimited design possibilities in regards to colors, patterns and more, but it scores incredibly well across all criteria. It's only drawback is its relatively high cost to install when compared to loose fill options.

Safety

Cleanliness

Maintenance

Accessibility

Aesthetics


Installation Cost

Lifetime Cost
Poured in Place Rubber
Safety
Poured-in-place rubber surfacing offers many advantages over loose-fill materials for playgrounds and can be designed to meet all ASTM critical fall height levels. One of the largest safety benefits is that it maintains uniform impact resistance throughout the entire play area while loose-fill materials are often displaced - leaving inconsistent protection against falls.
Flat, even surface with limited trip hazards
Effective even during cold temperatures and high humidity
Does not hide dangerous foreign objects
Does not promote microbial growth (mold, mildew and bacteria)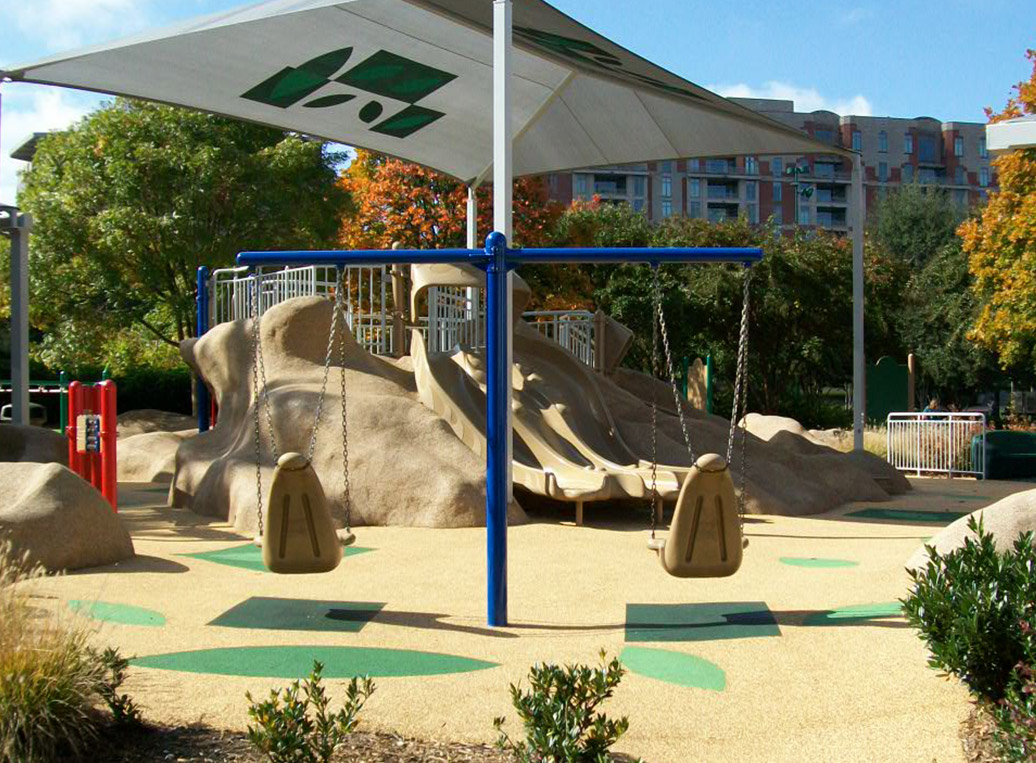 Synthetic turf & Poured-in-place Rubber
See how XGrass combined poured-in-place rubber surfacing with an XGrass field to create a kid-friendly attraction at the Birmingham Baron's award winning park.
See the Full Case Study
Poured in Place Rubber
Cleanliness
Poured-in-place surfacing is one of the easiest playground surfaces to keep clean and safe. Parents don't have to worry about their kids getting dirty while playing on a poured-in-place surface because it doesn't retain dirt or plant matter like loose-fill materials do. Plus, it drains and dries quickly - allowing kids to resume playing shortly after wet weather.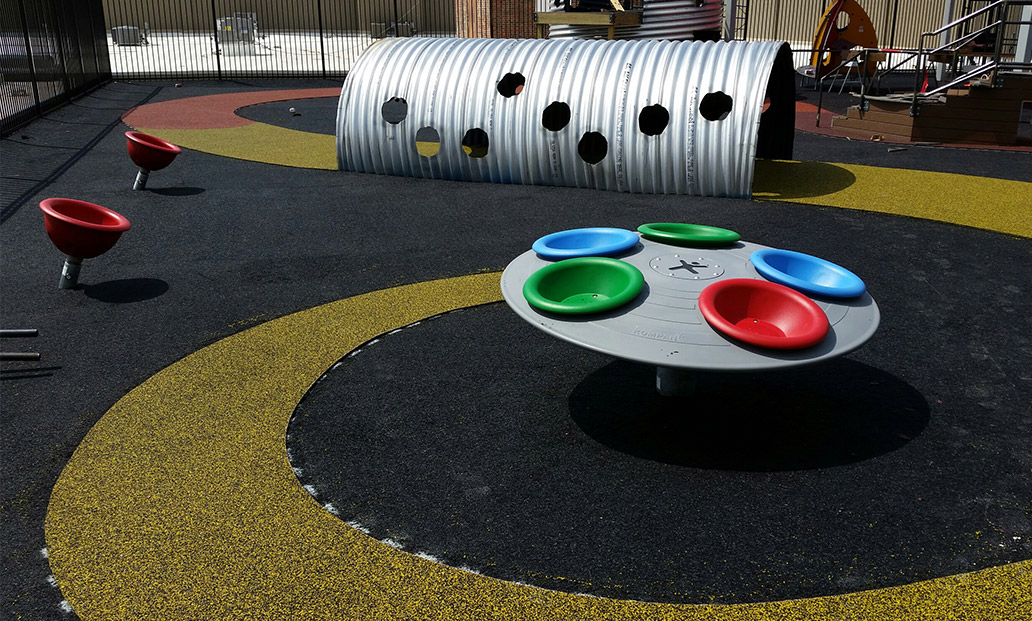 Poured in Place Rubber
Care & Maintenance
Poured-in-place surfacing requires significantly less maintenance than loose-fill materials and only needs to be cleaned occasionally for aesthetic purposes. Dirt, leaves or other matter can typically be swept, blown or washed away to restore the surface to its original appearance

See How XGrass is
Reinventing the Playground
Learn More
Poured in Place Rubber
ADA Compliance & Accessibility
Poured-in-place surfacing is one of the best surfaces for playground accessibility and ADA compliance. It's smooth, level surface is ideal for wheelchairs and other mobility aids making it a great choice for public playgrounds.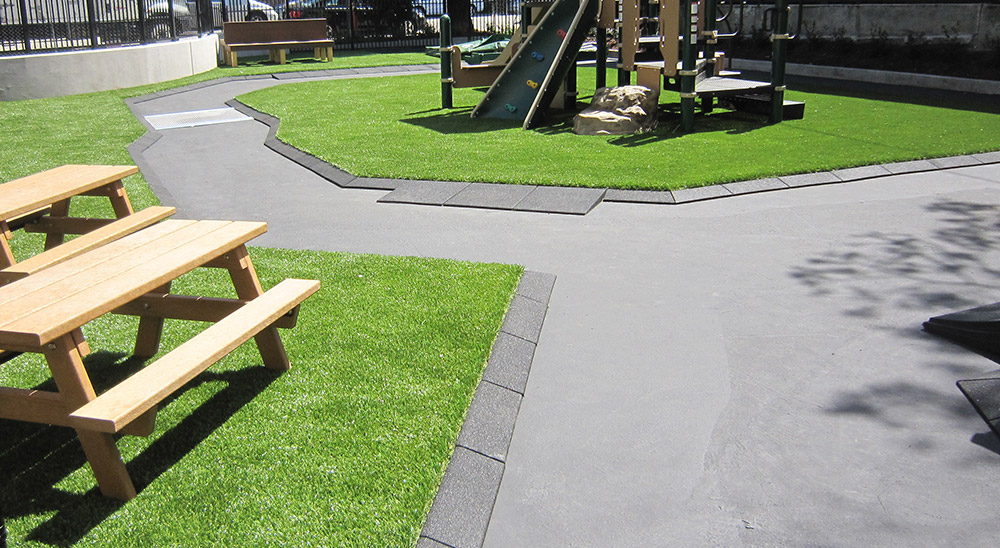 Poured in Place Rubber
Aesthetics & Design
Poured-in-place rubber offers the most design flexibility of any playground surfacing material. Intricate and highly-detailed designs can be created using the wide array of colors available. It can also be used in combination with other unitary materials like synthetic turf to create innovative, multi-surface playgrounds.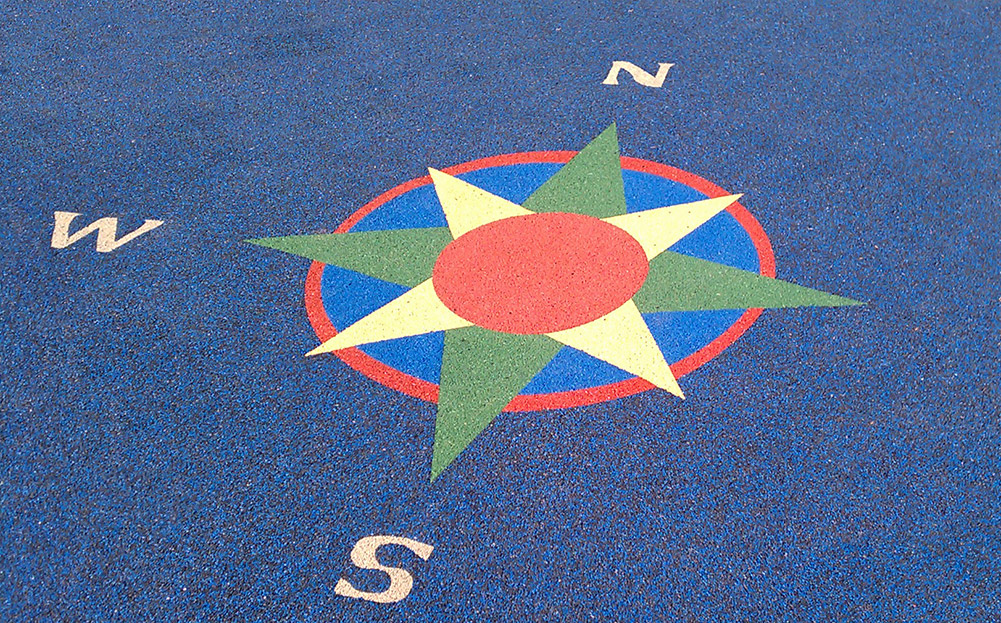 Poured in Place Rubber
Installation Cost
Installing poured-in-place surfacing is a relatively intricate process and should only be performed by a professional to ensure the best results. As such, it is one of the more expensive surfacing options to install. Using a professional installer can help eliminate issues related to water pooling, insufficient impact-resistance and more.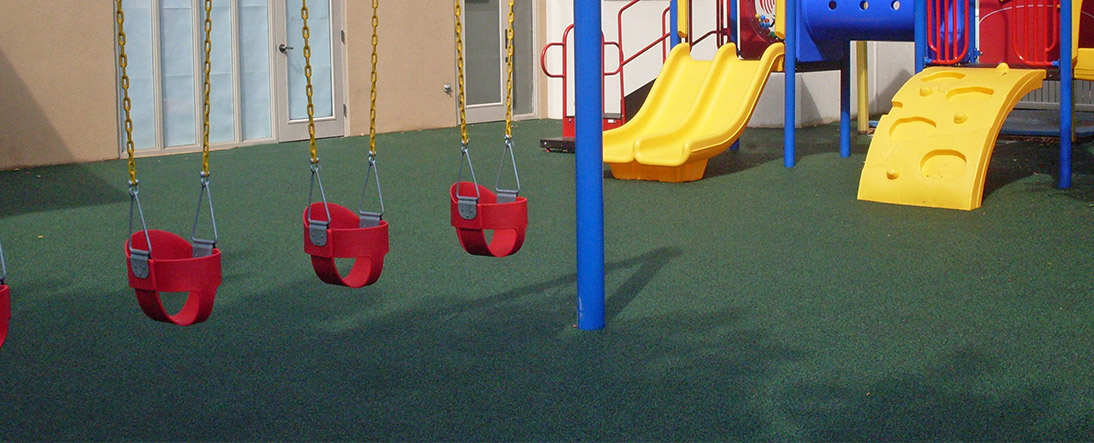 Poured in Place Rubber
Lifetime Costs
When comparing the costs of playground surfacing materials, it is important to keep in mind both the initial cost of materials and installation as well as the lifetime cost of maintenance and the longevity of the surface. Poured-in-place surfacing does have a fairly high initial investment that requires professional installation but this cost is usually offset by the low maintenance involved and longevity of the surface.
Need Help Specifying The Best Surface For Your Playground?
Contact one of our playground surfacing specialists.
Contact Us