Attractive and Proven
Infill Options
Specifying the right infill for your application can be integral to the appearance, performance and durability of your installation. In general, infill serves two primary purposes:
Stability - Infill weighs down the turf and keeps it from moving or buckling - especially when the turf expands and contracts in hot and cold weather.
Support - Infill provides support that the base of the fiber and assists in keeping fibers upright.
The primary infill option that we recommend for XGrass synthetic grass installations is Envirofill, but our turf can accommodate a variety of infill systems to meet your specifications and budget.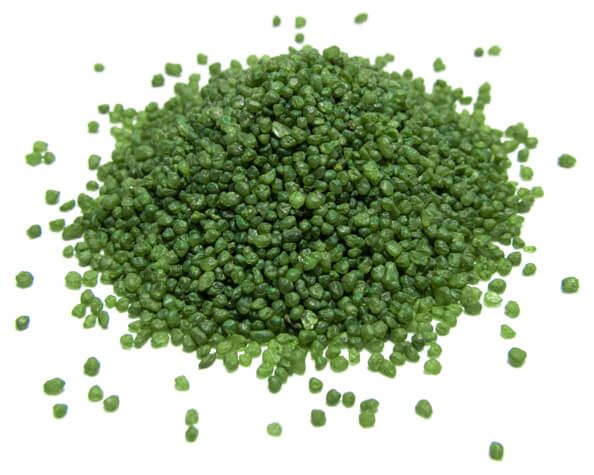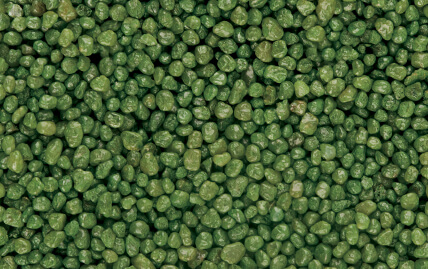 Safe & Clean
Envirofill
Envirofill is our top infill choice for most playground, pet and play area applications due to its health and safety advantages for both people and pets. Microban® antimicrobial protection is infused into Envirofill during the manufacturing process to help prevent the growth of bacteria and microbes that can cause stains, odors, and product deterioration. Its natural heat-reducing properties have also been proven to significantly lower synthetic surface temperature.
Plus, Envirofill adds a realistic look as its rich green color yields the type of lush-looking turf one would expect on an exclusive golf course or professional sports field. It can be used for more than 15 years with no decrease in performance as the acrylic-coated, rounded quartz core resists compaction and lasts for many years with minimal maintenance.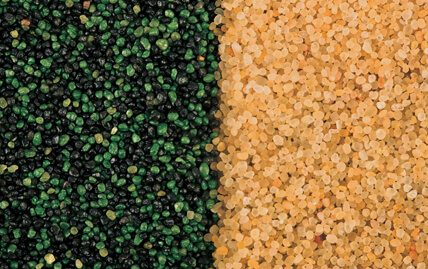 Beauty & Performance
TruRoll Infill
The TruRoll infill system is used to create the natural feel and softness of tour quality putting greens. Other competitors typically use locally available, angular sand as an infill, which causes the putting surface to compact and harden over time.
Our TruRoll infill consists of a specially formulated blend of clean and uniform, round quartz sand designed to keep short game putting surfaces consistent and receptive for the life of the green. This round quartz sand is shipped from our facilities or from one of only two mines in the U.S. where it is naturally available.
We then add our Colored Top Dressing, a specifically formulated blend of black and green acrylic-coated silica sand, to give the green a deep rich luster that makes it uniquely Tour Greens.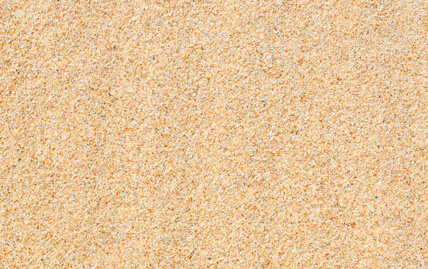 Functional & Cost Effective
Uncoated Sand
Not every turf system requires the beauty and performance of a tour quality putting green or the environmentally-friendly attributes of children's play area. So, when the application only requires an infill that will provide stability to the fibers and help keep the turf in place, we can assist by sourcing the proper type and quantity of uncoated sand.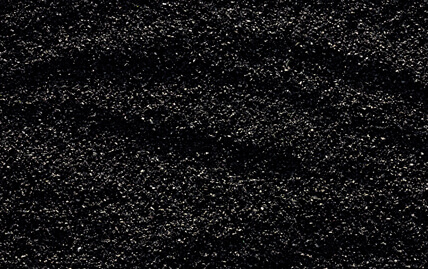 Safety & Performance
Crumb Rubber
Crumb rubber is the industry standard infill system for many athletic fields that require a blend of functional performance and impact attenuation characteristics.