Synthetic Turf Bocce Ball Courts
Want to add an amenity to your facility, bring members of your community together or create a fun family activity in your backyard? Consider an XGrass synthetic turf bocce ball court. These courts can be customized to your space and are easily integrated into all types of landscaping designs. Best of all, they offer great playability with little maintenance.
Family Friendly Fun
Turf Benefits
XGrass is a leading supplier of synthetic turf surface used in bocce ball court construction.
Benefits:
Years of low-maintenance use
Great playability
Environmentally friendly
Excellent drainage
Attractive appearance
Sand-infill Option
This 1" pile turf utilizes a specifically engineered, round-grain sand that fills about 75% of the turf. The result is a bocce court surface that will accept ball impact yet still roll true and remain consistently smooth over time.
Non-infilled Option
This option utilizes a dense .5"-.75" pile turf installed over an attached or separate cushion layer, this surface will take on the rigors of daily play.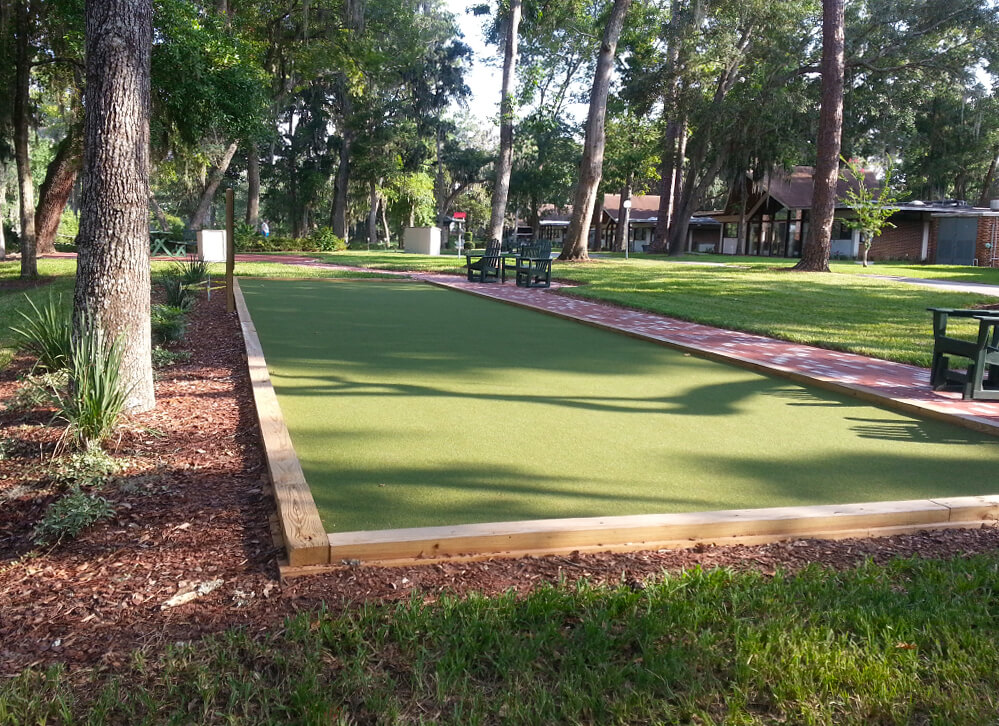 See How To
Build A Bocce Court

Heat Block™
We don't want to be the "hottest" product on the market. With Heat Block™ color options, our turf is 17.5° F cooler than the competitors' artificial grass systems.

Tile Subsurface
For outdoor installations, an optional tile subsurface installed beneath your turf allows water to drain away quickly and completely.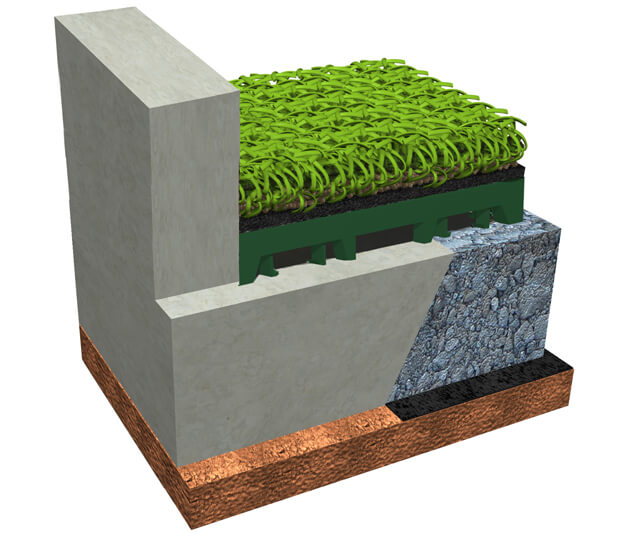 Installation Cross Section
Over Tile
For outdoor bocce courts, typical construction utilizes a short-pile turf system placed on a concrete base with a specifically engineered, round-grain sand that fills about 75% of the turf. Wood or concrete borders are also incorporated into most designs.
For outdoor courts, our drainage tile is recommended to eliminate any surface puddling - particularly when installed over concrete or asphalt.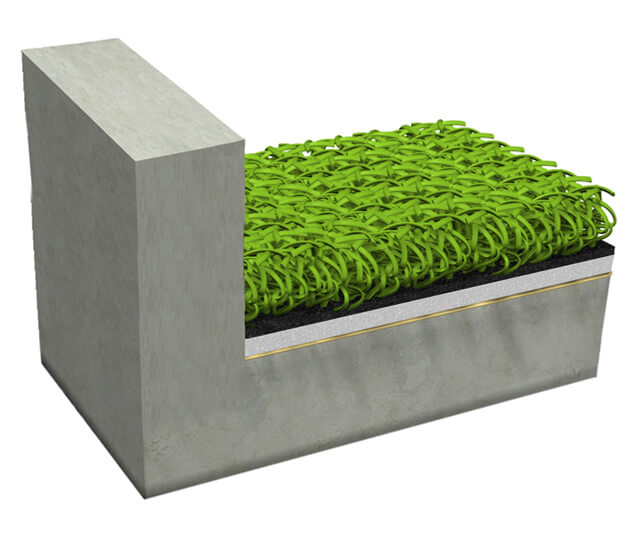 Installation Cross Section
Indoor Application Over 5mm Foam Backing
For indoor bocce court construction, the synthetic turf is typically installed directly onto a hard surface such as concrete so we recommend one of our short-pile indoor turf systems with a 5mm foam backing. This foam provides maximum cushion and softens ball drops, while the tight turf surface allows for excellent ball roll.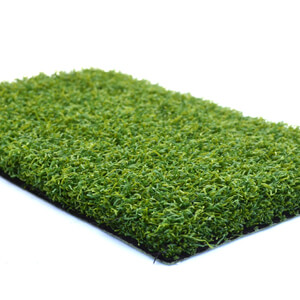 Short Game Elite
Face Weight: 35 oz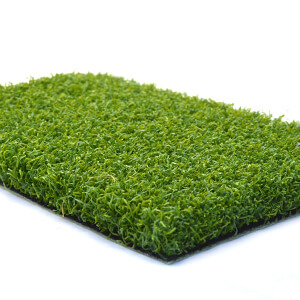 Short Game Pro
Face Weight: 45 oz