Turf Fields for Sports & Recreation
Between sports and the weather, the world can be tough on turf. But XGrass is tougher. Let us help you pick the low-maintenance synthetic turf for your facility. Through design, installation and maintenance, XGrass will make sure you have everything you need for a safe, long-lasting field.
A Complete and Safe System
The Perfect Turf
Using our knowledge and experience from designing and building both playgrounds and athletic fields, we developed synthetic turf systems ideal for recreational fields. Our distinct fibers create fields that are soft to the touch, but utilize a highly durable thatch layer that provides the support and durability for even the toughest applications.
Innovative Designs
Once we have specified the perfect turf for your field, our team at Lanmark Designs can work with you to bring your space to life.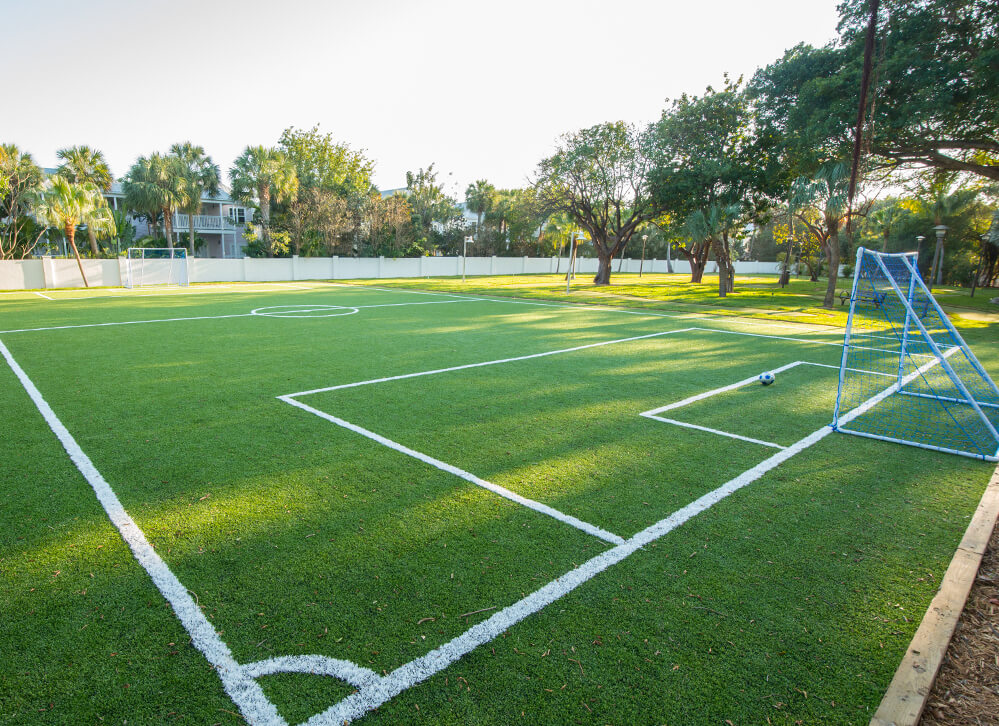 Heat Block™
We don't want to be the "hottest" product on the market. With Heat Block™ color options, our turf is 17.5° F cooler than the competitors' artificial grass systems.

Shine Block™
Shine Block™ blade profiles reduce the reflective quality of the fiber allowing our grass to appear more like a healthy, well-trimmed, natural grass field.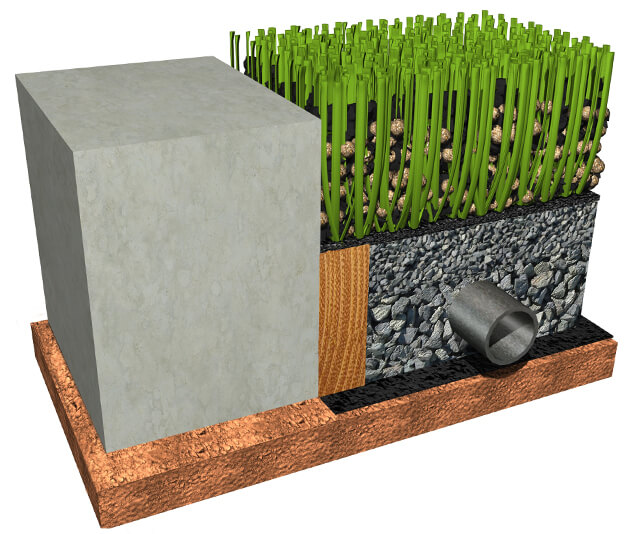 Installation Cross Section
Standard Application
There are a variety of construction techniques used in the building of synthetic turf recreational fields that depend heavily on what type of games and sports will be played on the field. Most multi-purpose fields will utilize a tall-pile turf like XGrass Field along with an uncoated sand or crumb rubber infill.
Recommended for Outdoor Fields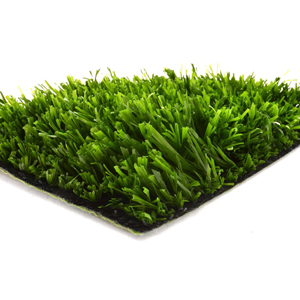 XGrass Field
Face Weight: 42 oz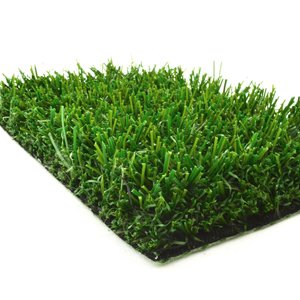 XGrass Prime
Face Weight: 53 oz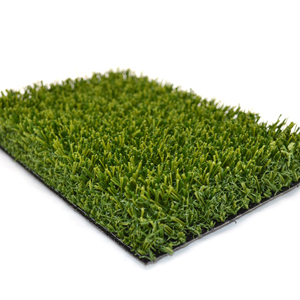 Luxury 1st Cut
Face Weight: 65 oz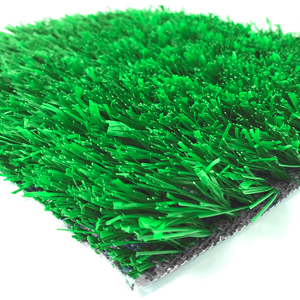 XGrass Field LP
Face Weight: 60 oz