Go Beyond The Equipment Area
As one of the nation's leading suppliers and installers of playground surfacing, we are going beyond the basic installation of safety surfacing under playground equipment to consider the entire playground. Today's playgrounds too often feature cracked, asphalt courts, dirty, worn out fields and other surfacing that has eroded away or succumbed to the elements.
Versatile & Low-Maintenance Turf
At XGrass, we are replacing difficult-to-maintain grass with innovative synthetic turf solutions that are virtually maintenance-free.

Turf does not require mowing, watering, fertilizers, or pesticides. Plus, it's clean. It never turns to mud or dirt and you don't have to worry about it staining kid's clothes or being tracked indoors. Best of all, kids love it.
Whether you use XGrass to create a soccer field or kickball field or just outfit your playground with an open space to play, you'll see how much joy it can create. We offer a variety of IPEMA certified solutions to accommodate a wide variety of applications and environments, but we don't stop there.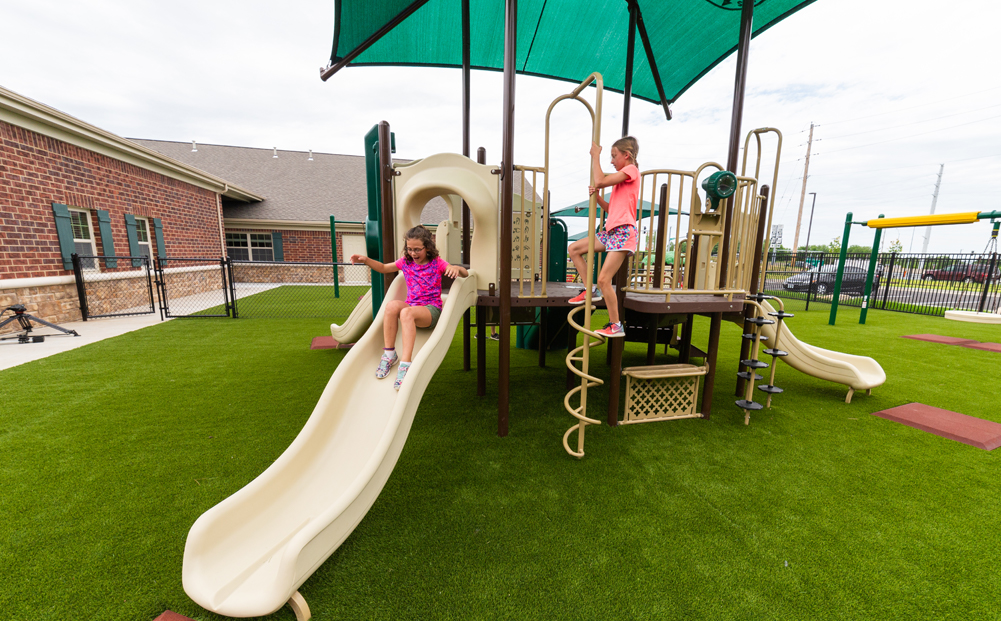 Innovative Court Solutions
We are also replacing unsafe and unsightly blacktop and concrete with colorful, easy-to-maintain courts from VersaCourt.

VersaCourt's durable tiles utilize a shock-absorbing construction that drains and dries quickly for maximum safety and performance.
Revitalize your aging blacktop with an engaging and inviting court system. VersaCourt systems transform your boring courts into colorful, innovative multi-sport game courts that kids love.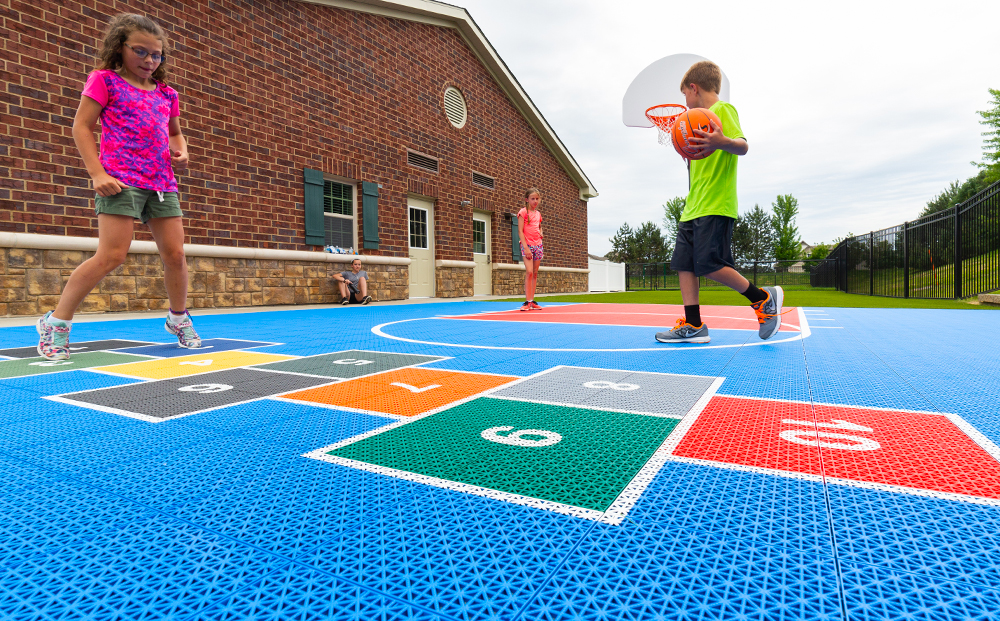 Creative Ideas for your Play Spaces
At XGrass, our goal is to bring your space to life. See how we implemented creative ideas to other client's spaces!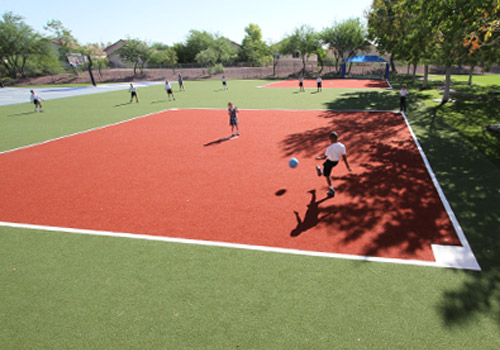 Kickball Fields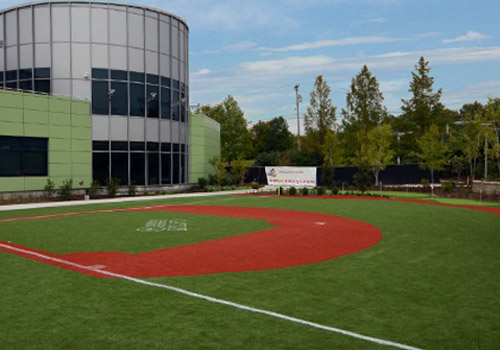 Baseball Fields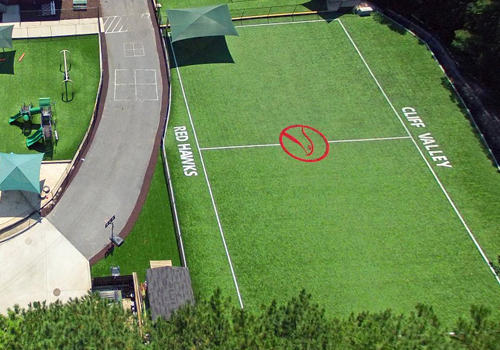 Open Play Fields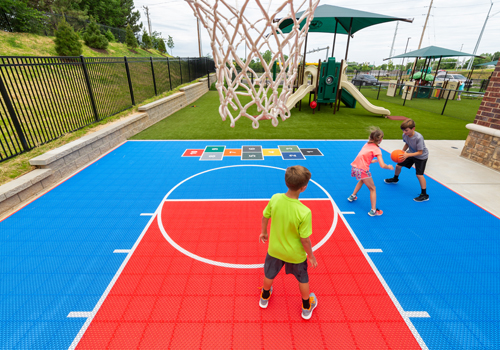 Basketball Courts

Four Square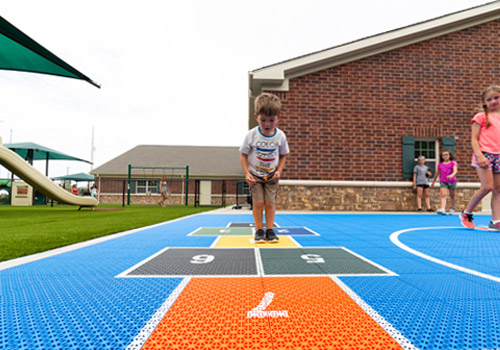 Hopscotch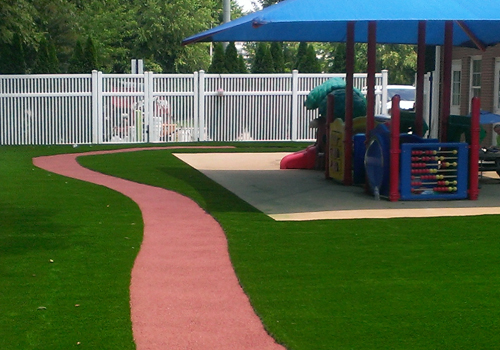 Rubber Jogging Trails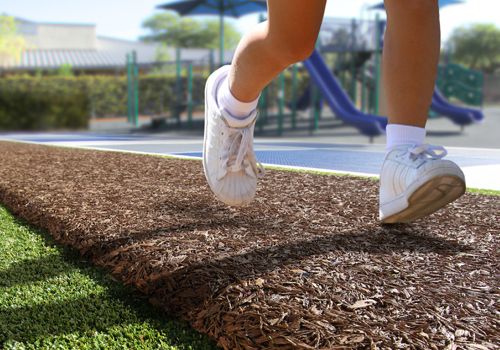 Rubber Mulch Walkways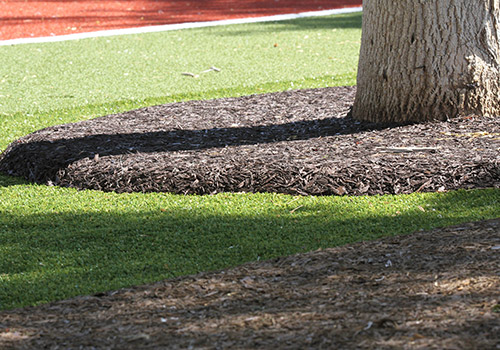 Rubber Tree Wells