Playground-tested Cushioning
Padding Underlayment
With decades of proven success in commercial applications, Polygreen's artificial turf padding is the ideal underlayment for playgrounds, athletic fields and other applications. The impact-absorbing padding provides a soft, safe cushioning system beneath the turf as well as other key benefits.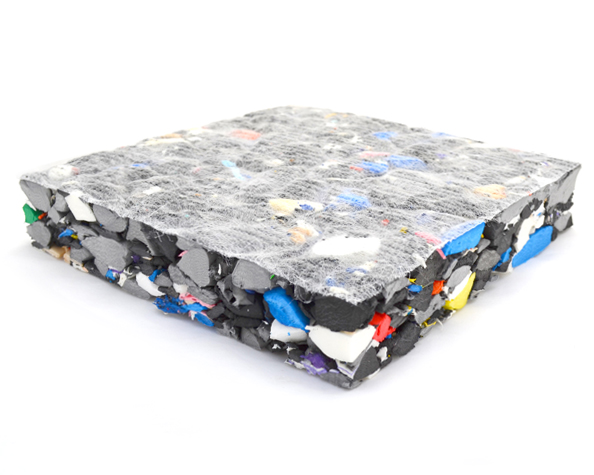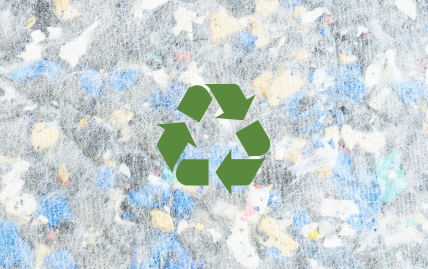 Made from Recycled Foam
Environmentally Friendly
Polygreen padding is made from recycled, non-contaminated, post industrial cross-linked closed cell polyethylene foam. It is completely free of rubber, lead and heavy metals and is 100% recyclable.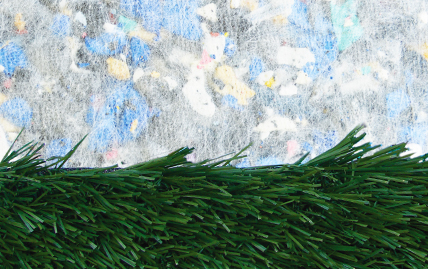 Antimicrobial
Healthy
Polygreen pads are completely non-microbial and perform for years while resisting decay, deformation, mold and fungus growth.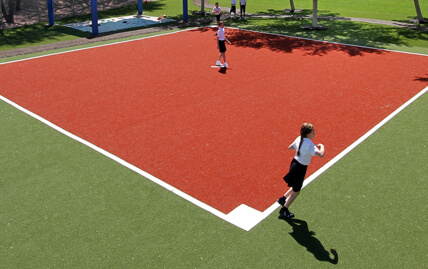 Stay Drier
Quick Draining
Polygreen pad's unique drainage characteristics allow water to drain very rapidly both vertically and laterally so playgrounds and fields stay drier, safer and cleaner. The highly porous material does not absorb water or other liquids so it is ready to be played on shortly after the rain stops - creating more hours of enjoyable play time each year.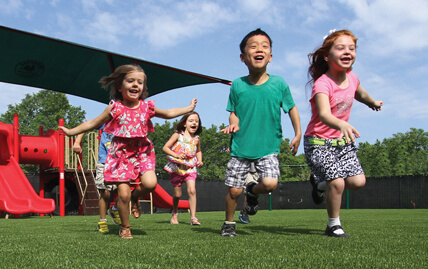 Proven & Certified
Safe
Polygreen padding provides consistent safety ratings. It is highly elastic and retains its shock absorbing characteristics for many years.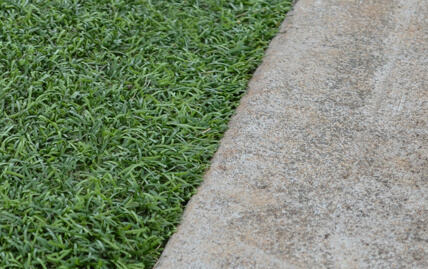 Weed Barrier
Performance
In addition to its safety characteristics, Polygreen pads feature a geotextile on one side to inhibit weed growth and enhance the overall performance of the padding.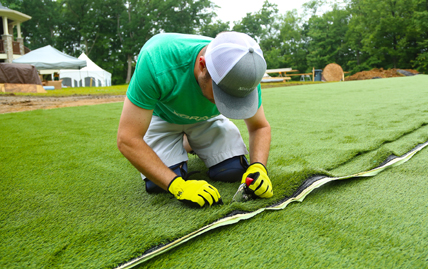 Made from Recycled Foam
Cost Effective
Polygreen padding is often half the cost of many competing absorption and drainage pads and is cut into standard sheets that make estimating easy, minimize waste, and fit efficiently in a standard semi-trailer.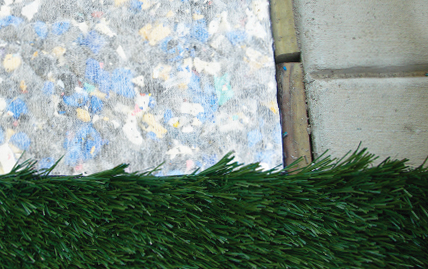 Made in the USA
American Made Quality
All padding is made in the U.S.A. to our exacting standards and planed to ensure consistent performance and fit.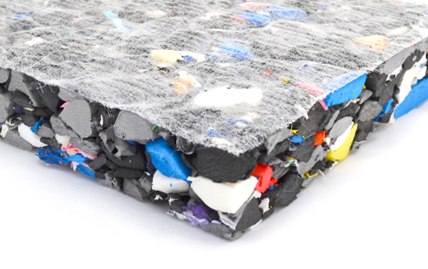 Engineered to Perform
Product Specifications:
Polygreen Foam is now available in 39 3/8" x 90 9/16" straight edge or 35 3/8" x 88 9/16" puzzle cut panel
Thicknesses range from ¾" up to 2 -1/4"
XGrass synthetic turf systems featuring Polygreen Play are tested in accordance with ASTM standards