Creating Family Friendly Attractions
Consistently ranked as one of the best minor league ballparks in America, the Birmingham Barons' Regions Field incorporates the local architecture and provides views of downtown and the landmark Vulcan Statue. To make it family friendly, The Recreational Group and Lanmark Designs were tapped to add family friendly amenities like a kid's play area, Wiffle ball field and batting cages.
XGrass
Youth Sports Field
What better way to kick off a game watching your favorite team than playing a friendly game of Wiffle ball. This field was designed for maximum fun with minimal maintenance. A durable XGrass synthetic turf system is combined with poured-in-place rubber base paths and pitching mound from Play It Surfacing. Kids now have a fun, safe place to play while waiting for the game to start.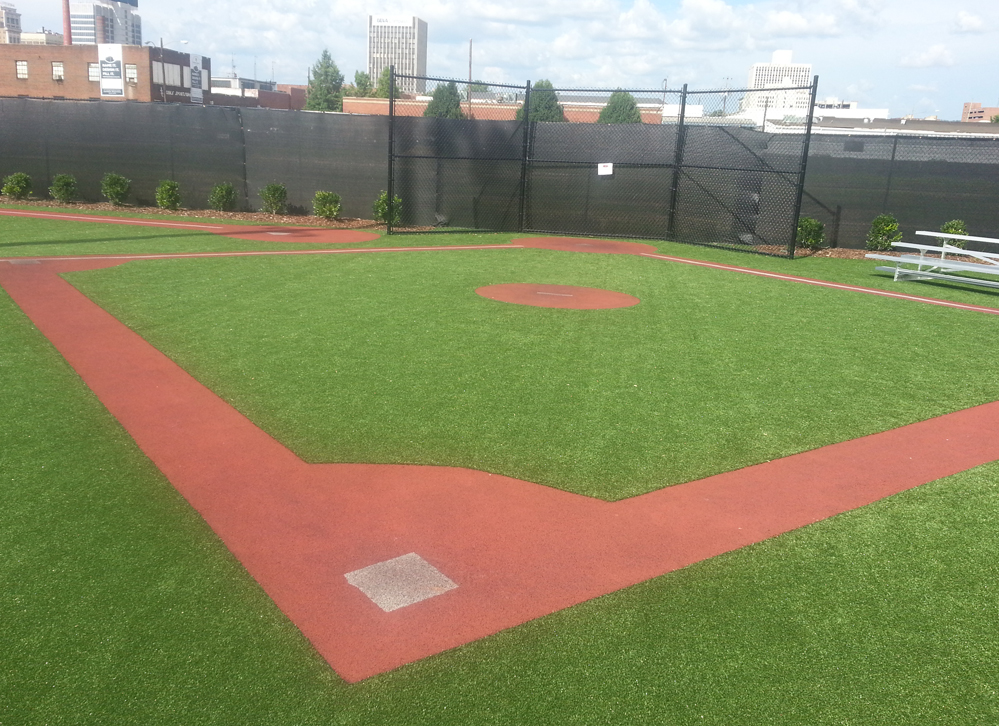 Duraflex
Playgrounds
No family friendly facility would be complete without a playground for the kids. For Region's Field, we worked with Duraflex to integrate poured-in-place rubber safety surfacing for around the playground equipment. This low-maintenance surface met all of the safety standards for fall height, integrated with the surrounding environment and complied with ADA standards for accessibility.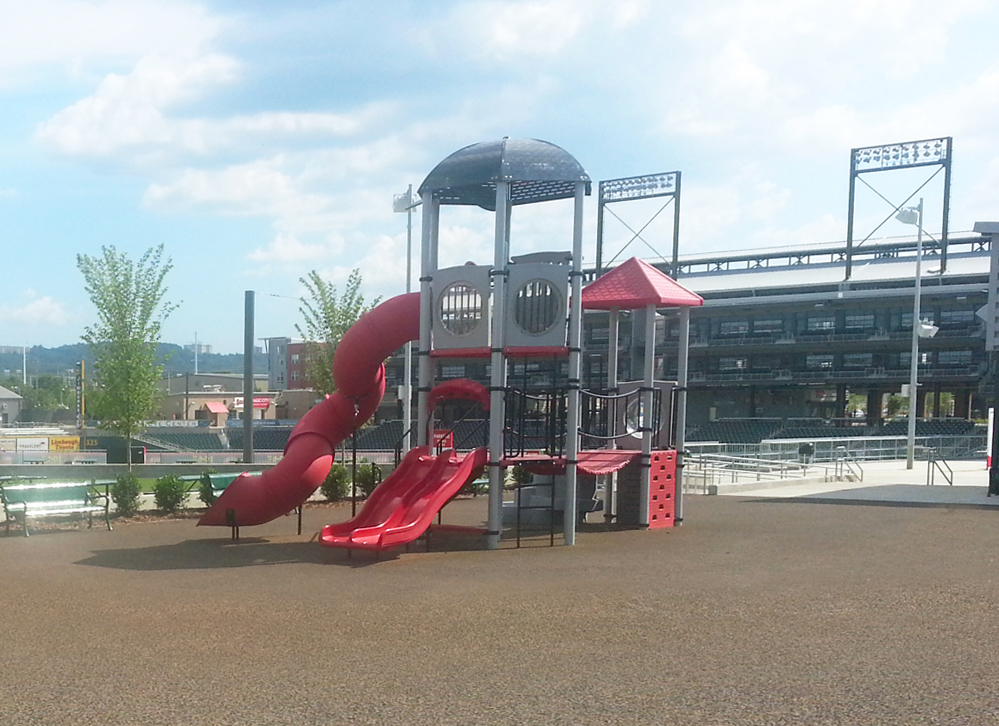 Duraflex
Running Paths
To help kids release some of their excess energy prior to heading into the game, turf and rubber paths were integrated into the space so kids could practice running the bases. The poured-in-place rubber surfacing features baselines and bases and is surrounded by synthetic grass on both sides so it truly mimics a baseball field.