Playground Work
XGrass boasts longstanding experience and many successful playground installations for childcare facilities, schools, and public recreation areas. We utilize our design and installation knowledge and integrate the recognized products of XGrass, Mulch Outfitters, VersaCourt, and Play It Surfacing to provide safe recreational surfaces for visitors.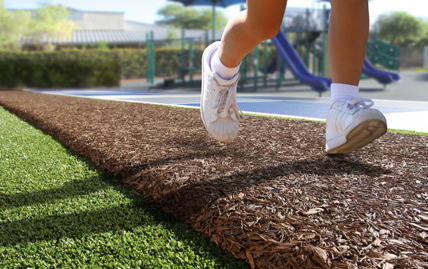 Safer, Cleaner Playground
Meadows School
Located in Las Vegas, Nevada, The Meadows School is a college preparatory school that serves approximately 900 students from Pre-K through 12th grade. XGrass was engaged to re-develop the grade school's play area to make it not only more fun and engaging, but also safer, cleaner and more organized.
Learn More