Integrated Design Services
Working closely with our sister-companies, XGrass can provide comprehensive landscape design services to help bring your project to life. We can help you reinvent your school's playground or transform your backyard with the addition of some innovative sports surfaces.
It Starts with an Idea
Specialists in Recreational Surfacing
While traditional landscape architecture is focused on developing practical and pleasing outdoor living space, we focus on adding elements of fun, activity and healthy living. Plus, our team knows synthetic grass. We can do more than specify the best XGrass turf systems for your application, we can work with you blend the core elements of landscape design with innovative, environmentally-friendly surfacing from XGrass to create spaces that truly come to life.
Core Services:
Inspire Active Backyard Living
Take Playgrounds to a New Level
Bring Communities Together
Help Golfers Sharpen Their Skills

Visit to Learn More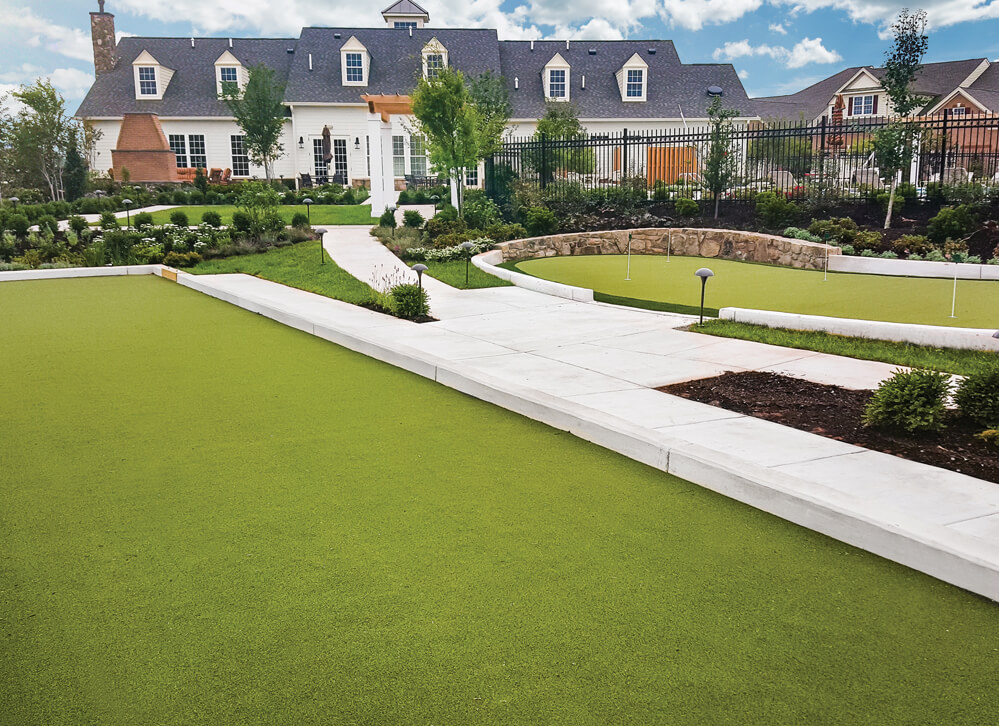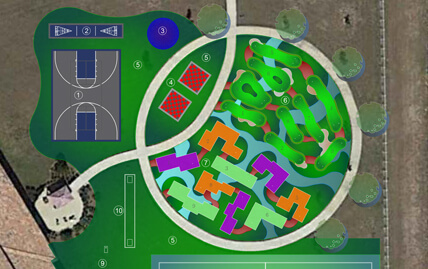 It all Starts with an Idea
Site Planning & Design
When you provide some basic details about your space and goals we will work our landscape architects to review the sites, ask questions and develop a design the brings your ideas to life.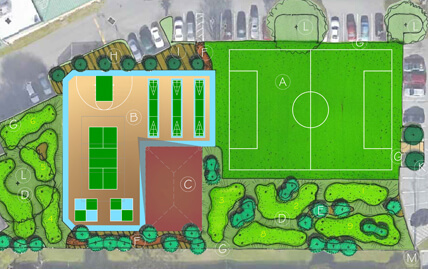 Extensive Knowledge & Experience
Recreational Surfacing
Designing recreational areas requires extensive knowledge and experience in the field of sports and playgrounds. At XGrass, we not only have this experience, but by working closely with our sister companies like Aktiv, VersaCourt, Play On Courts and Tour Greens, we tap into their years of expertise of developing solutions for specific applications.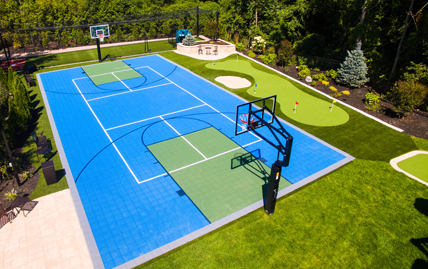 Bring The Fun Home
A New Approach to Backyard Landscaping
While typical backyard landscapes feature amenities like outdoor kitchens, fire pits and outdoor TVs, we specialize in bringing backyards to life. By integrating popular amenities like putting greens, bocce courts, playgrounds and multi-purpose game courts, we transform open areas into space where families and friends can gather to play, exercise and enjoy life.