National Sports Training
D1 Sports is a national sports training and medicine system with locations across the U.S. D1 focuses on sports training for athletes of all skill levels through focused, high-intensity workouts and recovery-based sports medicine services.
XGrass
Synthetic Turf Fields
XGrass Performx synthetic turf fields provide D1 athletes with a high-performance, durable and safe indoor surfacing solution that stands up to extreme strength and conditioning training, while also proving a stable, solid surface for skill development.
"We are excited about our partnership with our rep and XGrass as a supplier. XGrass outfitted our Orlando location and it looks and performs great," said D1 Founder/Owner Will Bartholomew.
D1 also appreciates the low-maintenance requirements of the XGrass performance turf, as well as it's wide variety of customizable options. This allows D1 to perfectly integrate Performx turf within any space requirements of their facilities.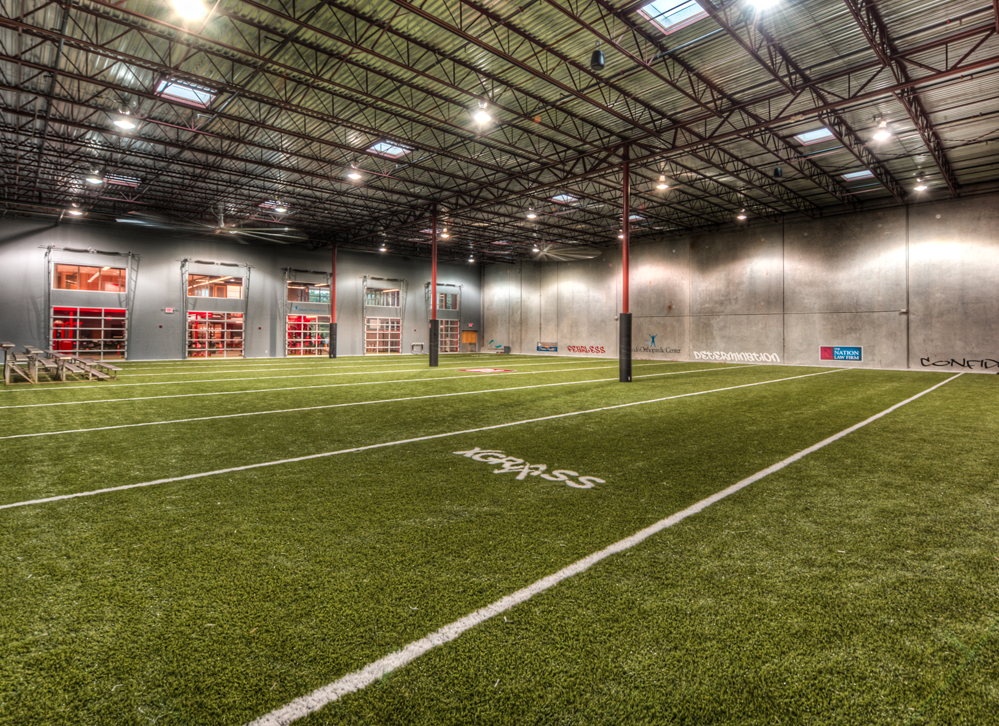 Duraflex
Rubber Fitness Flooring
The Recreational Group outfits each D1 training facility with rubber surfacing solutions from its Play It Surfacing business. Its rubber surfacing is a perfect fit for D1, not only for its exceptional durability and resilience but also for its versatility.
D1 athletes can train on these surfaces in a variety of ways, from heavy compound floor movements to intense cross-fit rotations.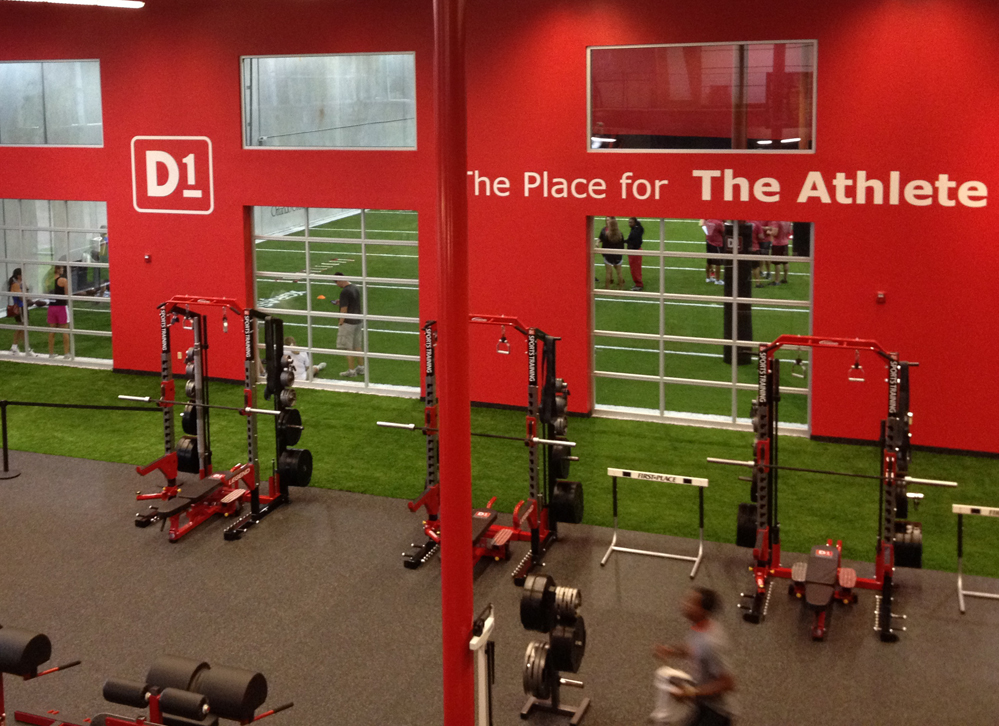 Play On Courts
Court System
The Recreational Group's specialized subsidiary, Play On Courts, specializes in hardwood, synthetic and court tile flooring, as well as the accessories needed to outfit an athletic facility. Play On Courts offers a multitude of high-quality courts that can be utilized for multi-purpose activities and training sessions.
In addition to meeting D1's activity requirements, Play On Courts offers complete customization options to match each facility's aesthetics. Every Play on Courts system can be designed and installed with unique game lines, logos and colors to perfectly integrate with each D1 layout.