Natural Looking & Quick Draining
You know it's true. The area around your pool or water park can be a hazard. The surfaces are often hot and, worse, slippery when wet. You need XGrass. Our turf can take the water without breaking a sweat. And, it can take it for years and years with very little maintenance.
A Complete and Safe System
Quick Draining and Slip Resistant
XGrass all-purpose backing combined with drainage tile ensures effective draining at every inch of your splash pad. Our design reduces maintenance and enhances safety.
Benefits:
All-Purpose backing
Aesthetically pleasing
Durable and safe
ADA compliant
Drains quickly
Installed flush with existing surface
Minimal maintenance required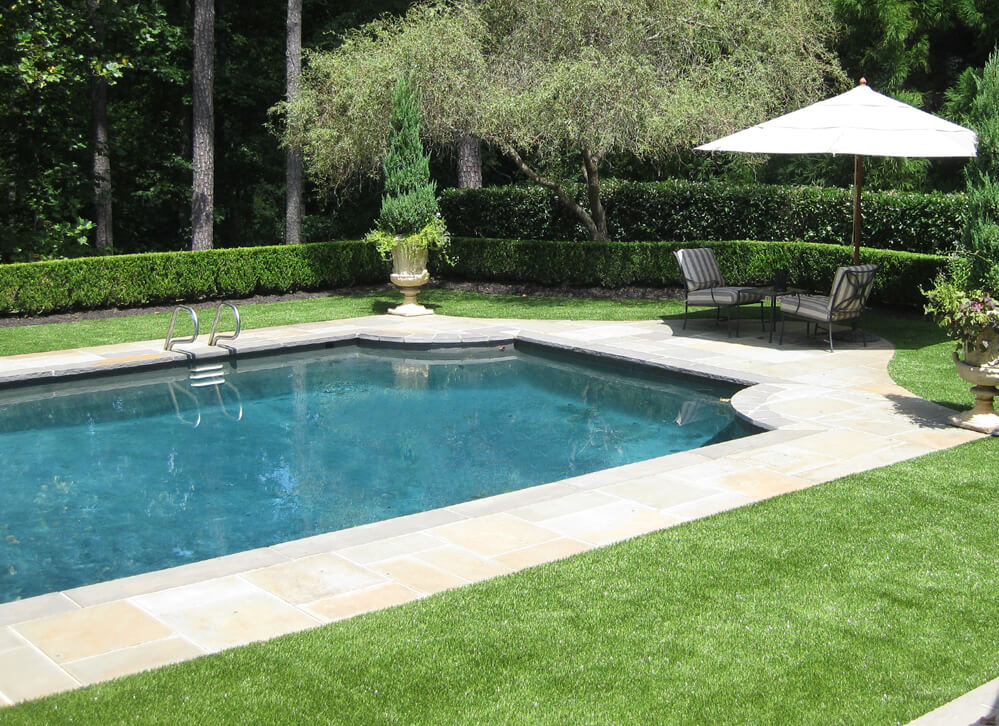 All-Purpose Backing
Silverback™ urethane coating with EcoCell™ offers unmatched strength, improved dimensional stability and superior flexibility.

Tile Subsurface
Tile installed beneath your turf allows water to drain away quickly and completely.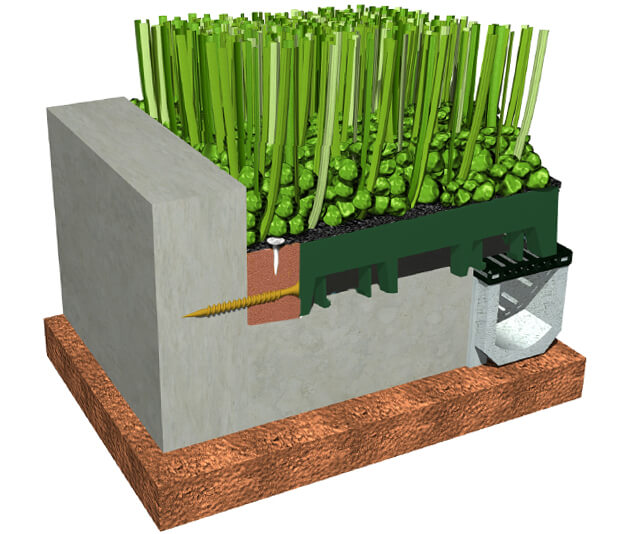 Installation Cross Section
Over Concrete Base
For water play areas and turf splash pads, we typically recommend our Luxury Rec artificial grass with all-purpose backing. This turf features the draining capabilities necessary for wet environments while the Envirofill infill can provide some basic cushioning and aid in enhancing its slip resistant characteristics.
By installing XGrass over our drain tile, water flows through at a high rate - creating a fun, safe environment for play.
Recommended for Water Play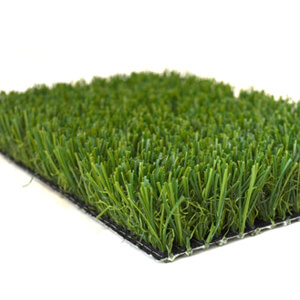 Luxury 1st Cut
Face Weight: 65 oz