Bonded rubber surfacing is a great playground surfacing option for those who want the natural appearance of wood mulch with the safety and low maintenance of a unitary surface. It is created by combining shredded rubber mulch with a binding agent and then troweling smooth by hand. XGrass partners with Duraflex to provide PIP and bonded rubber mulch surfacing solutions.

Safety

Cleanliness

Care & Maintenance

ADA Compliance & Accessibility

Aesthetics & Design

Installation Cost

Lifetime Cost
Bonded Rubber
Safety
Like most unitary surfaces, bonded rubber gets excellent grades for its safety characteristics. The natural properties of the rubber provide superior impact absorption and typically allow the surface to easily meet ASTM critical fall height requirements. Plus, it maintains a uniform impact-resistance throughout the entire playground. In addition, bonded rubber surfacing has the following benefits:
Textured surface aids in slip-resistance
Does not hide harmful objects
Cannot be thrown or displaced
Does not get in eyes, mouths or hair
Cannot be scattered on walkways, creating slip hazards
High humidity and cold temperatures do not reduce its effectiveness
Does not support microbial growth (mold, mildew, bacteria)
Note: For the highest safety standards, ensure your bonded rubber surface passes the ASTM F1951 lab test after installation. In order to evaluate the safety of bonded rubber when compared to other playground surfaces view fall heights.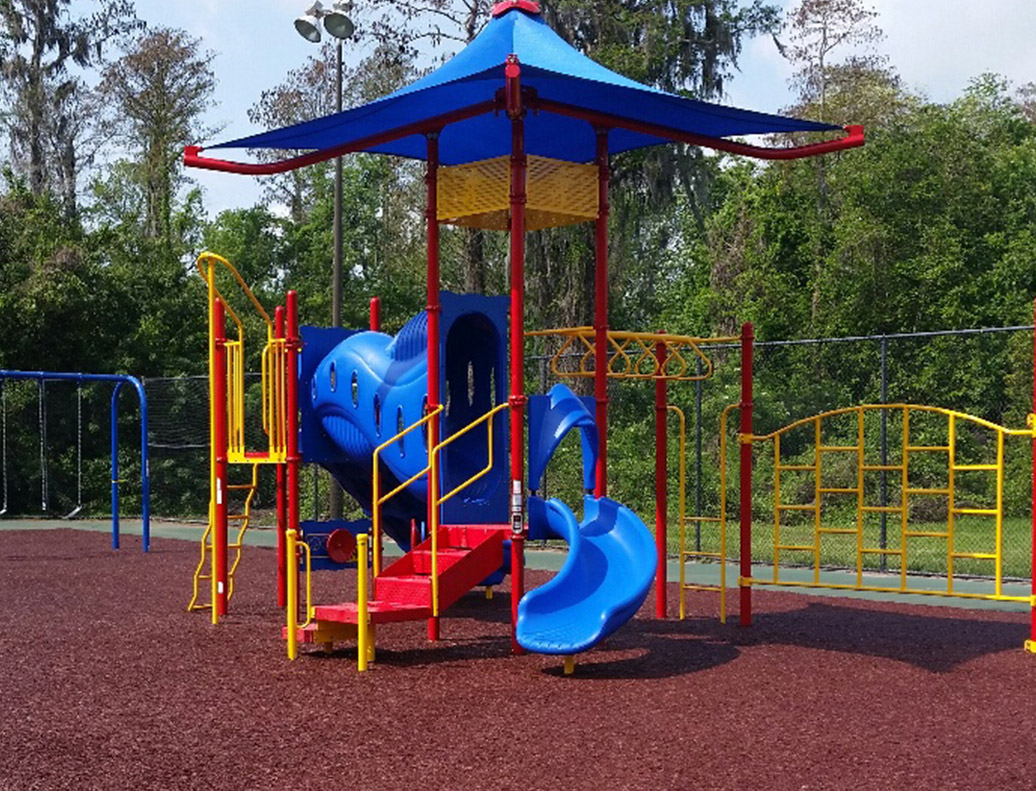 Keeping Your Playground Clean
Bonded rubber offers a clean and attractive alternative to traditional mulch for walkways and tree wells. See how XGrass used bonded rubber surfaces create an aesthetically pleasing yet low maintenance playground.
See the Full Case Study
Bonded Rubber
Cleanliness
Overall, bonded rubber is a very clean surface. It's textured surface may make it a little more difficult to sweep or wash off, but it still significantly cleaner than all loose fill materials. While most debris can be blown or swept away, the surface may need to be inspected periodically and debris manually removed.
Bonded rubber's non-slip surface makes it an ideal choice for adding clean and safe pathways throughout a playground.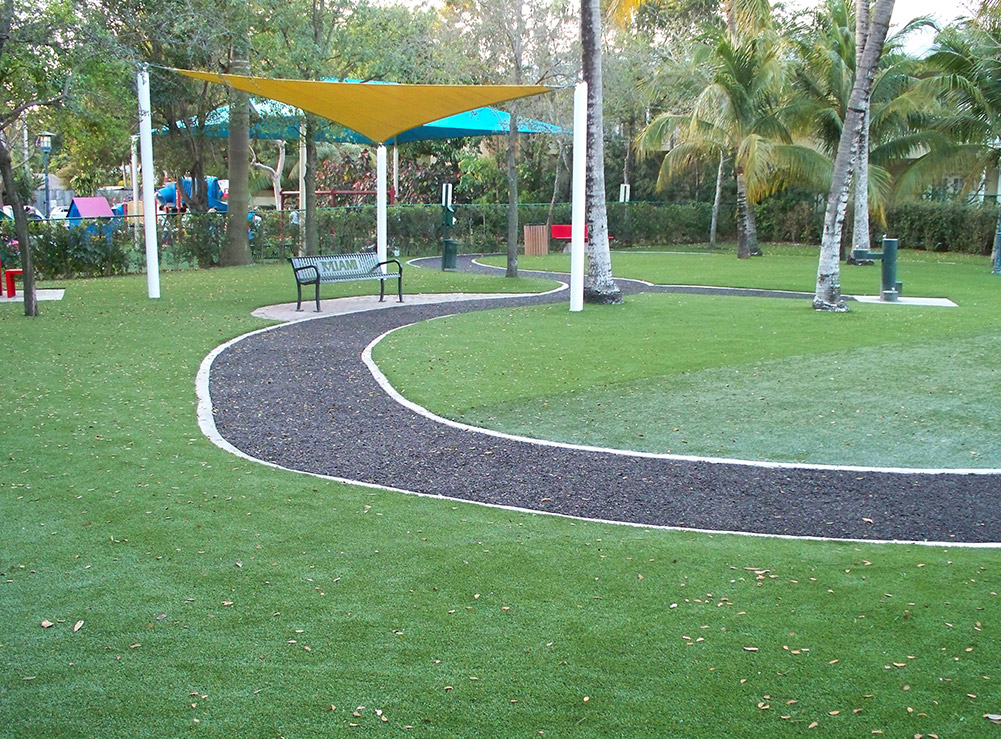 Bonded Rubber
Care & Maintenance
Overall, bonded rubber may be the easiest playground surface to care for. Unlike loose fill materials, it never has to be raked or cleaned, and the rubber materials is incredibly durable with a long lifespan. Best of all, its random, textured surface even hides minor damage and imperfections better than poured-in-place rubber surfacing.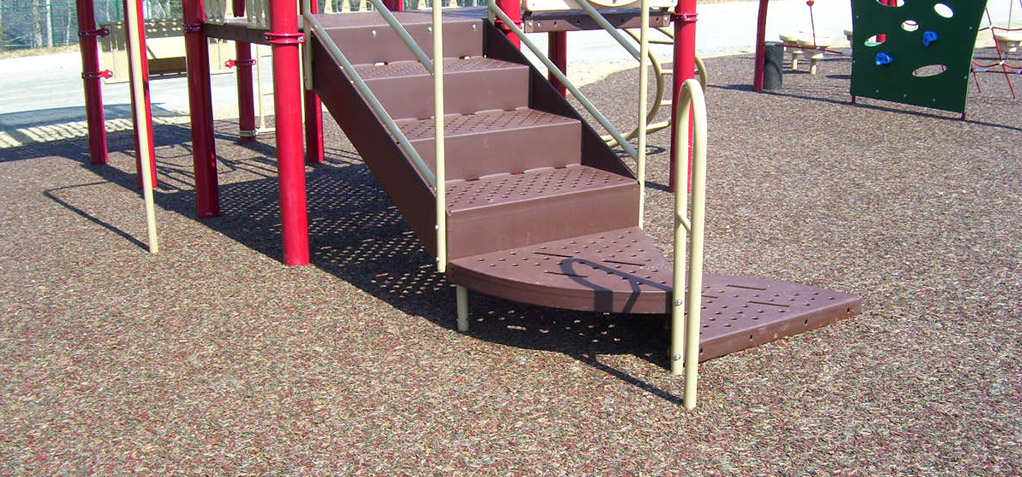 See How XGrass is
Reinventing the Playground
Learn More
Bonded Rubber
ADA Compliance & Accessibility
Bonded rubber surfacing is highly accessible and typically complies with ADA requirements for wheelchair and other mobility equipment. The only concerns with bonded rubber surfaces are that they are not always completely level due to the random nature of the shredded rubber.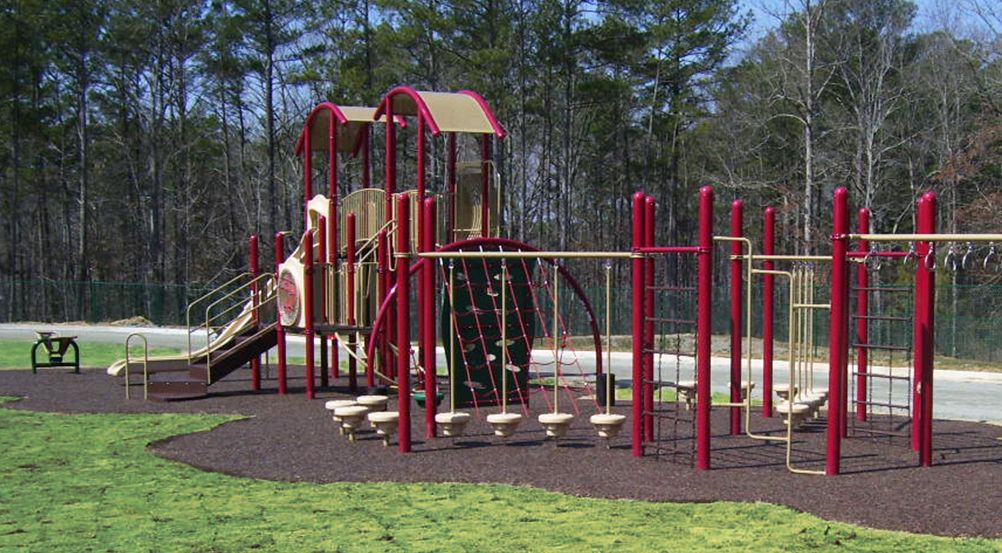 Bonded Rubber
Aesthetics & Design
Bonded rubber offers a lot of design flexibility and can be used solely for playground surfacing as well as for pathways through playgrounds. It also has a more natural appearance than poured-in-place rubber since it is composed of mulch-like pieces that can be dyed different colors. It is great for those who want a natural mulch-like look without the maintenance.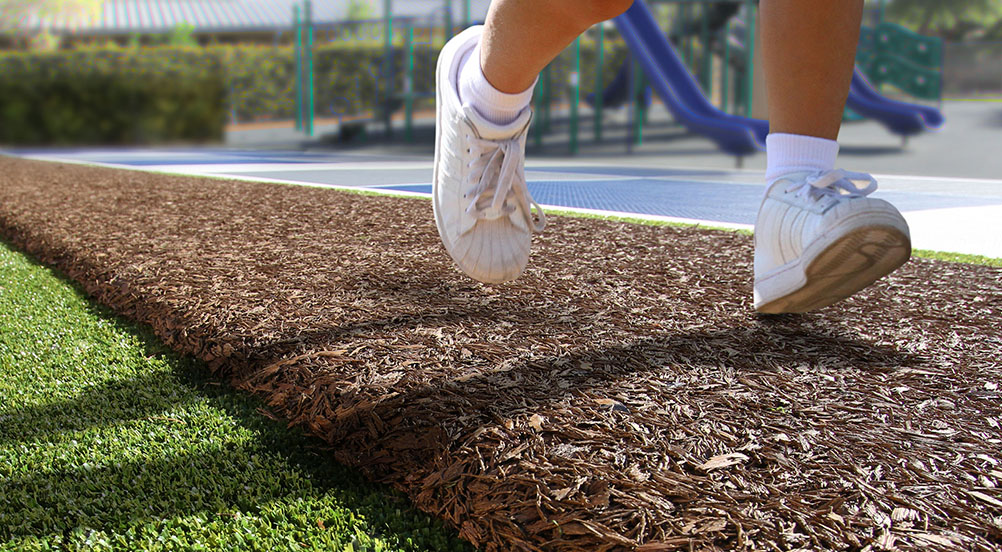 Bonded Rubber
Installation Cost
Due to the extensive site preparation and manual installation methods involved, bonded rubber is one of the more costly surfaces to install. Plus, it should only be installed by an experienced and professional playground surfacing contractor as care needs to be taken to prepare the subsurface, mix the binding agents and hand-trowel the rubber to the desired height. After the surface is installed, it will also need time to properly cure before it can be played on.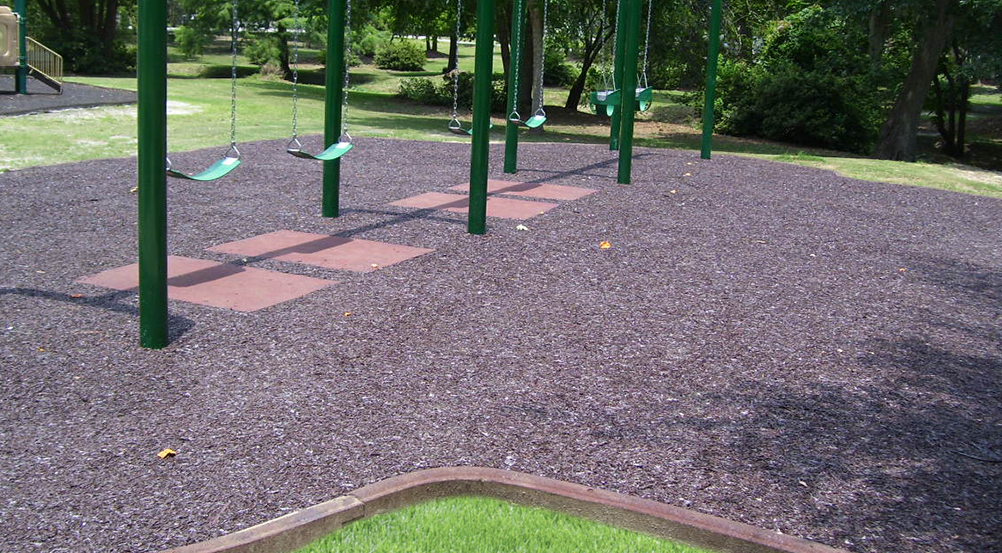 Bonded Rubber
Lifetime Costs
Due to its long lifespan and low maintenance requirements, many people find that the lifetime cost of bonded rubber outperforms seemingly less expansive options. Certainly, bonded rubber does require a higher initial investment than loose-fill materials, but it is inline with most other unitary surfaces.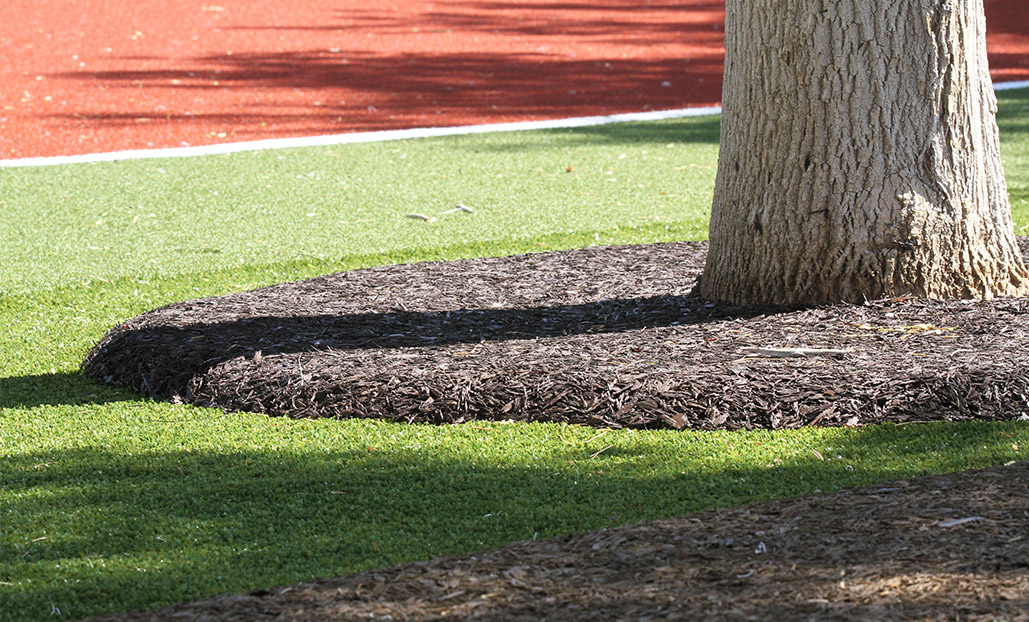 Need Help Specifying The Best Surface For Your Playground?
Contact one of our playground surfacing specialists.
Contact Us