Batting Cage Turf
When it comes to baseball training and batting cages, one kind of turf does not fit all. XGrass can help you choose the turf and accessories that fit your application perfectly. All synthetic turf from XGrass provides the durability, traction and cushioning you need for a first-class facility.
Swing Away
Turf Benefits
XGrass will help you select the style of artificial turf that will blend well with your local environment – and meet the demands of your team. Our durable, high-performance sports turf is designed to stand up to high-traffic while keeping players safe and comfortable.
Benefits:
Custom inlaid lines or logos
All-Purpose Urethane backing
Premium American-made fibers
Durable backing option
Added safety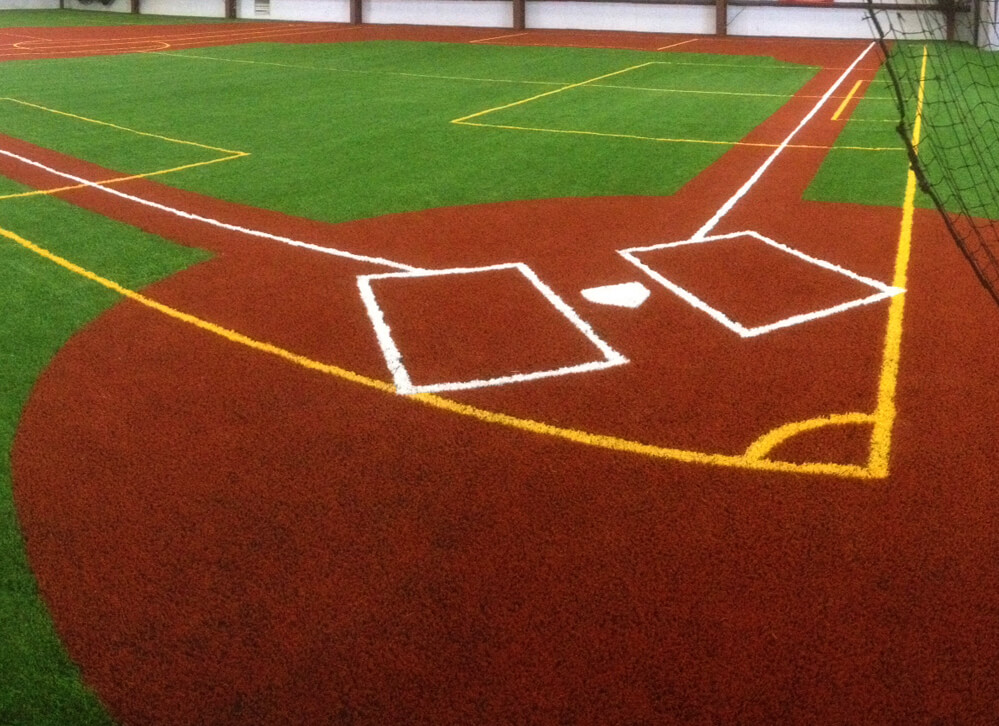 5MM Foam Pad
Our exclusive foam pad provides maximum cushion while aiding and softening ball rebounds.

Durable Fibers
American-made XGrass is manufactured with premium fibers specifically ideal for batting cage and baseball training surfaces.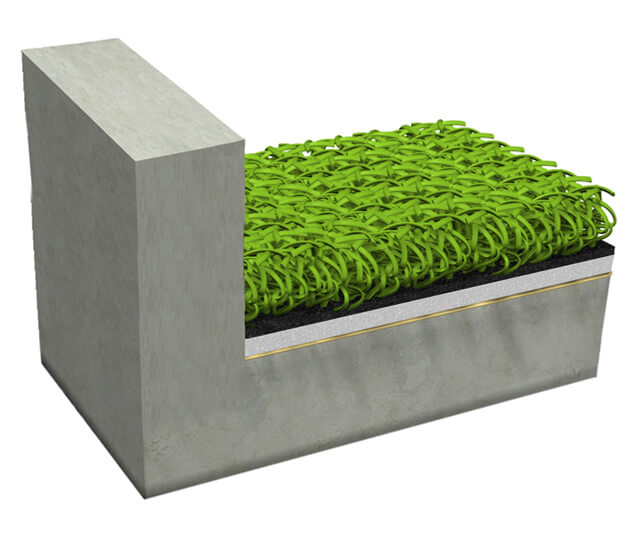 Installation Cross Section
5mm Foam Backing Over Concrete Base
Given that most batting cages and indoor baseball fields are placed on a concrete surface, the installation is relatively straightforward. The most common turf systems used for these applications will feature a 5mm foam backing and be glued directly onto the concrete surface. Infill is rarely used in these applications.
For outdoor baseball fields, installation techniques are often more similar to those for Athletic Fields, Open Play Fields or general landscape turf.
Don't Have a Concrete Base?
Consider Ultra Base
This innovative sub base for artificial grass can not only be installed more quickly and easily than a concrete slab, but it drains quicky and eliminates freeze-thaw issues.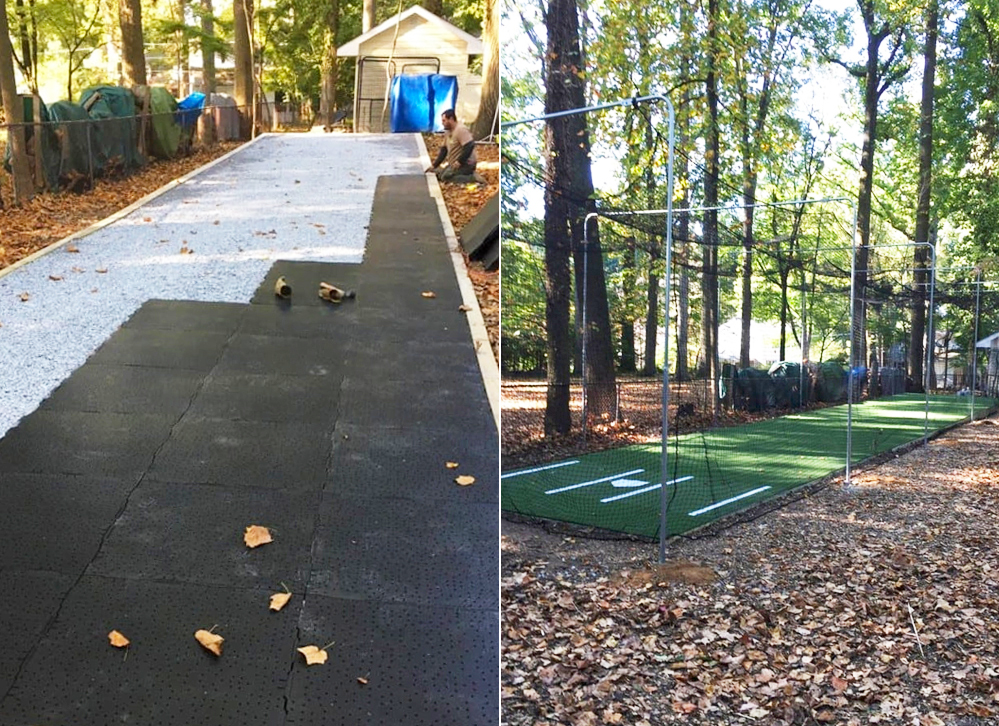 Recommended for Baseball/Batting Cages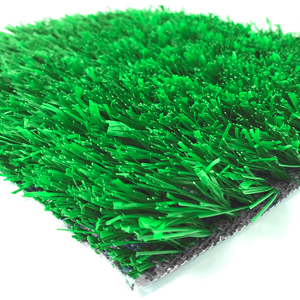 XGrass Field LP
Face Weight: 60 oz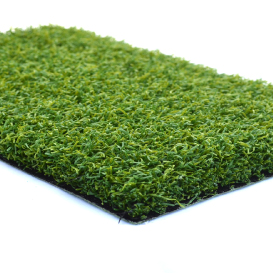 Performx Pro
Face Weight: 35 oz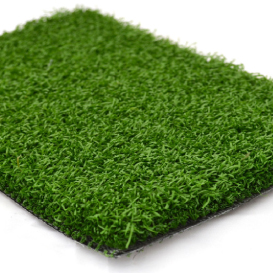 Performx Active
Face Weight: 48 oz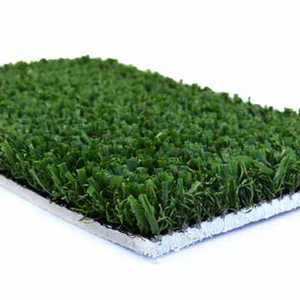 Performx Xtreme
Face Weight: 50 oz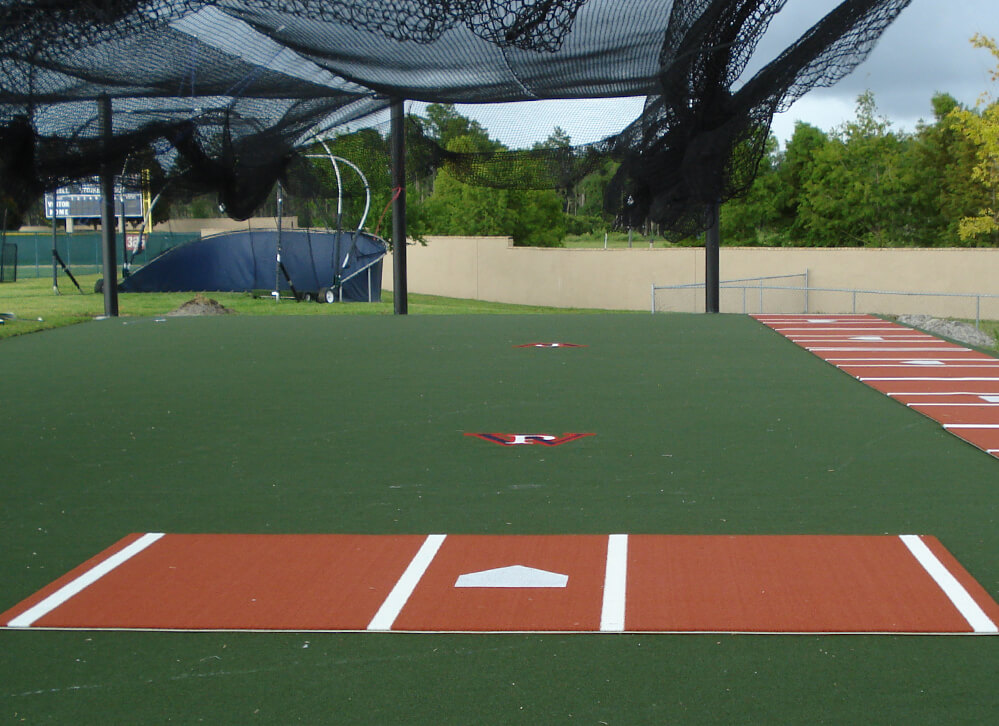 XGrass
In Stock Baseball Accessories
On Deck, Fungo Circle
4′ On Deck/Fungo Circle
6′ On Deck/Fungo Circle
Batter's Mat
3x7 Single Batter Mat
4x6 Single Batter Mat
Pitcher's Mat
4×12 Pitcher's Mat
6×12 Pitcher's Mat
Home Plate Mat
6×12 Home Plate Mat - Lines & Home Plate
6×12 Home Plate Mat, Clay
7×12 Home Plate Mat
7×12 Home Plate Mat, Clay