Artificial Grass for Dog Parks
There is a growing need in communities for clean outdoor spaces to accommodate pet owners. As part of the Recreational Group's family of companies, we have solutions for every area of today's innovative dog parks.
Roll Over Real Grass
Turf Benefits
XGrass Pet Turf featuring our 100% permeable TruFlo backing requires no water and is virtually maintenance-free so it is ideal for park applications. For best results, the system also utilizes our drain tile, but can be installed directly over clean aggregate base for expansive areas. To enhance the park even more, bonded rubber walkways and other features can be integrated into your design.
Benefits:
Provides mud-free playing surface
Low maintenance
Eliminates chemicals & fertilizers
Minimize allergen exposure
Stays green all year long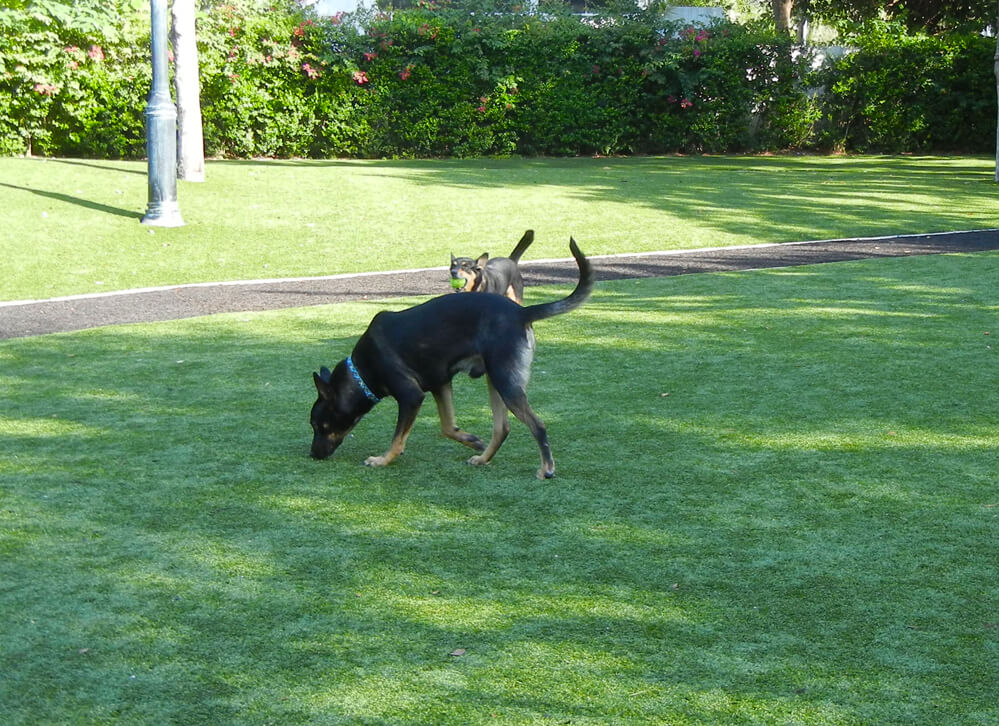 Urethane Backing
Silverback™ urethane coating with EcoCell™ offers unmatched strength, improved dimensional stability and superior flexibility.

Envirofill
Infused with Microban® antimicrobial technology, Envirofill inhibits the growth of bacteria.

Tile Subsurface
Tile installed beneath your turf allows water to drain away quickly and completely.

Odor Treatment
ProVet Logic Kennel Care is an enzymatic spray that will seek out and degrade odor causing organic matter.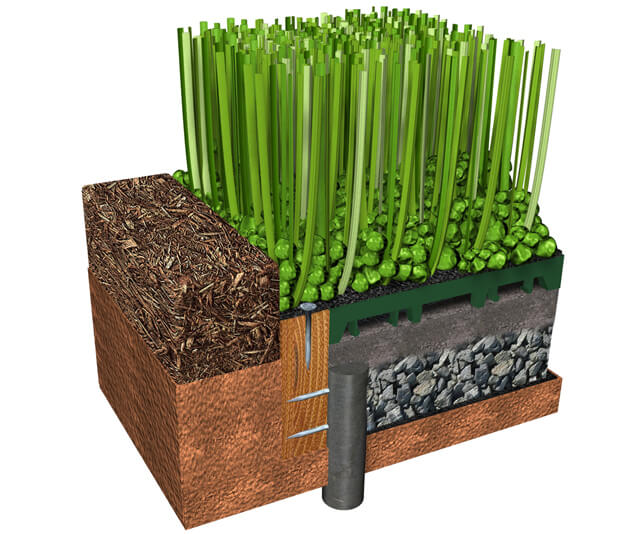 Installation Cross Section
Over Aggregate Base with Mulch Border
The typical construction of our pet turf system features our XGrass Pet Turf with TruFlo backing mounted on top of our VersaCourt drain tile. These can then be placed on either a crushed rock base for maximum drainage covered with our antimicrobial Envirofill infill.
To add stability when tying into mulched areas, we recommend using 24" stakes around the perimeter to align the pressure treated support boards used to secure the turf.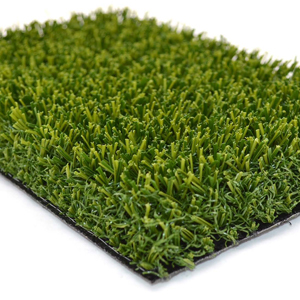 XGrass Pet
Face Weight: 65 oz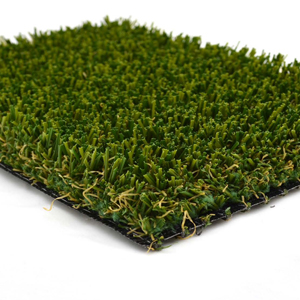 Flex Pet
Face Weight: 60 oz