Artificial Grass, Synthetic Turf Fields & Playground Surfaces
Serving the Atlanta area with Synthetic Grass Lawns, Backyard Putting Greens, Playground Surfaces, Artificial Turf Athletic Fields & More. There is no question that Atlanta and it surrounding suburbs offer a beautiful place to live. Historically, the mild winters offset any downside associated with its hot, dry summers. In the last few years, however, summer temperatures have been extremely high and drought like conditions have led the City of Atlanta's Department of Watershed Management to enforce water restrictions and encourage greater conservation of water throughout Georgia. With these challenges in place, more homeowners, commercial property managers, and athletic field operators are turning to artificial grass and synthetic turf solutions from XGrass.
Atlanta
Artificial Grass Lawns
With limitation on the days and times people can water their lawns, many Atlanta residents are turning to artificial grass lawns from XGrass. This recyclable product is available in a variety of styles to match the indigenous grasses of the region and features "Shine Block" that reduces the reflective quality of the grass. XGrass is safe for pets and designed to hold up well to wear-and-tear while maintaining its attractive appearance for years.
Synthetic Turf for Residential and Commercial Landscaping
High foot traffic causes dirt paths in your landscaping that is dangerous and generates mud that gets tracked into buildings. For this reason, more landscape architects are turning to XGrass Synthetic Turf and Bonded Rubber products for landscaping projects in Atlanta. These synthetic turf products not only reduce ongoing maintenance costs, but they provide environmentally friendly and attractive solutions that are ideal the for the Atlanta market.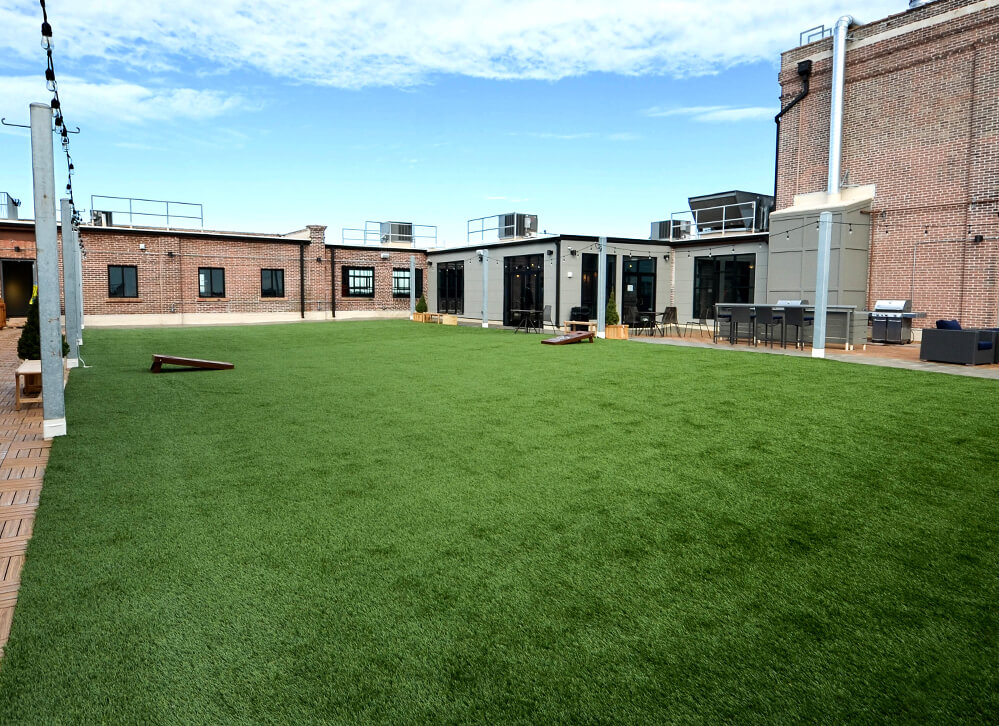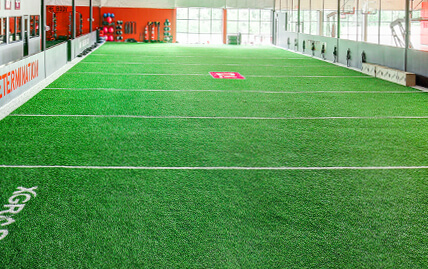 From Design to Installation and Maintenance
Artificial Turf Athletic Fields
Heavy use can wreak havoc on an athletic field, but with a professionally designed and installed synthetic turf from XGrass, schools and athletic facilities can practice and play all year long regardless of the weather.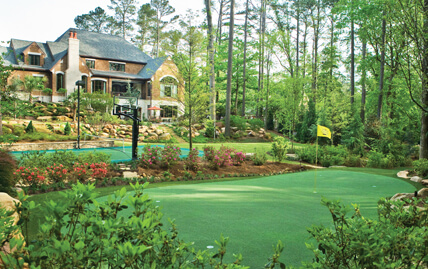 An Unmatched Selection
Backyard Putting Greens
Atlanta homeowners looking to improve their golf games have taken advantage of XGrass's tour quality artificial putting greens. Our experienced installation teams have worked with golfers throughout the world to design and install synthetic putting greens that bring the feel of a PGA Championship golf course to one's backyard. With the appearance of a natural-grass putting surface, XGrass greens offer the golfer the ability to improve every aspect of the short game with minimum maintenance and maximum convenience. If you are looking to install a putting green in your backyard, please visit TourGreensAtlanta.com.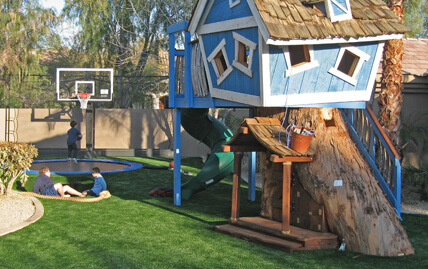 Residential and Commercial
Playground Surfaces
As a leading designer and installer of synthetic turf, bonded rubber mulch and poured in place rubber playground surfacing, XGrass is helping to make the play areas of schools, daycares, parks, and other facilities in Atlanta safer. XGrass's low maintenance, IPEMA certified surfacing are completely anti-microbial and dry quickly enough that children can play immediately following a rain.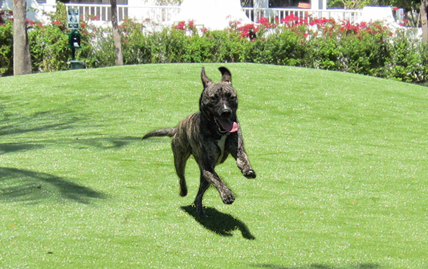 Artificial Grass for Dogs
Pet Turf & Dog Run Grass
Atlanta dog owners, veterinary clinics, kennels, dog parks and other pet care facilities are turning to XGrass synthetic turf to make pet areas easier to maintain and more pleasant for the animals. Synthetic turf and court tile kennel flooring provides a mud and puddle free play area free of pesticides and chemical treatments.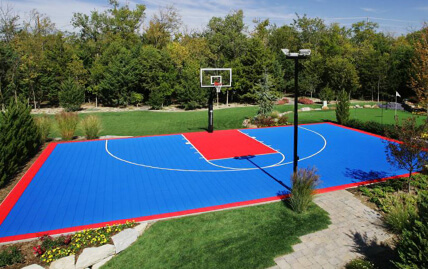 Other Services
Backyard Basketball Courts
Now offering court tile, XGrass is one of the leading designers and installers of outdoor basketball courts as well as tennis, paddle tennis, shuffleboard and multigame courts in the Atlanta area.
Atlanta, Georgia XGrass Projects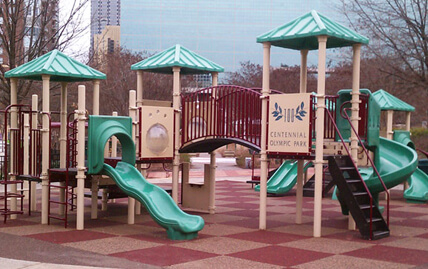 Atlanta, Georgia
Centennial Olympic Park
Centennial Olympic Park located the heart of downtown Atlanta, features 2 custom playgrounds with XGrass Pour-in-Place rubber safety surfacing.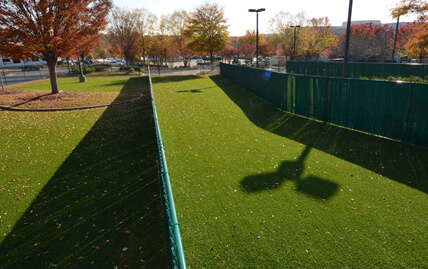 Atlanta, Georgia
Atlanta Humane Society
Atlanta Humane society's new outdoor dog park features a 20,000 square foot of Luxury Rec pet turf providing four maintenance free play yards for dogs and their potential adopters.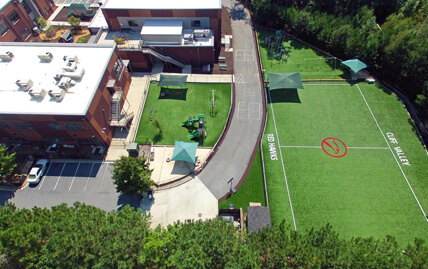 Atlanta, Georgia
Cliff Valley School
Cliff Valley School features a 13,000 square foot artificial grass soccer field and two 4,000 square foot playgrounds with XGrass synthetic grass safety surfacing.
At XGrass, it is our goal to be the leading installer of artificial grass, synthetic turf, rubber surfacing, and court tile in Atlanta. Please contact us for more information.