Orlando Synthetic Turf, Putting Greens, and Artificial Lawns
XGrass: Your One-Stop Shop for Orlando Artificial Grass. Interested in Orlando artificial grass? Try XGrass, the top supplier of Orlando synthetic turf. Whether you're searching for Orlando artificial turf for an artificial lawn, athletic turf or pet turf or Orlando putting greens, we can fill all your synthetic grass needs. We can install fake grass, including fake lawns, artificial putting greens, playground surfaces, athletic fields, etc., anywhere you'd like — in your home or business, indoors or out. Our fake turf is great for a variety of purposes, including:a rtificial lawns, golf greens, athletic turf, pet turf, playground surfaces, and more!
Orlando
Artificial Grass Lawns
No matter how you use XGrass artificial grass, you'll reap so many benefits when you opt for synthetic turf. The following are just a few advantages of our artificial turf:
Low-maintenance – If you hate the hassles of yard work, our artificial lawn is for you.
Eco-friendly – Because our fake lawns don't require any water to stay in good shape, they help conserve water.
Looks just like natural grass – Our synthetic grass is constructed to look just like high-quality fine-blade grass.
Long-lasting – XGrass fake turf is made to resist wear-and-tear, including lots of foot traffic.
Extra Cushion – Our fake grass is installed with a cushion to protect in case of slips and falls, making it great for playground areas and athletic fields.
Hypo-allergenic – Fake turf won't set off your allergies.
Customizable – We can install all sizes of artificial grass, from artificial putting greens to sports fields.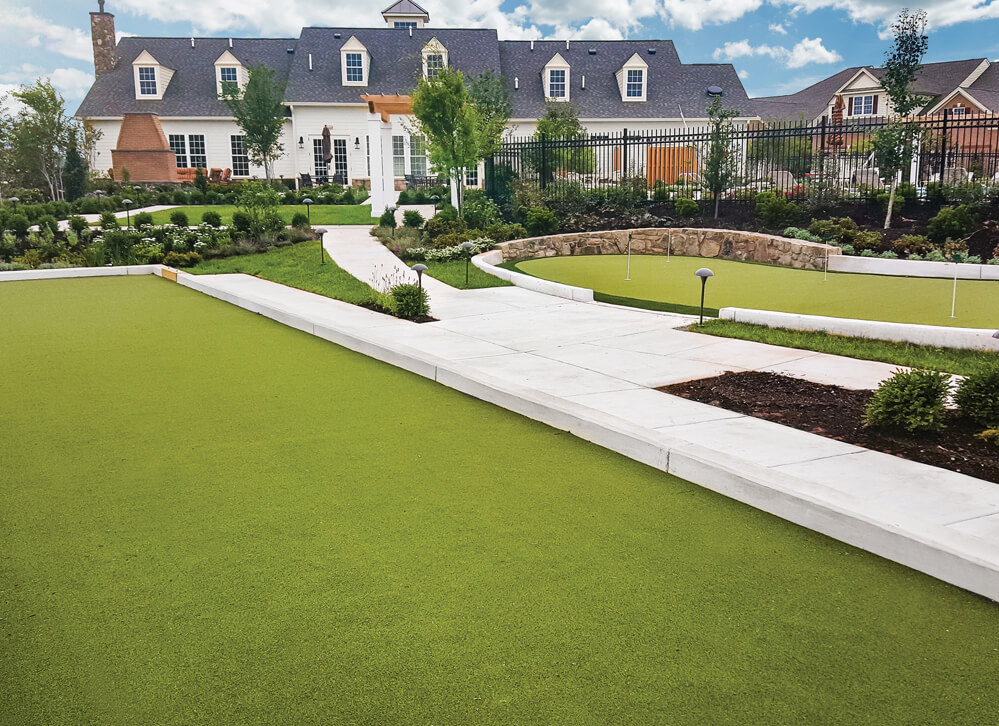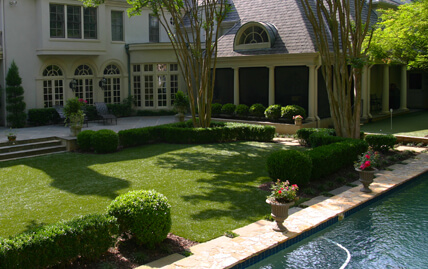 There are Many
Synthetic Turf Applications
Whether you're looking to forgo yard work with an artificial lawn, practice your backswing with an artificial putting green or install state-of-the-art artificial athletic fields, XGrass can help with all things artificial turf. From athletic turf to pet turf, our artificial grass can solve your landscaping problems. Contact us to find out more about our synthetic turf design consultation and synthetic grass installation.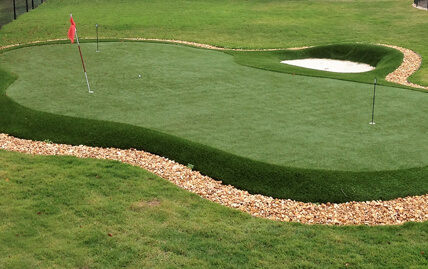 XGrass
Serving the Orlando Metro Area
XGrass serves the entire Orlando metro area, including the following communities: Altamonte Springs, Apopka, Daytona Beach, DeLand, Deltona, Kissimmee, Ocoee, Orlando, Oviedo, Pine Hills, Sanford, St. Cloud, Winter Garden, Winter Park, and Winter Springs.