At XGrass, we know that Playgrounds and recess go hand-in-hand so when we evaluate the surfacing for a playground, we often look beyond the equipment to other play areas within the space. Where are the kids going to play soccer or kickball? Is there open space to play freeze tag? How about Red-Light, Green Light or Red Rover?
Multi-Purpose Space
When we design playgrounds, we often include what we call "open play fields." These are fields where kids can play those sports and games that don't require a lot of equipment. Our experience is that kids love turf. They enjoy running on it, sliding on it, spinning on it and more. Adults love it because it stays clean. Clothes don't get dirty. Mud doesn't get tracked into buildings.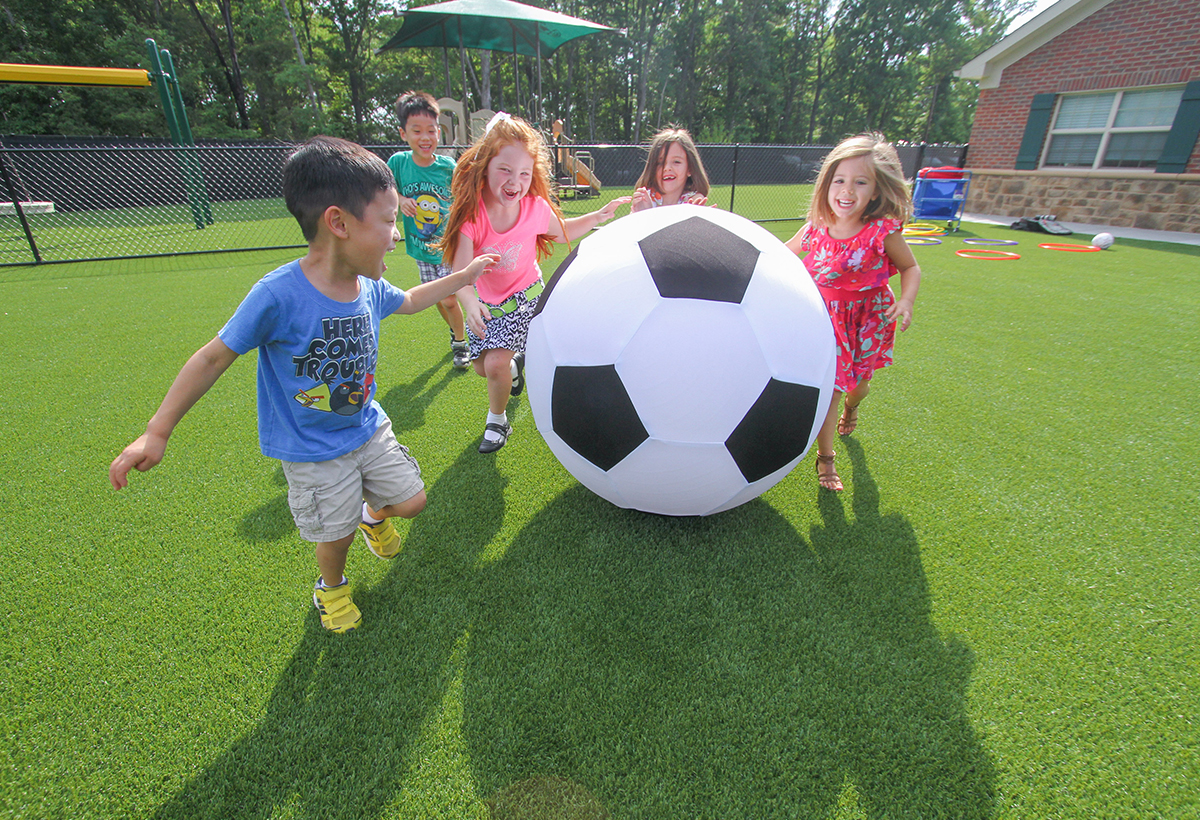 Creative Turf Solutions
One of the best benefits of turf is that we can add elements like lines or bases that truly make a field more interesting. We'll often create mini-soccer or football fields for schools, but perhaps the most popular amenity is a kickball field featuring bases, basepaths and a "dirt infield" made from clay-colored turf.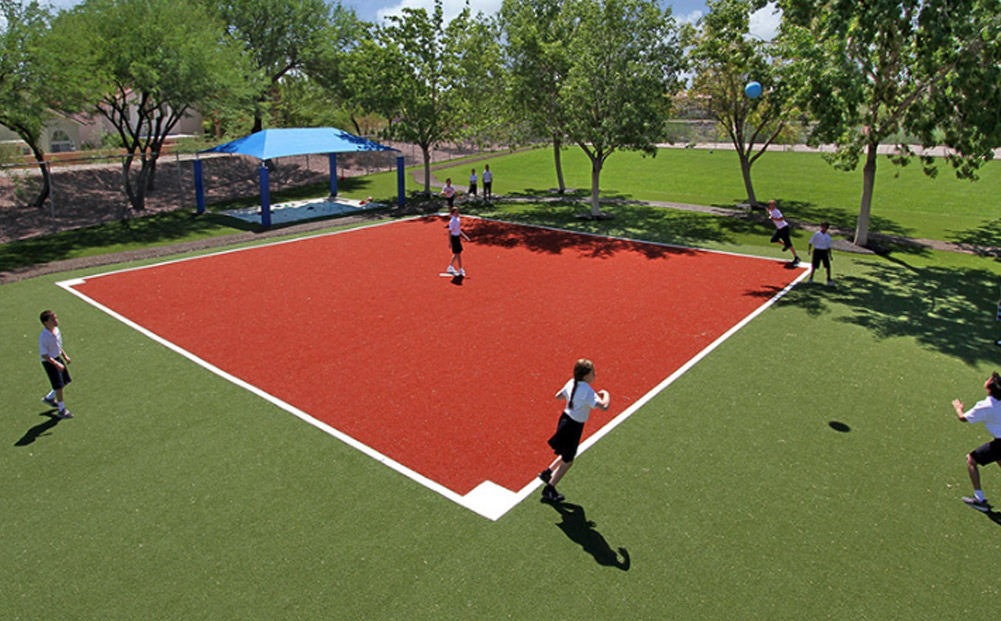 A complete & Safe Surface
Using our knowledge and experience from designing and building both playgrounds and athletic fields, we developed a synthetic grass product line ideal for open play field applications. Our distinct fibers create fields that are soft to the touch, but utilize a highly durable thatch layer that provides the support and durability for even the toughest applications.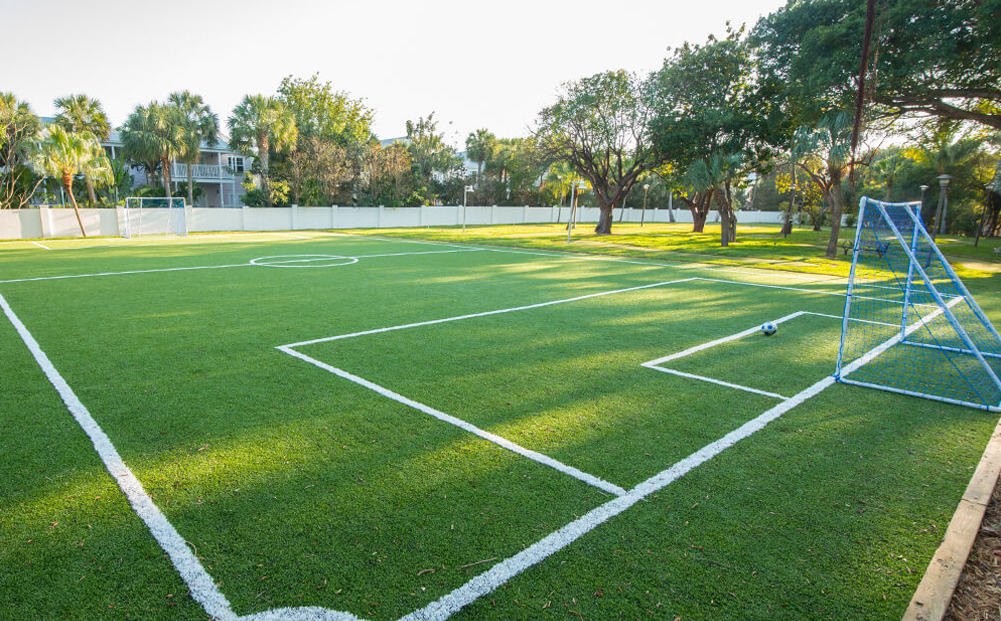 A showpiece for your facility, School or development
Whether you need a showpiece to attract students to your preschool or are looking to add a kid-friendly amenity for your facility, XGrass open play fields may be the answer.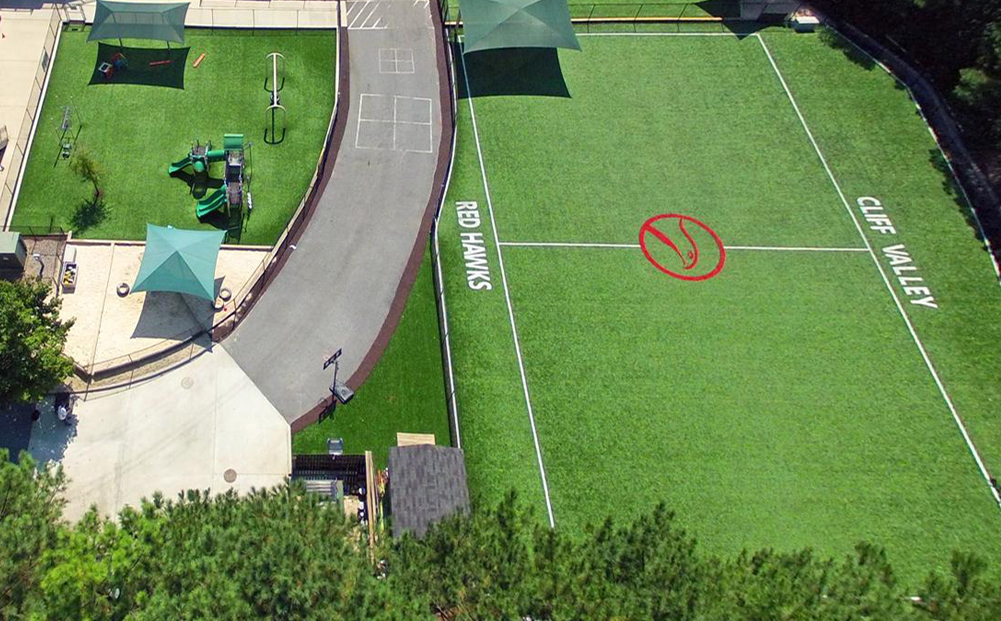 Need Help Specifying The Best Surface For Your Playground?
Contact one of our playground surfacing specialists.
Contact Us