ADA Compliant Playground Surfaces
In 2010, the Americans with Disabilities Act (ADA) changed how public playgrounds are designed by requiring them to include play opportunities for children of all abilities. From this point on schools, childcare centers, and municipalities needed to include ramps and other barrier-free travel routes, a variety of accessible play options and appropriate safety surfacing beneath equipment.
ADA Compliance & Accessibility
Winners
While all unitary surfaces are significantly more accessible and inclusive than loose-fill surfaces, poured-in-place rubber is probably the most wheelchair accessible while synthetic turf earns high marks for its comfort. Rubber tiles and bonded rubber surfacing can cause some issues for wheelchair tires since they can get stuck in the cracks between rubber tiles and the sponginess of bonded rubber can cause mobility issues.
Poured-in-Place Rubber
Poured-in-Place rubber is arguably the most accessible playground surfacing material as its smooth, even easily support wheelchairs and other mobility aids. It is also typically designed with smooth edges and gentle slopes that allow for easy transitions throughout the entire playground area.
Learn More
Synthetic Turf
While turf surfacing is not as smooth as poured-in-place rubber, it is still easy to operate most wheelchairs on it and has the added benefits of being very slip-resistant and soft.
Learn More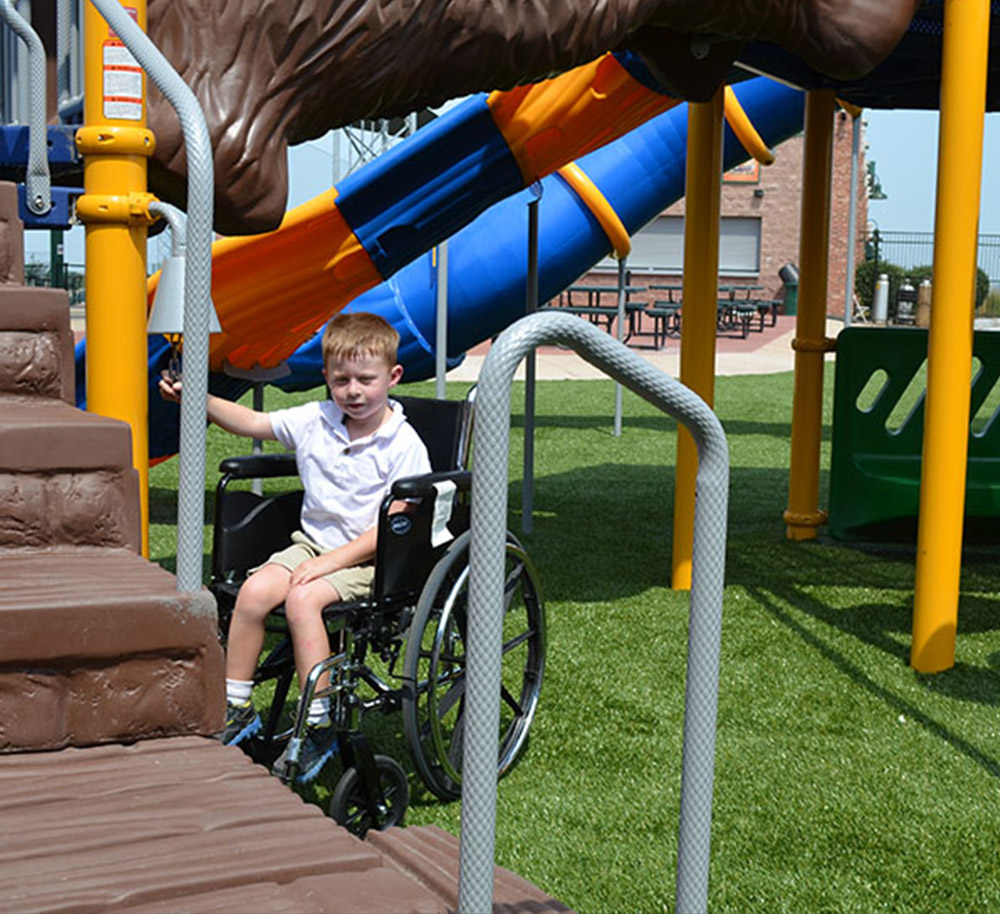 ADA Compliance & Accessibility
Losers
While EWF and rubber mulch typically comply with ADA standards, there is little debate as to how friendly these surfacing options are for children that rely on wheelchairs or other mobility devices. Material displacement can create unstable surfaces that are difficult to maneuver on and limit accessibility to playground equipment. Pea gravel and sand are not ADA compliant materials and should not be used on public playgrounds.
Rubber Mulch
Engineered Wood Fiber Mulch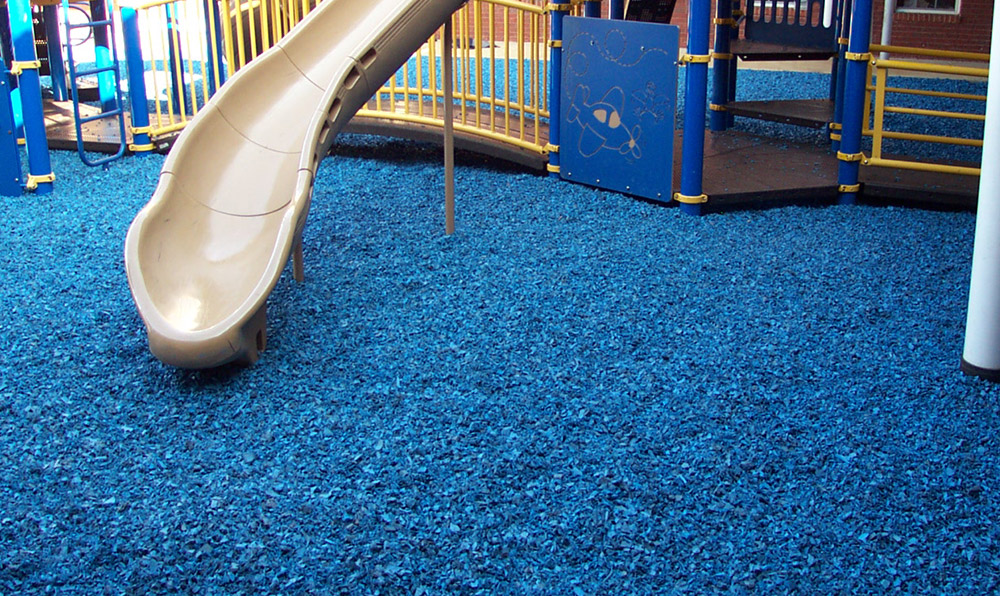 Need Help Specifying The Best Surface For Your Playground?
Contact one of our playground surfacing specialists.
Contact Us