St.Louis Artificial Grass Installations
As one of the premier suppliers of artificial grass systems in America, our work can be seen in a number of high-profile turf installation projects throughout the St. Louis area. Our premium artificial grass systems often utilize innovative bases ideal for creating ultra safe playgrounds, fast draining rooftop courtyards, highly functional bocce courts, tour quality putting greens and more. Check out some of the synthetic turf installation projects we have completed in the St. Louis area.
St.Louis
Artificial Grass Lawns
While it may be easier to grow and maintain a natural grass lawn in the Midwest than it is in the desert, there are still of a lot of great reasons to consider installing synthetic grass lawns in St. Louis. People with pets love them because their houses stay clean, but there are plenty of other reasons as well.
Eco-friendly
Weather resistant
Conserve water
Permanently manicured
Customizable to design space
Safe and easy on the body
Usable 24/7, 365 days a year
No downtime due to maintenance
At XGrass we've installed artificial grass lawns that stay green, clean and functional 365 days a year, rain or shine. Contact us today to learn more about our installation services.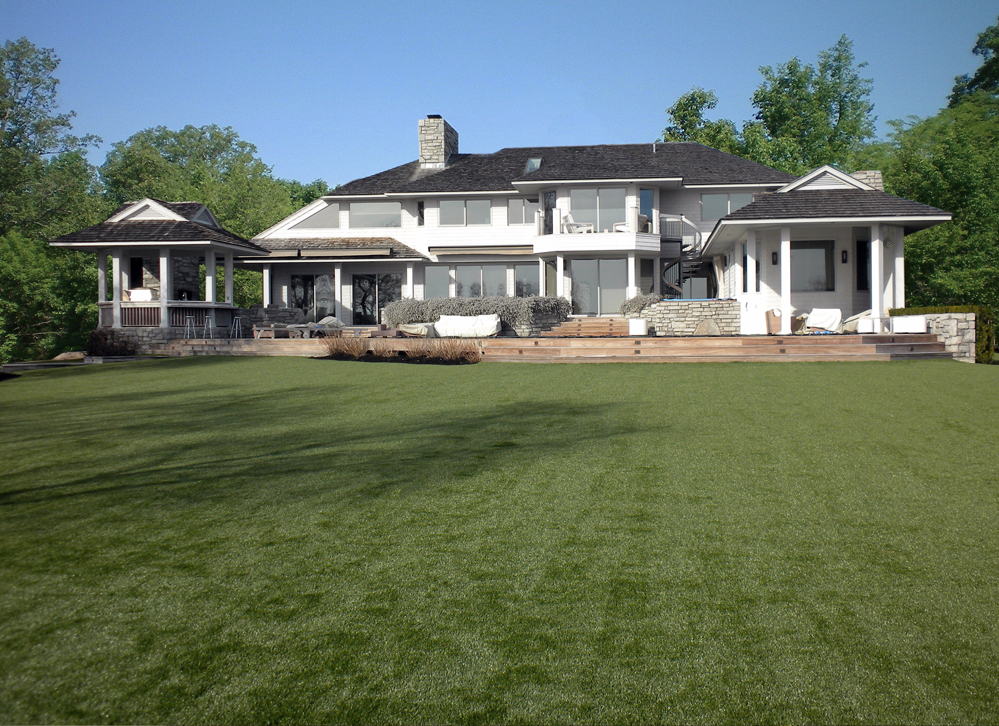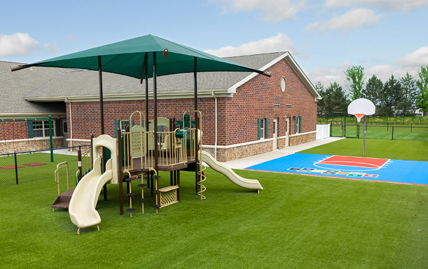 Keeping Kids Safe & Clean
Playground Turf, Tile & Rubber
As the premier supplier and installer of playground surfacing in the USA, XGrass has outfitted many St. Louis area preschools with synthetic grass, poured-in-place rubber and sport tile surfacing. XGrass playground grass not only provides a fun and safe surface for kids, but parents appreciate how clean their kids are...even after hours of play.
XGrass playground turf is also designed from the ground up for safety. It's fully certified by the International Play Equipment Manufacturer's Association (IPEMA) and combines our PolyGreen foam padding underlayment, antimicrobial infill and Heat Block™ technology for the ultimate in comfort, safety and performance.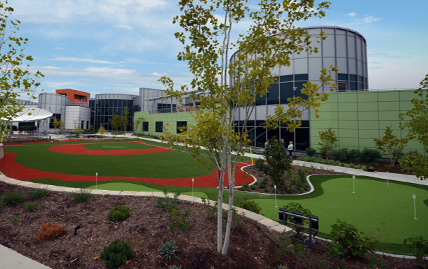 Bringing Back Smiles
Play Fields & Putting Greens
A children's hospital in St. Louis, Missouri wanted to create an exciting environment for their young patients. Working with RG family brands XGrass and Tour Greens, we created an exciting outdoor space where the kids could escape their hospital rooms and play in a safe, clean environment.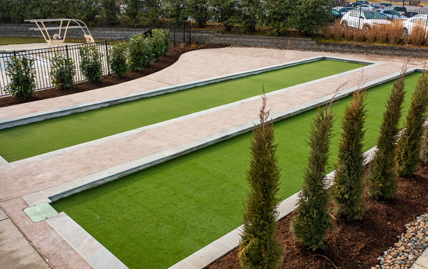 A St. Louis Favorite
Turf Bocce Courts
When one of the St. Louis area's most social country clubs was looking to add a fun amenity for its members, it turned to XGrass. The XGrass team worked with a local installation company to design these two beautiful, low-maintenance bocce courts.
Built into ground with a concrete base, the courts feature a fast draining Ultra Base drainage tile that also serve as the ultimate base for artificial grass installation. The innovative base system combines with the premium, American Made XGrass turf to provide the ultimate bocce court surfacing.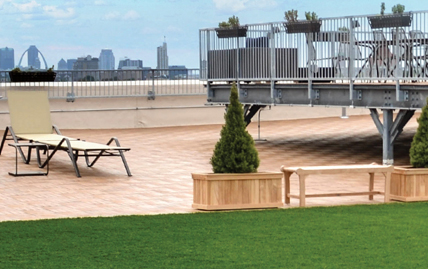 Beautiful, Functional and Low Maintenance
Rooftop and Commercial Courtyards
When it comes to high traffic commercial space, St. Louis weather is unkind. The combination of rainy springs, hot and humid summers and freezing winters make maintaining grass in highly trafficked areas nearly impossible.
For this reason, many St. Louis facility operators turn to XGrass for durable, low maintenance synthetic grass solutions. XGrass can handle the harsh weather for applications ranging from courtyards to dog parks.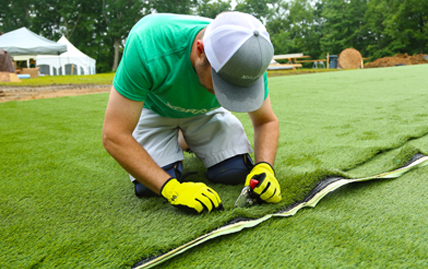 Professional, Certified Installation
In addition to our corporate teams that travel across the country installing XGrass systems, we have a network of partners that are experienced and certified in a variety of synthetic turf and artificial grass installations. Click on the button below to inquire. Contact Purchase Green for smaller, residential applications requiring artificial grass in St. Louis.

As part of The Recreational Group family of companies, we can do more than just outfit your space with innovative turf solutions. We can help you Bring your Space Alive with a wide variety of sport and game courts from VersaCourt, outdoor and garage flooring from Swisstrax and tour quality putting greens from Tour Greens.
Simply put, we can enhance the value of your facility, promote active lifestyles, and make your space more fun.
Bring Your Space Alive