Artificial Grass, Synthetic Turf Fields & Playground Surfaces
Serving the Raleigh, Durham and Chapel Hill North Carolina markets with Synthetic Grass Lawns, Backyard Putting Greens, Playground Surfaces, Artificial Turf Athletic Fields and More. The city of Raleigh, North Carolina enjoys great weather and a year-long moderate climate that has contributed to the growth and development of tree-lined streets and perfectly manicured lawns. However, drought-like conditions experienced in recent years have encouraged the city to adopt a Water Shortage Response Plan. During times of water shortages, this plan severely restricts the use of irrigation systems and hose-end sprinklers forcing Raleigh residents and businesses to consider alternative solutions to natural grass.
Raleigh
Artificial Grass Lawns
Unfortunately, exquisite yards and freshly cut grass take considerable time, effort, and money to maintain and upkeep. Lawn maintenance costs in Raleigh are often hefty and prove out of reach for many. With these challenges in place, more homeowners, commercial property managers, and athletic field operators are turning to artificial grass and synthetic turf solutions from XGrass. Artificial grass will stay green all year long and will contribute further to the beauty of Raleigh.
Weather in Raleigh can cause lawn maintenance to be quite difficult, as four distinct seasons usually cause turmoil to those trying to upkeep perfectly manicured lawns. Damp, rainy conditions in the spring, quickly give way to humid summers, further causing havoc for natural grass. By choosing artificial grass lawns from XGrass, lawn care is virtually eliminated and appearance is unaffected by brash weather conditions. Our synthetic grass is designed to hold up well to wear-and-tear and maintain its attractive appearance for years.
Synthetic Turf for Residential and Commercial Landscaping
Wet conditions in Raleigh caused by rain, sleet, or the occasional snowfall often lead to muddy turf that is both messy and dangerous. For this reason, many established landscape architects are turning to XGrass Synthetic Turf and Bonded Rubber products for landscaping projects in Raleigh. These synthetic turf products not only reduce ongoing maintenance costs, but they provide the beautiful new landscape that will last for years.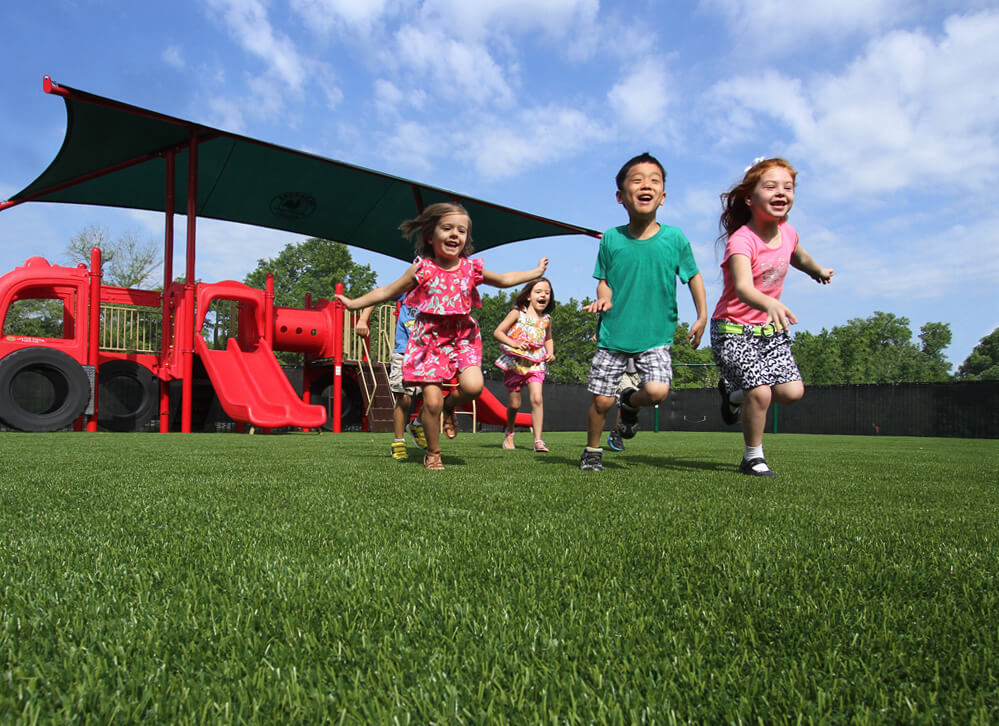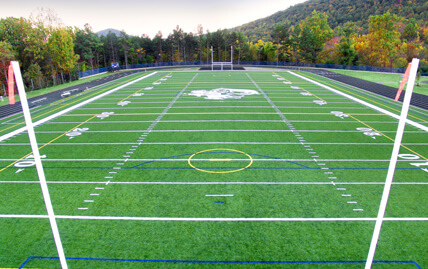 From Design to Installation and Maintenance
Artificial Turf Athletic Fields
With numerous college athletic programs, Carolina Panthers, PGA golf, and NASCAR nearby, Raleigh-Durham is rich with sports tradition. The cities take their sporting recreation seriously and the athletic fields of its communities and schools get a lot of use. As soccer and lacrosse continue to grow in popularity, the need for fields that can accommodate multiple sports throughout the entire year are essential and synthetic turf fields offer this along with low maintenance and consistent playing conditions.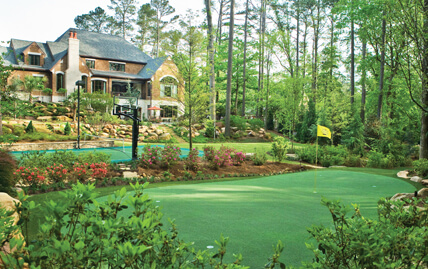 An Unmatched Selection
Backyard Putting Greens
Golf is extremely popular in North Carolina and the state often sees multiple stops on the PGA tour. Quail Hollow Club, Pinehurst, and Grandfather Golf and Country Club are among the best courses in the nation and all are within a short drive of Raleigh-Durham. The popularity of golf and North Carolina's moderate climate have made it a great market for backyard putting greens. Golfers looking to improve their games have taken advantage of XGrass's tour quality artificial golf greens. With the appearance of a natural-grass putting surface, XGrass greens offer the golfer the ability to improve every aspect of the short game with minimum maintenance and maximum convenience.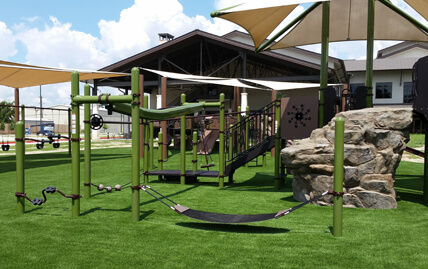 Residential and Commercial
Playground Surfaces
XGrass's IPEMA certified synthetic turf surfacing are completely anti-microbial and dry quickly enough that children can play immediately following a rain. XGrass is softer and safer than other natural surfaces and is practically maintenance-free. As a leading designer and installer of synthetic turf, bonded rubber mulch and poured in place rubber playground surfacing, XGrass has helped to make the play areas of schools, nurseries, parks, and other facilities in Raleigh-Durham safer.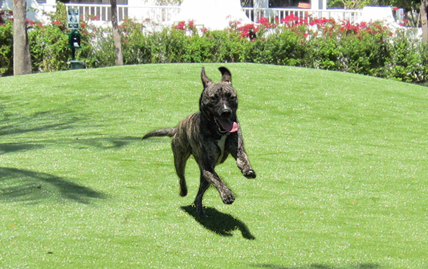 Artificial Grass for Dogs
Pet Turf & Dog Run Grass
Raleigh-Durham is home to plenty of pet owners and the cities maintain a number of dog parks for recreational use. XGrass pet turf is great for dog parks, kennels, and dog runs as it allows owners the ability to provide their animals with a dry, pesticide-free, play area with no chemical treatments.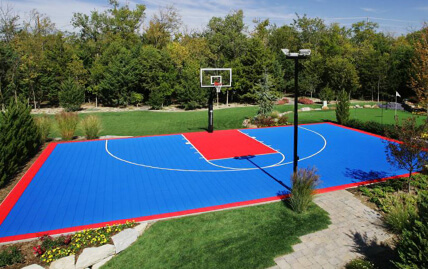 Other Services
Backyard Basketball Courts
Basketball is synonymous with North Carolina as the University of North Carolina and Duke University are routinely among the best performing basketball programs in the NCAA. This love for basketball has inspired many residents to install their own backyard basketball courts. The VersaCourt division of XGrass supplies and installs outdoor basketball courts as well as tennis, paddle tennis, shuffleboard and multigame courts in the Raleigh-Durham area.
Raleigh, North Carolina XGrass Projects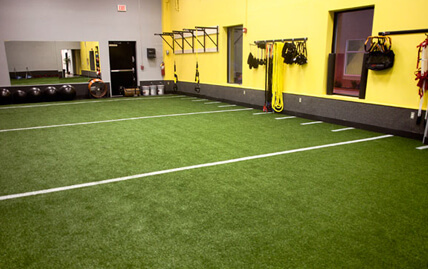 Raleigh, NC
Sport HQ
Soccer Training Facility in Cary, NC. At XGrass, it is our goal to be the leading installer of artificial grass, synthetic turf, rubber surfacing, and court tile in Boston. Please contact us for more information.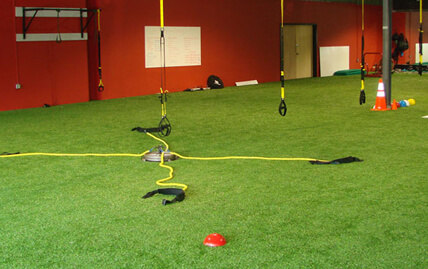 Cary, NC
The Performance Academy
Training / Boot Camp/ Speed and Agility in Cary, NC. At XGrass, it is our goal to be the leading installer of artificial grass, synthetic turf, rubber surfacing, and court tile in Boston. Please contact us for more information.
Playground Turf
Wake County Schools
Playground turf
Town of Holly Springs, NC
Playground turf
Goodard Schools
Indoor Soccer/lacrosse facility
Dreamsports