Artificial Grass, Synthetic Turf Fields & Playground Surfaces
Serving the New York City market with Synthetic Grass Lawns, Rooftop Surfacing, Playground Surfaces, Artificial Turf Athletic Fields and More. According to industry sources, New York City is the largest buyer of synthetic turf in the country and the trend shows no signs of slowing. Business, school, communities and residents have cited benefits such as all-weather play, decreased long-term costs and an increase in community access when compared to natural grass. In addition, artificial turf has been praised by New Yorkers for its environmental benefits, since it does not require pesticides, watering, herbicides, or mowing.
New York City
Artificial Grass Lawns
New York's urban residents often find artificial grass to be the ideal surfacing solution for pet and green areas in rooftop gardens, courtyards and other small area. It is also used for the same applications in the smaller residential lawns in the Bronx, Queens, Brooklyn, and Staten Island. The minimal maintenance, great looks and performance attributes make it an ideal alternative to the traditional natural grass lawn.
Synthetic Turf for Residential and Commercial Landscaping
With its ability to be installed on rooftops, over asphalt, concrete, and crushed stone for both indoor and outdoor applications, our synthetic turf has become a popular surfacing solution for a variety of applications in a dense, urban environments like New York City. In addition to rooftop gardens and lawns, landscape designers are integrating turf into all types of courtyards, walkways, and other areas to integrate more green space into their designs.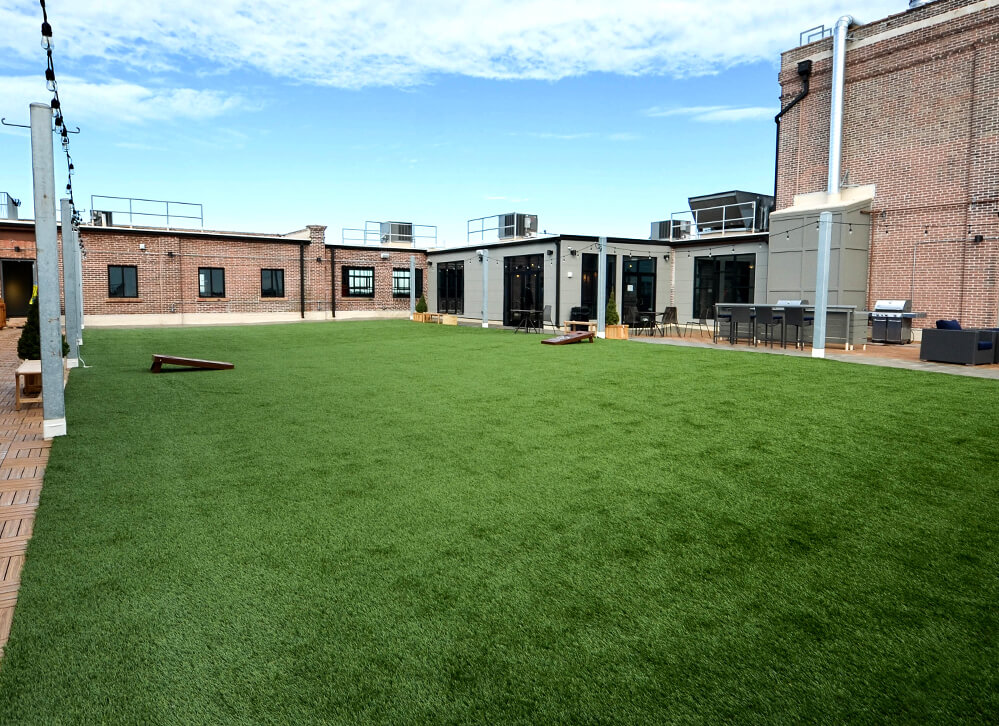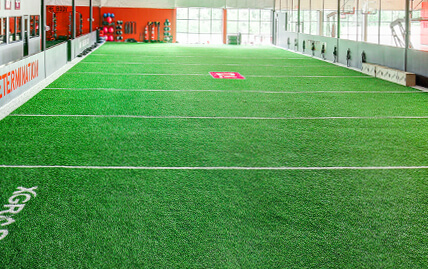 From Design to Installation and Maintenance
Artificial Turf Athletic Fields
The tremendous amount of both public and private athletic and training facilities all find synthetic turf to be a very functional, long term practical investment. In New York, the following are just a few of the athletic turf applications XGrass is known for: soccer fields, lacrosse fields, putting greens, driving ranges, multi-purpose fields, and batting cages.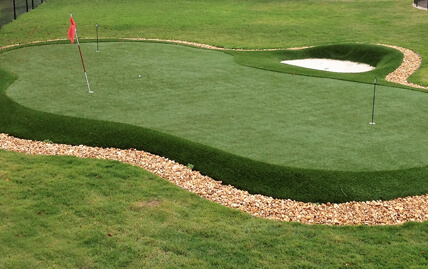 An Unmatched Selection
Backyard Putting Greens
For decades, golf has been the leisure activity most associated with corporate success and New York has its share of successful professionals. However, few people today can find the 4-6 hours to travel to a golf course and play a round on a consistent basis. Given this, suburban residents are installing practice greens in their yards while some buildings are adding 9 hole putting courses on the tops of buildings. If you are looking to install a putting green in your backyard, please visit TourGreensNorthJersey.com. For Buffalo-Rochester residents, visit TourGreensWNY.com.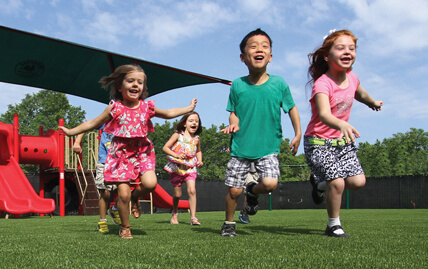 Residential and Commercial
Playground Surfaces
XGrass's IPEMA certified synthetic turf surfacing is completely anti-microbial and dries quickly enough that children can play immediately following a rain. XGrass is far softer and safer than other natural surfaces and is nearly maintenance-free. As a leading designer and installer of synthetic turf, bonded rubber mulch and poured in place rubber playground surfacing, XGrass is helping to make the play areas of schools, nurseries, parks, and other facilities in New York safer.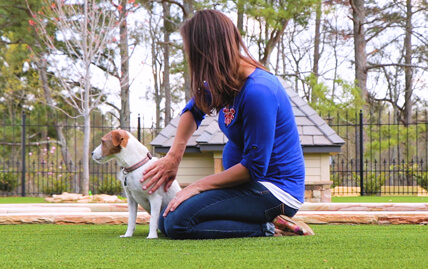 Artificial Grass for Dogs
Pet Turf & Dog Run Grass
Urban pet areas in New York have begun to utilize the advantages of indoor or outdoor washable turf that is great for dog's legs and joints. Minimal maintenance, attractive display and high performance make turf a practical surface for these areas.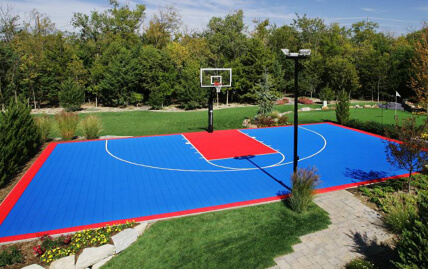 Other Services
Backyard Basketball Courts
Basketball has always been a popular sport in large urban areas because it requires very little equipment and can be enjoyed by players of all ages and talent levels. VersaCourt sport tile provide homeowners and businesses with the opportunity to create safe, durable surfaces for basketball and other games like tennis, volleyball, and shuffleboard.
New York City, New York XGrass Projects
Manhattan, New York
Personalized Priceless Pet Services
1,000 square foot installation of Luxury Pet Grass, indoor washable turf.
Greenwich, Connecticut
Round Hill Country Club
3,000 square foot installation of Champion Tee synthetic turf.
Elmsford, New York
Velocity Sports
4,000 square foot installation of indoor sports turf for a variety of uses.
Manhattan, New York
East 70th Street
4,000 square foot public green area.
Sparkill, New York
Saint Thomas Aquinas College
Installation of 110,000 square foot, Performx XS synthetic turf for soccer, lacrosse, and softball usage.
Brooklyn, New York
BetzMethod Training Facility
Installation of 1,000 square foot indoor sports turf.