Artificial Grass, Synthetic Turf Fields & Playground Surfaces
Serving the Nashville market with Synthetic Grass Lawns, Backyard Putting Greens, Playground Surfaces, Artificial Turf Athletic Fields and More. Nashville, Tennessee generally has cool to cold winters and hot, humid summers that make maintaining grass lawns, athletic fields, and other turf unpleasant and challenging. Natural grass requires considerable time, effort, and money to maintain and upkeep. With these challenges in place, more homeowners, commercial property managers, and athletic field operators are turning to artificial grass and synthetic turf solutions from XGrass. Artificial grass will stay green all year long and will contribute further to the beauty of Nashville.
Nashville
Artificial Grass Lawns
Weather in Nashville can cause lawn maintenance to be quite difficult, as four distinct seasons can cause significant difficulty to those trying to upkeep healthy lawns and landscaping. Wet and rainy conditions in the spring, quickly give way to hot and humid summers, further causing havoc for natural grass. By choosing artificial grass lawns from XGrass, lawn care is nearly eliminated completely and appearance is unaffected by adverse weather conditions. Artificial grass lawns are designed to hold up well to wear-and-tear and maintain an attractive appearance for years.
Synthetic Turf for Residential and Commercial Landscaping
Wet and rainy conditions quickly result in muddy turf that is both messy and dangerous. For this reason, more landscape architects are turning to XGrass Synthetic Turf and Bonded Rubber products for landscaping projects in Nashville. Synthetic turf products drastically reduce water bills, require very little maintenance, and can be installed in almost any area. Artificial turf options provide both environmentally friendly and attractive landscaping solutions that are ideal the for the Nashville market.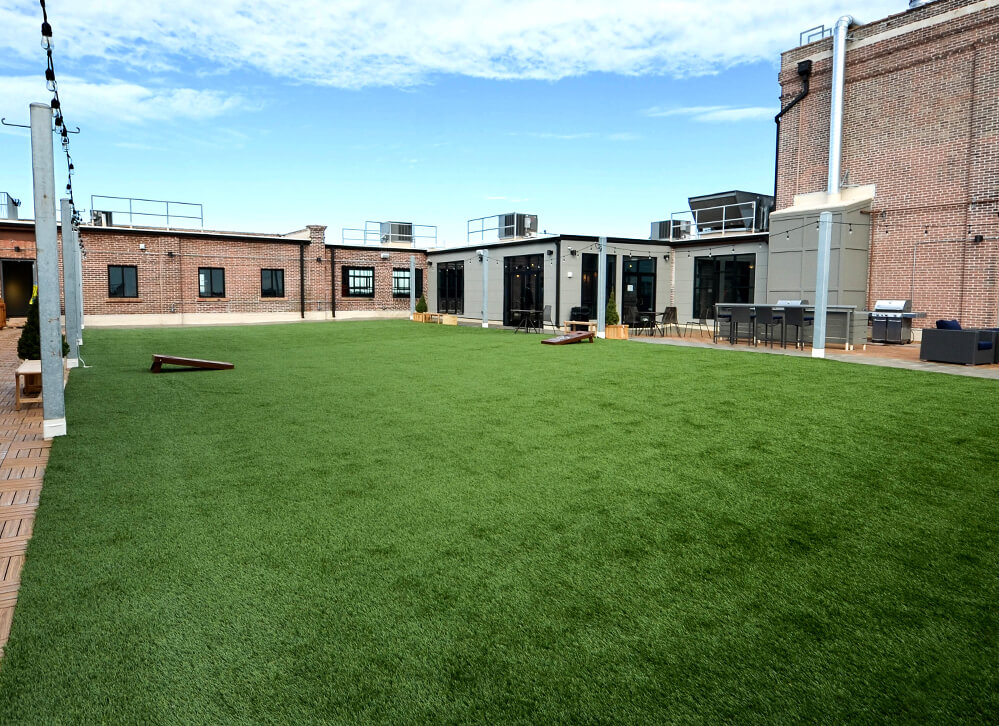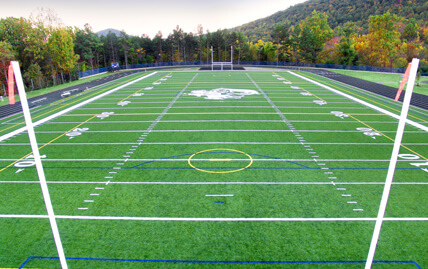 From Design to Installation and Maintenance
Artificial Turf Athletic Fields
Football is "King" in Nashville and bad weather conditions can cause serious damage to athletic fields and often lead to poor playing conditions and cancelled games. Synthetic turf athletic fields offer durability that is second-to-none and nearly maintenance-free. Even the worst weather Nashville typically experiences is resisted by artificial playing fields. XGrass turf fields offer a reliable surface for any sport and allow athletic teams the ability to practice each and every day.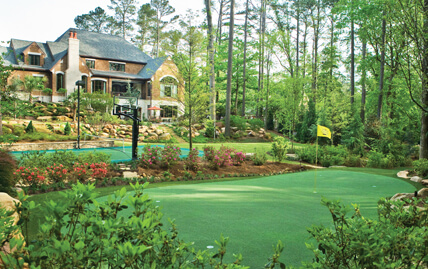 An Unmatched Selection
Backyard Putting Greens
Nashville golfers have long enjoyed the greens of quality courses such as Gaylord Springs or Ted Rhodes, but many search for a way to practice and play in their own backyard. These golfers are beginning to take notice of the many advantages offered by XGrass's tour quality artificial putting greens. XGrass putting greens grant the golfer with the ability to improve every aspect of the short game with minimum maintenance and maximum convenience, all while providing the same look as perfectly manicured artificial grass. Our experienced installation teams have worked with golfers throughout the world to both design and install synthetic putting greens that bring the feel of a PGA Championship golf course to one's backyard.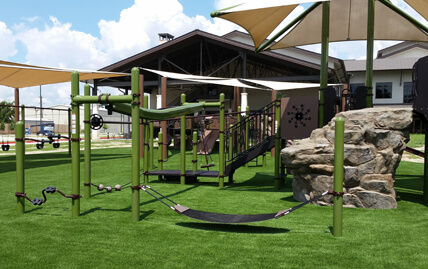 Residential and Commercial
Playground Surfaces
XGrass is a leading designer and installer of synthetic turf, bonded rubber mulch and poured in place rubber playground surfacing. We take pride in helping the play areas of schools, nurseries, parks, and other facilities in Nashville safer. XGrass's low maintenance, IPEMA certified surfacing are completely anti-microbial and dry quickly so children can play almost immediately following a rain.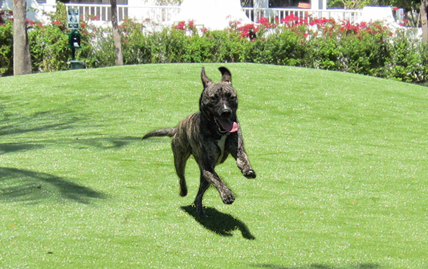 Artificial Grass for Dogs
Pet Turf & Dog Run Grass
Nashville has long been known as a dog friendly city, featuring many top veterinary clinics, kennels, dog parks and other pet care facilities. XGrass synthetic turf allows pet owners to make areas even easier to maintain and more pleasant for the animals. Synthetic turf provides a dry, pesticide-free, play area with no chemical treatments.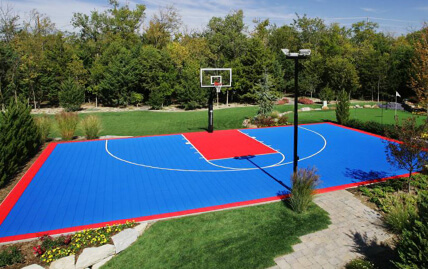 Other Services
Backyard Basketball Courts
XGrass has recently acquired VersaCourt, one of the leading designers and installers of outdoor basketball courts as well as tennis, paddle tennis, shuffleboard and multigame courts in the Nashville area. The cutting edge VersaCourt athletic surface can be used as the resurfacing of worn-out courts or in entirely new facilities. We offer both indoor and outdoor surfacing options.
Nashville, Tennessee XGrass Projects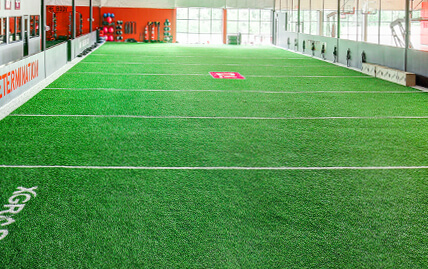 Nashville, Tennessee
XGrass and D1 Sports Training Team Up
"We are excited about our partnership with our rep, Jimmy Weekley, and XGrass as a supplier. XGrass outfitted our Orlando location and it looks and performs great," states D1 Founder/Owner Will Bartholomew."
At XGrass, it is our goal to be the leading installer of artificial grass, synthetic turf, rubber surfacing, and court tile in Nashville. Please contact us for more information.