Louisville Artificial Grass Installation
Our Louisville artificial grass is a favorite for kids play areas, and is the safest surface they can play on! XGrass has long been a leader of Louisville artificial grass and synthetic products, with an inventory of synthetic grass options ranging from putting greens and landscaping turf to sport surfacing options that include lacrosse fields, baseball fields, batting cages and more. Did you know our Louisville artificial turf is also a favorite of those in charge of children's play areas? That's because our products are 100% lead-free and are built in accordance with CPSC guidelines to provide the type of cushioning to prevent injuries that natural grass surfaces simply can't.
Louisville
Artificial Grass Lawns
Parents, schools, and parks and recreation officials know that our Louisville synthetic turf is perfect for kids of all ages. Kids play hard, and our synthetic grass landscaping turf is known for its durability in the face of heavy traffic and for its extra cushioning to help prevent injuries. Features of our Louisville artificial grass include:
SofPad shock absorption
Drainage pad and SofFill
All-Purpose backing
Eliminates allergic reactions caused by natural grass
Eliminates the need to mow and trim underneath playground equipment
Dries quickly, allowing children to play shortly after rain
Certified for up to 12-foot critical head fall in accordance with CPSC guidelines
Internal Play Equipment Manufacturer's Association certified
XGrass' Louisville artificial turf is perfect for a variety of other applications as well including putting greens and sport surfacing for baseball fields, lacrosse fields, batting cages and more.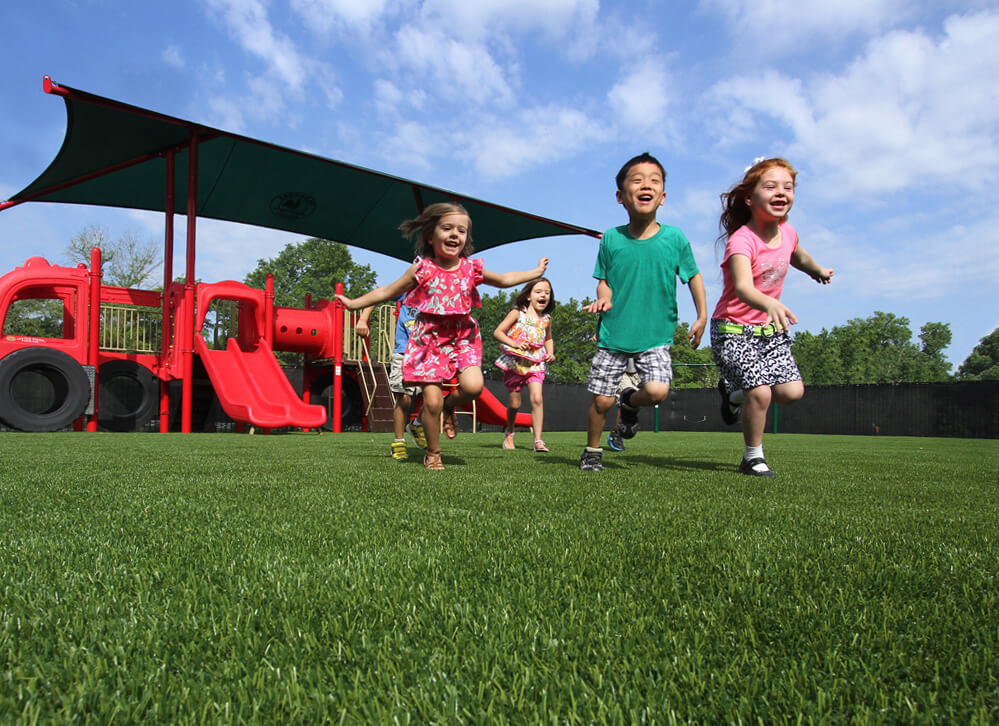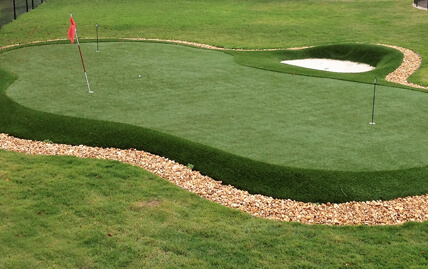 There are Many
Synthetic Turf Applications
The fact that we make our Louisville artificial grass in accordance with the strictest safety guidelines tells you all you need to know as it relates to our synthetic grass landscaping turf and its viability as a playground surface. XGrass' Louisville synthetic turf is not just for putting greens and sport surfacing anymore. From the golf green to the playground, our artificial turf can do it all.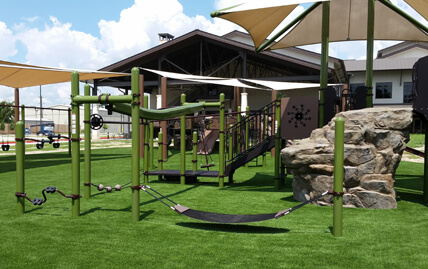 Louisville
Leading Landscaper of Synthetic Turf
We'd love to speak with regarding our Louisville artificial grass and your custom artificial turf application. XGrass wants to be your source for your Louisville synthetic turf application, and reminds those in charge of children's playground surfaces of the safe and durable nature of our synthetic grass.