Synthetic Turf, Putting Greens, Artificial Turf
Install Jacksonville Artificial Grass for Easy Lawn Care. XGrass can serve all of your Jacksonville artificial turf needs, including Jacksonville artificial grass, Jacksonville synthetic turf or Jacksonville putting greens. Low-maintenance, durable and eco-friendly, our fake grass is terrific for artificial lawns, artificial putting greens, pet turf, playground surfaces, athletic turf and more. We offer professional synthetic grass installation for your home or business. When it comes to fake turf, XGrass is your trusted source in Jacksonville, St. Augustine and beyond.
Jacksonville
Artificial Grass Lawns
When you install XGrass artificial grass, you'll notice all the ways you can benefit from synthetic turf, including:
Easy maintenance – No watering, mowing, trimming or fertilizing needed with our artificial turf.
Environmentally friendly – Our XGrass artificial lawn looks green and healthy without water, pesticides or other chemicals.
Looks just like natural grass – We've designed our synthetic grass to resemble fine-blade grass.
Durable – Our fake turf is made to stand up the elements, including foot traffic, harsh weather and more.
Low impact on joints – A cushiony layer installed underneath our fake grass helps safeguard against slips and falls from up to 12 feet off the ground, making it great for playground surfaces and athletic fields.
Hypo-allergenic – Our artificial won't trigger your allergies. Plus, because it doesn't allow bacteria buildup, it provides a more sanitary surface than natural grass, sand, pea gravel, mulch and shredded tires.
Customizable – We can install all sizes of artificial grass, from artificial putting greens to sports fields.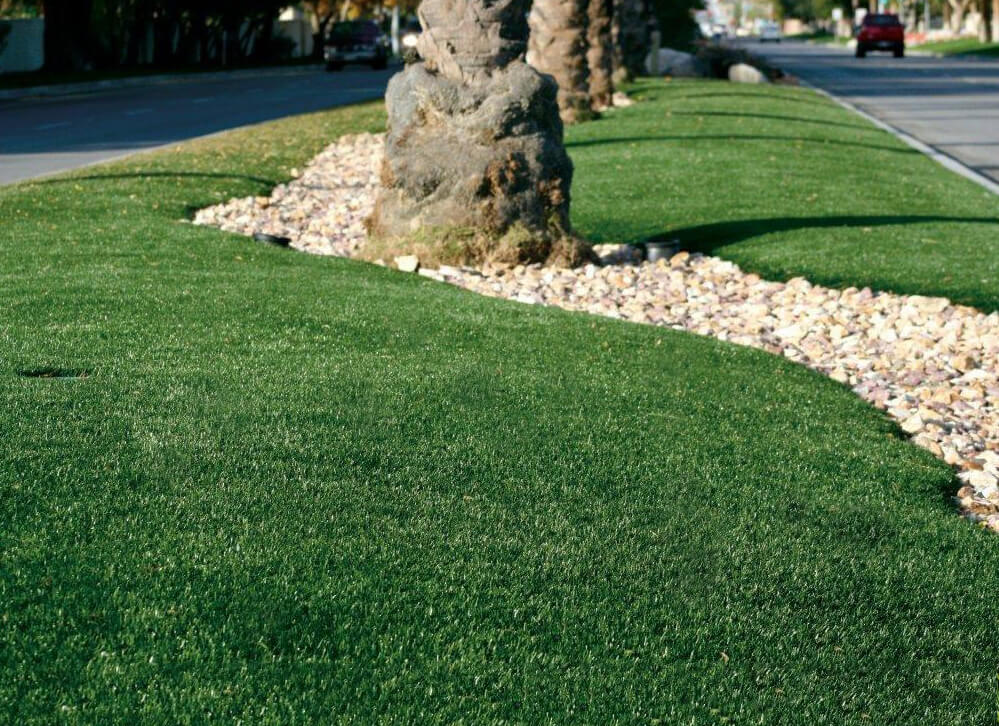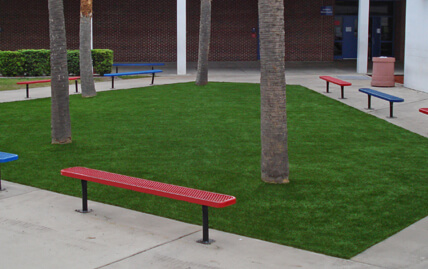 There are Many
Synthetic Turf Applications
Simplify your landscaping by installing our artificial turf or putting greens. We offer professional Jacksonville artificial grass installation for our artificial lawns, artificial putting greens and athletic turf. To find out more about our synthetic grass, contact us today.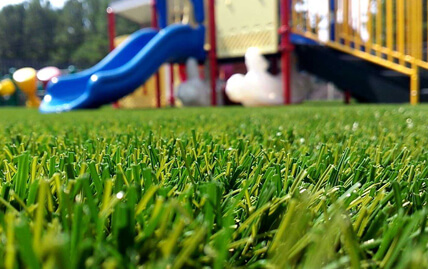 State-of-the-Art, Affordable
Jacksonville artificial grass
Our synthetic turf products are available throughout the entire greater Jacksonville area, including these communities: Atlantic Beach, Baldwin, Callahan, Crescent Beach, Fernandina Beach, Glen St. Mary, Green Cove Springs, Hastings, Hilliard, Jacksonville Beach, Keystone Heights, Macclenny, Marineland, Neptune Beach, Orange Park, Penney Farms, St. Augustine, and St. Augustine Beach.