XGrass Artificial Grass in Ft. Lauderdale, Florida
XGrass Ft. Lauderdale services the metro area with a wide selection of artificial grass products like synthetic grass lawns, backyard putting greens, playground surfaces and more. As an industry leader in artificial turf, we've installed thousands of engineered turf systems all over the United States. Learn more about our innovative products for the Ft. Lauderdale market.
Service Areas
Hacienda Village
Fort Lauderdale
Dania Beach
Lauderdale-By-The-Beach
Oakland Park
Wilton Manors
Sea Ranch Lakes
Coral Ridge
Broadview Park
Lauderhill
Sunrise
Plantation
Ft. Lauderdale
Artificial Grass Lawns
Therefore, we are proud to support the city of Ft. Lauderdale and its green initiatives by providing eco-friendly artificial grass solutions for a wide variety of applications. XGrass works with Ft. Lauderdale businesses, residents and organizations to install environmentally responsible synthetic turf and other surfaces as an alternative to natural grass.
To create more environmentally friendly lawns, Ft. Lauderdale citizens are turning to artificial grass for a number of reasons.
No pesticides, fertilizers or mowing required
Assists with Fort Lauderdale water conservation efforts
Generates no grass clippings
Plus, with artificial grass lawns from XGrass, the time and costs associated with lawn care are nearly eliminated. Our synthetic grass lawns keep their attractive appearance for years with minimal maintenance.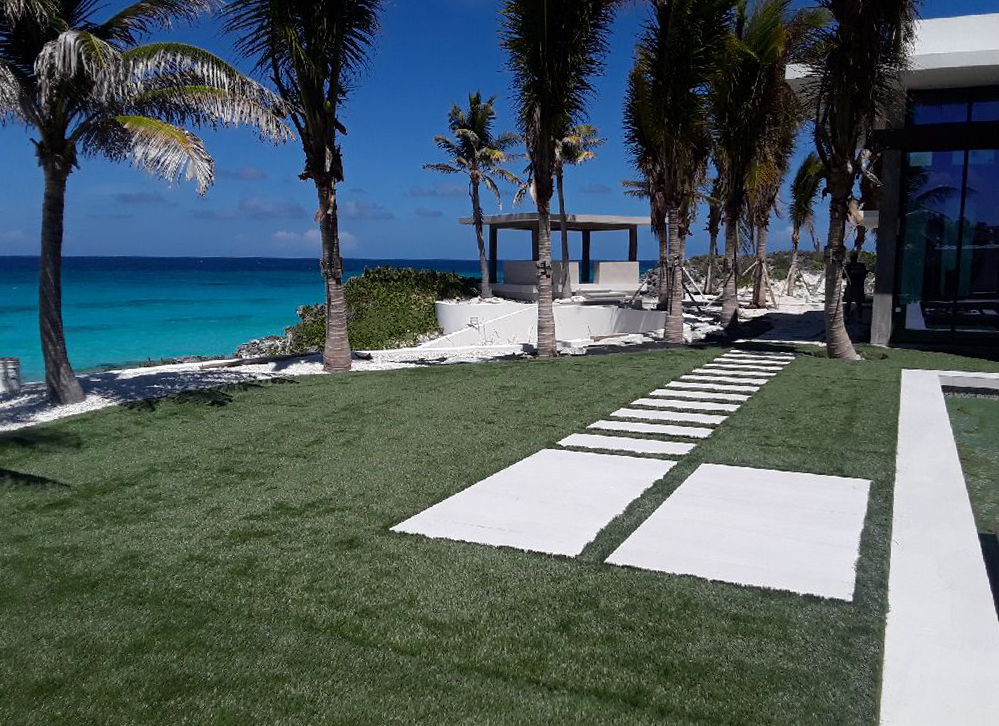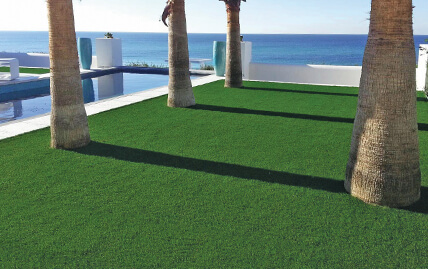 Synthetic Turf for
Residential and Commercial Landscaping
Ft. Lauderdale's consistently warm, year-round temperatures result in a limited "rain" season to maintain natural grass. A warm climate, even through the winter months, means excess water expenditure and continuous mowing and up-keep costs to maintain the aesthetic appeal of natural grass. With XGrass Synthetic Turf and Bonded Rubber products, landscaping can be installed that requires no water and minimal ongoing maintenance yet still looks great. These surfaces allow homeowners, businesses and other organizations to be environmentally friendly while cutting costs.
Learn More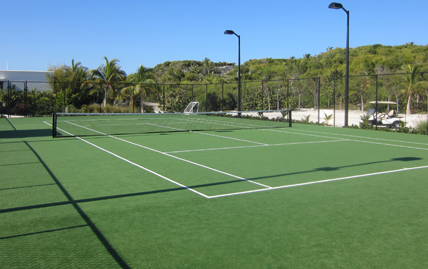 From Design to Installation and Maintenance
Artificial Turf Athletic Fields
Southern Florida's afternoon showers can leave traditional grass fields unusable and wreak havoc on the schedules of teams needing to practice and play. That is why more and more facilities are switching to artificial turf fields that drain quickly and don't get torn up and turned into mud. XGrass athletic turf is extremely durable, eco-friendly and virtually maintenance free.
Plus, it can be professionally designed and installed by our team of experienced synthetic turf professionals.
Learn More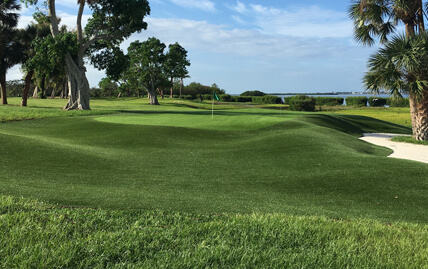 An Unmatched Selection
Backyard Putting Greens
One of the best benefits to living in Ft. Lauderdale and other parts of Southern Florida is the ability to practice and play golf all year round. For this reason, XGrass supplies both synthetic golf turf as well as its exclusive SofTrak and Tour Greens synthetic golf greens that give golfers the ability to improve every aspect of their short game with minimum maintenance and maximum convenience. Our experienced installation crews have worked with golfers throughout the world to design and install synthetic putting greens that bring the feel of a PGA Championship golf course to one's backyard.
Learn More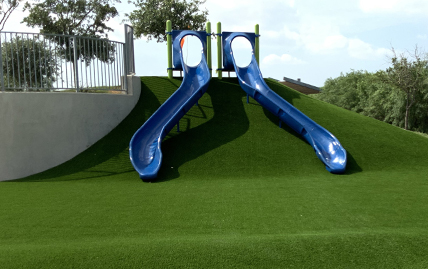 Residential and Commercial
Playground Surfaces
XGrass is a leading designer and supplier of synthetic turf, bonded rubber mulch and poured in place rubber playground surfacing. We take pride in helping the play areas of schools, nurseries, parks, and other facilities in Ft. Lauderdale to be safer. XGrass's low maintenance, IPEMA certified surfacing are completely anti-microbial and dry quickly so children can play almost immediately following a rain.
Learn More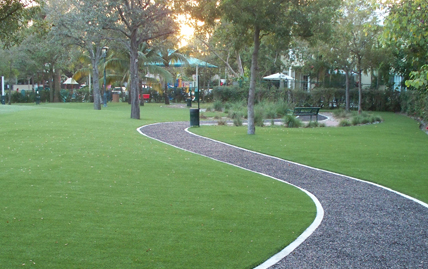 Artificial Grass for Dogs
Pet Turf & Dog Run Grass
XGrass recently built multiple dog parks in Northern Miami, the latest being a 5,000 square foot artificial grass dog park on the "only hill in Florida." After the parks completion, City of Miami Commissioner Marc Sarnoff wrote to thank XGrass for the work that was completed in the Miami community, "I and my neighbors are grateful for the work you did renovating Blanche [Park] and creating a long-lasting public space that the community can utilize and be proud of. Please accept my thanks and the thanks of the residents of the City of Miami." We know that Miamians love their pets, and with XGrass pet turf you can feel confident that our pet friendly construction and unique backing will benefit you and your pet.
Learn More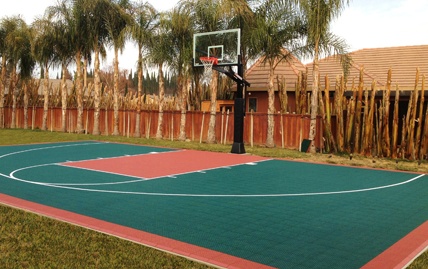 Other Services
Backyard Basketball Courts
More and more kids are getting excited about basketball and residents are looking to install practice basketball courts in their yards. The VersaCourt division of Recreational Group installs backyard basketball courts and indoor basketball courts as well as tennis, paddle tennis, shuffleboard and multi-sport game courts in the Fort Lauderdale area. The VersaCourt athletic surface can be used as the resurfacing of worn-out courts or in entirely new facilities.
Learn More
Contact your local XGrass Representative today in Ft. Lauderdale, Florida for more information and a free quote on your next project.
Contact Us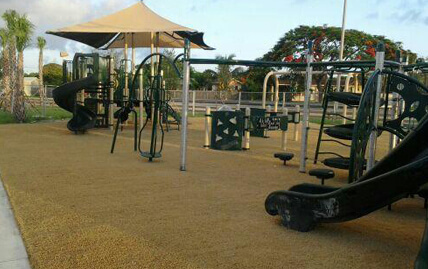 Miami, Florida
Quail Roost Park
At XGrass, it is our goal to be the leading installer of artificial grass, synthetic turf, rubber surfacing, and court tile in Florida. Please contact us for more information.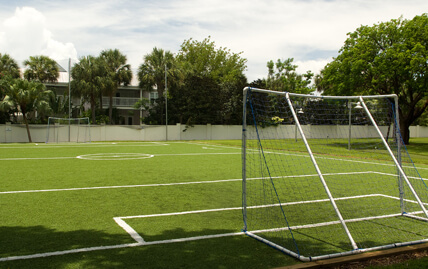 Florida Keys
Hawks Cay Resort
At XGrass, it is our goal to be the leading installer of artificial grass, synthetic turf, rubber surfacing, and court tile in Florida. Please contact us for more information.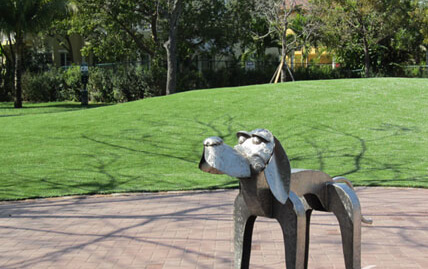 Miami, Florida
Blanche Park