XGrass Artificial Grass in Chicago, Illinois
XGrass Chicago services the metro area with a wide selection of artificial grass products like synthetic grass lawns, backyard putting greens, playground surfaces and more. As an industry leader in artificial grass, we've installed thousands of engineered turf systems all over the United States. Learn more about our innovative products for the Chicago market.
Service Areas
Oak Lawn
Bridgeview
Oak Park
Elm Hurst
Oak Brook
Orland Park
Rosemont
Naperville
Downers Grove
Wheaton
Evanston
Chicago
Artificial Grass Lawns
Chicago weather has long been a source of mystery and virtually unpredictable conditions tend to cause considerable dismay to natural grass. Spring can be particularly wet and wild as winter conditions often persist far into April. Soggy weather often leads to damp puddles and mud-filled lawns. Eventually, the wet spring season gives way to humid summers, further contributing to difficult landscaping conditions faced by homeowners and commercial property managers. For these reasons and more, Chicago residents are turning to XGrass for the installation of synthetic turf and other outdoor surfacing solutions.
Artificial Grass Lawns
Chicago weather can be a nightmare for homeowner's intent on manicuring a beautiful lawn. Snow-filled winters and damp conditions in the spring lead to waterlogged conditions that produce muddy spots. Hot, humid summers further contribute to the challenge of keeping a green lawn. Artificial grass is extremely durable and is designed to resist wear-and-tear and maintain an attractive appearance for years. By choosing artificial grass lawns from XGrass, lawn care and maintenance is virtually eliminated.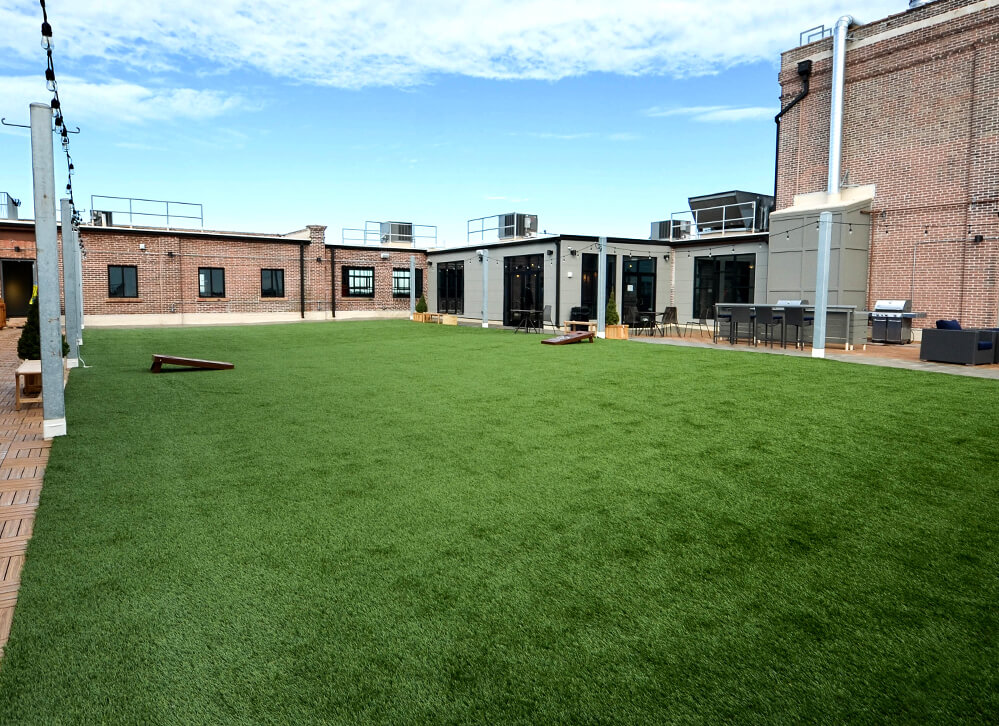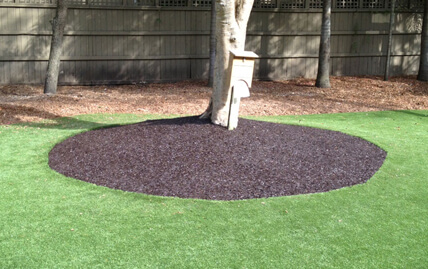 Synthetic Turf for
Residential and Commercial Landscaping
Rainy spring seasons in Chicago often result in wet and muddy turf that is extremely difficult to maintain and often becomes an eyesore. For this reason, many landscape architects have begun turning to XGrass Synthetic Turf and Bonded Rubber products for landscaping projects in Illinois. These synthetic turf products not only reduce ongoing maintenance costs, but they provide pesticide-free and water saving solutions that are ideal the for the Chicago market.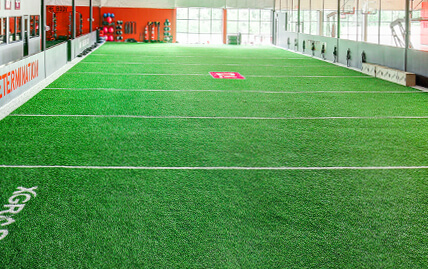 From Design to Installation and Maintenance
Artificial Turf Athletic Fields
Difficult weather conditions can cause significant damage to Chicago athletic fields and often lead to cancelled games, neglect, and poor playing conditions. Artificial turf fields are nearly maintenance-free and resist even the worst weather. XGrass turf fields offer a reliable surface for any sport and grant Chicago teams the ability to practice day in and day out.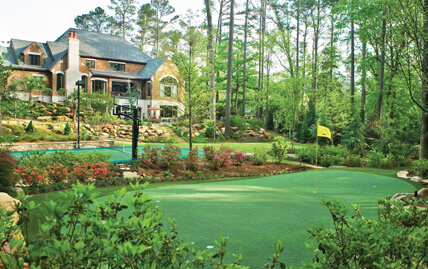 An Unmatched Selection
Backyard Putting Greens
Chicago homeowners looking to improve their golf games have taken advantage of XGrass's tour quality artificial putting greens. Our experienced installation has worked with golfers throughout the world to design and install synthetic putting greens that bring the feel of a PGA Championship golf course to one's backyard. With the appearance of a natural-grass putting surface, XGrass greens offer the Illinois golfer the ability to have fabled country club greens such as Harborside International, Ridgemoor, or the Metropolitan Club in their own backyard. If you are looking to install a putting green in your backyard, please visit TourGreensChicago.com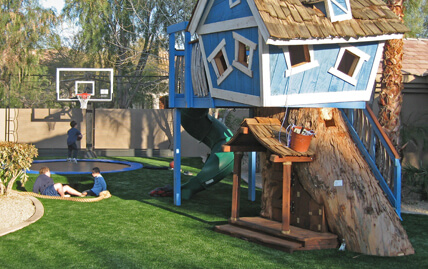 Residential and Commercial
Playground Surfaces
XGrass's IPEMA certified synthetic turf surfacing is completely anti-microbial and dries quickly enough that children can play immediately following a rain. XGrass is far softer and safer than other natural surfaces and is nearly maintenance-free. As a leading designer and installer of synthetic turf, bonded rubber mulch and poured in place rubber playground surfacing, XGrass is helping to make the play areas of schools, nurseries, parks, and other facilities in Chicago safer.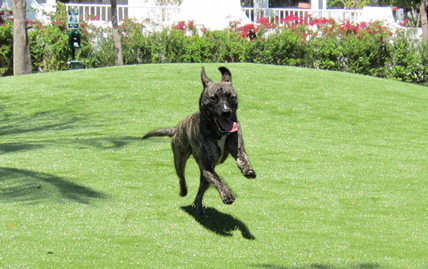 Artificial Grass for Dogs
Pet Turf & Dog Run Grass
Chicago is often regarded as one of the most dog friendly cities in the nation, featuring top kennels, breeders, veterinary clinics, dog parks and more. Chicago features many dog-friendly bars and countless restaurants close to Illinois, making the area ideal for pet owners. Maintaining play areas for beloved pets has never been easier with XGrass pet turf. It allows owners the ability to provide their animals with a dry, pesticide-free, play area with no chemical treatments.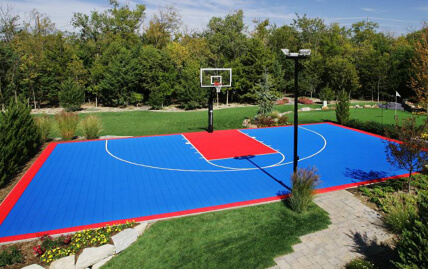 Other Services
Backyard Basketball Courts
Basketball is very popular in Chicago, as the Bulls are rich with history and consistently among the top performing teams in the NBA. As the sport continues to grow at all levels within the state, many families are looking to build backyard basketball courts for their own families. XGrass's VersaCourt division is among the leading designers and installers of outdoor basketball courts in the country. It also supplies tennis, paddle tennis, shuffleboard and multigame courts in the Chicago area.
At XGrass, it is our goal to be the leading supplier of artificial grass, synthetic lawns, rubber surfacing, and court tile in Chicago. Please contact us for more information.