XGrass Artificial Grass in Boston, Massachusetts
XGrass Boston services the metro area with a wide selection of artificial grass products like synthetic grass lawns, backyard putting greens, playground surfaces and more. As an industry leader in artificial grass, we've installed thousands of engineered turf systems all over the United States. Learn more about our innovative products for the Boston market.
Service Areas
Weston
Newton
Wellesley
Dover
Brookline
Boxford
Needham
Manchester-by-the-Sea
Quincy
Farmingham
Brockton
Waltham
Boston
Artificial Grass Lawns
Boston weather can be extremely challenging for those trying to maintain a healthy lawn. Wet conditions in the spring and fall combine with frequent snow in the winter leading to damp soil that produces muddy spots and less-than-ideal conditions for keeping a lawn green and vibrant. With artificial grass lawns from XGrass, lawn care is nearly eliminated. Our synthetic grass products are designed to hold up well to wear-and-tear and maintain their attractive appearance for years with minimal maintenance.
In fact, synthetic turf as a lawn and pet application has become very prevalent in the backyards of historic Newton, Cambridge, Watertown, and Brookline homes as maintenance is minimal while performance and appearance are exceptional and a long term value.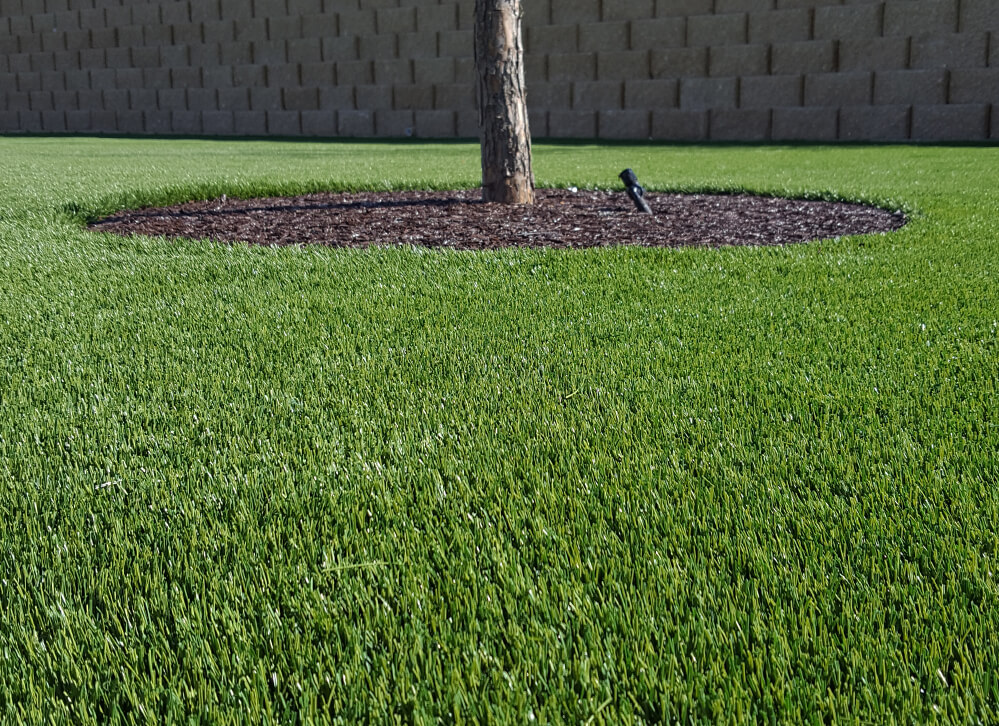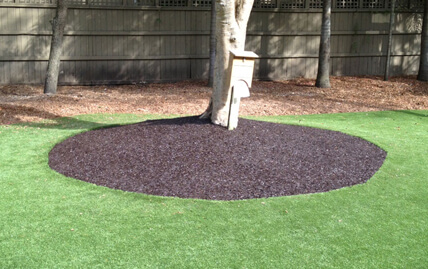 Synthetic Turf for
Residential and Commercial Landscaping
Rainy and deep snow conditions that are often commonplace in Boston, cause wet and muddy areas that are both messy and dangerous. For this reason, more landscape architects in Massachusetts have begun turning to XGrass Synthetic Turf and Bonded Rubber products for landscaping projects. These synthetic turf products not only reduce ongoing maintenance costs, but they provide environmentally friendly and attractive solutions that are ideal the for the Boston market.
Many daycares and preschools in the greater Boston market are finding XGrass to be a very popular surfacing choice for these reasons, and for the sanitary aspects associated with an installation.
Learn More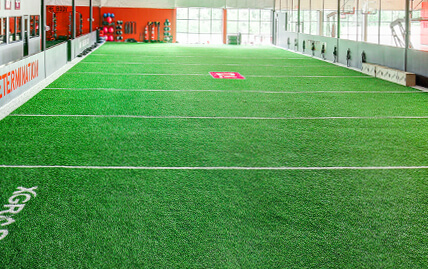 From Design to Installation and Maintenance
Artificial Turf Athletic Fields
With numerous highly successful athletic teams in both the professional to collegiate ranks, Boston is rich with sports tradition. Sporting recreation is taken seriously in Boston and athletic fields see heavy abuse. With soccer and lacrosse becoming extremely popular sports in the greater Boston area, the need for athletic turf that can withstand multiple sports' seasons is essential and this the XGrass synthetic athletic turf solutions, the best long term value choice for both indoor and outdoor solutions.
Typical athletic fields require constant maintenance and cannot be used on many days. Conversely, synthetic grass fields offer maintenance-free durability that last seasons after season. The outstanding performance of XGrass athletic turf is ideal for Boston area schools and athletic facilities all year long.
Learn More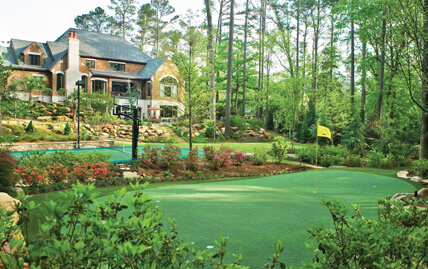 An Unmatched Selection
Backyard Putting Greens
Boston homeowners looking to improve their golf games have taken advantage of XGrass's tour quality artificial putting greens. Our experienced installation has worked with golfers throughout the world to design and install synthetic putting greens that bring the feel of a PGA Championship golf course to one's backyard. With the appearance of a natural-grass putting surface, XGrass greens offer the Massachusetts golfer the ability to have fabled country club greens such as Essex, Salem, or Kittansett in their own backyard.
Learn More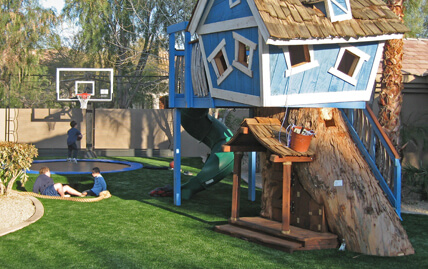 Residential and Commercial
Playground Surfaces
XGrass's IPEMA certified synthetic turf surfacing is completely anti-microbial and dries quickly enough that children can play immediately following a rain. XGrass is far softer and safer than other natural surfaces and is nearly maintenance-free. As a leading designer and installer of synthetic turf, bonded rubber mulch and poured in place rubber playground surfacing, XGrass is helping to make the play areas of schools, nurseries, parks, and other facilities in Boston safer.
Learn More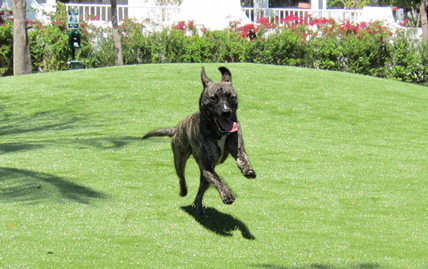 Artificial Grass for Dogs
Pet Turf & Dog Run Grass
Boston is often regarded as one of the most dog friendly cities in the nation, featuring top kennels, breeders, veterinary clinics, dog parks and more. Consequently, maintaining play areas for beloved pets is important to Boston residents and we have installed pet turf in kennels and doggie daycares for facilities in the bedroom communities on the North and South Shore. XGrass synthetic turf allows owners the ability to provide their animals with a dry, pesticide-free, play area with no chemical treatments.
Learn More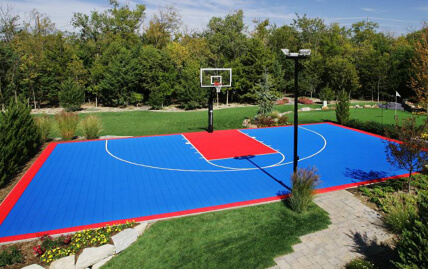 Other Services
Backyard Basketball Courts
Basketball is popular in Boston, as the Celtics are rich with history and consistently among the best performing teams in the NBA. As the sport continues to grow at all levels within the state, many families are looking to build backyard basketball courts for their own families. XGrass's VersaCourt division is among the leading designers and installers of outdoor basketball courts in the country. It also supplies tennis, paddle tennis, shuffleboard and multigame courts in the Boston area.
Learn More
Contact your local XGrass Representative today in Boston, Massachusetts for more information and a free quote on your next project.
Contact Us
Boston, Massachusetts XGrass Projects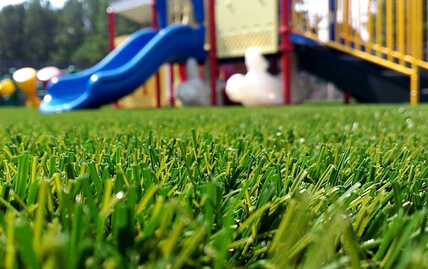 Boston, Massachusetts
Newman Elementary School
Needham, MA 11000 square feet of Superlawn HS with Heat Block™ Technology at new playground
At XGrass, it is our goal to be the leading supplier of artificial grass, synthetic turf, rubber surfacing, and court tile in Boston. Please contact us for more information.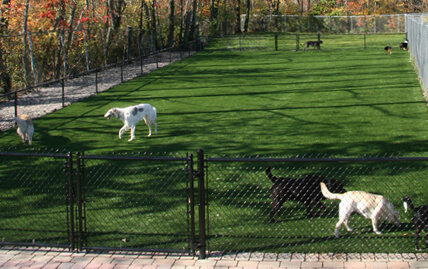 Boston, Massachusetts
Pet Pals of Winchester
Woburn, MA 7000 square feet of Luxury Rec for a doggie daycare.
Boston, Massachusetts
Franklin Park Zoo
4000 square feet Superlawn MS Pro for their playground featuring a custom logo.
Norwood, Massachusetts
Velocity Sports
Indoor Sports Turf with 5mm pad.
Belmont, Massachusetts
Daniel Butler School
5200 square feet Pour-in-Place rubber surfacing on a new playground.
Winchester, Massachusetts
Wolf Den Lacrosse
11000 square feet of Performx XS for indoor lacrosse training facility.