8 Backyard Playground Ideas
Backyard playgrounds are meant to be a place of fun and exciting outdoor play time for kids. With XGrass and RG Family Brands, you can build a safe and clean backyard playground with amenities like artificial playground turf, a multi-sport game court, and more. The design ideas are limitless!
1. Design your own backyard basketball court with the help of VersaCourt. These courts can be customized with our online court designer tool, or you can browse the DIY court kits option.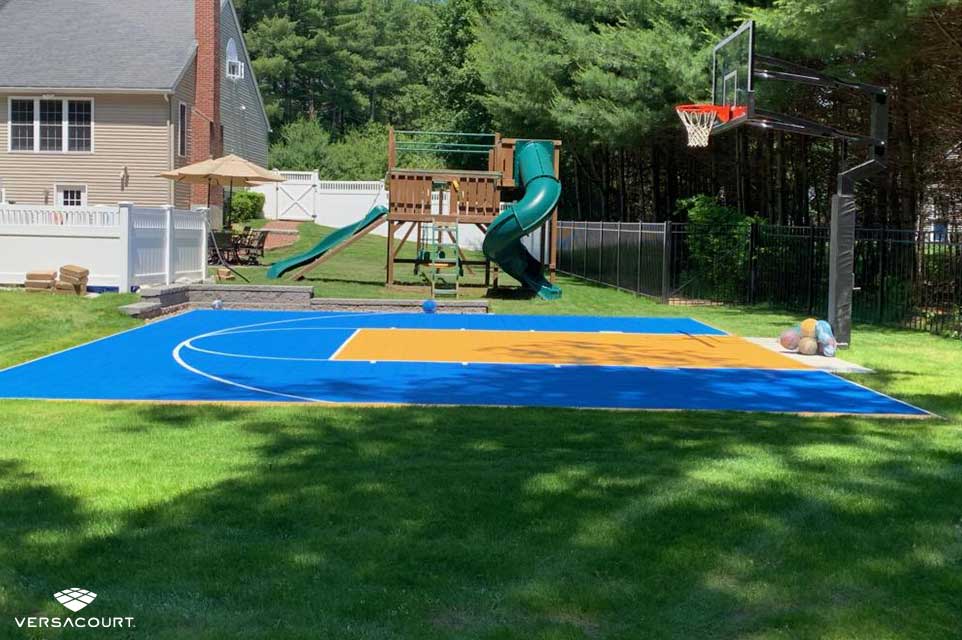 2. This backyard basketball court is surrounded by XGrass artificial turf for lawns, and also includes court accessories like an adjustable basketball goals system.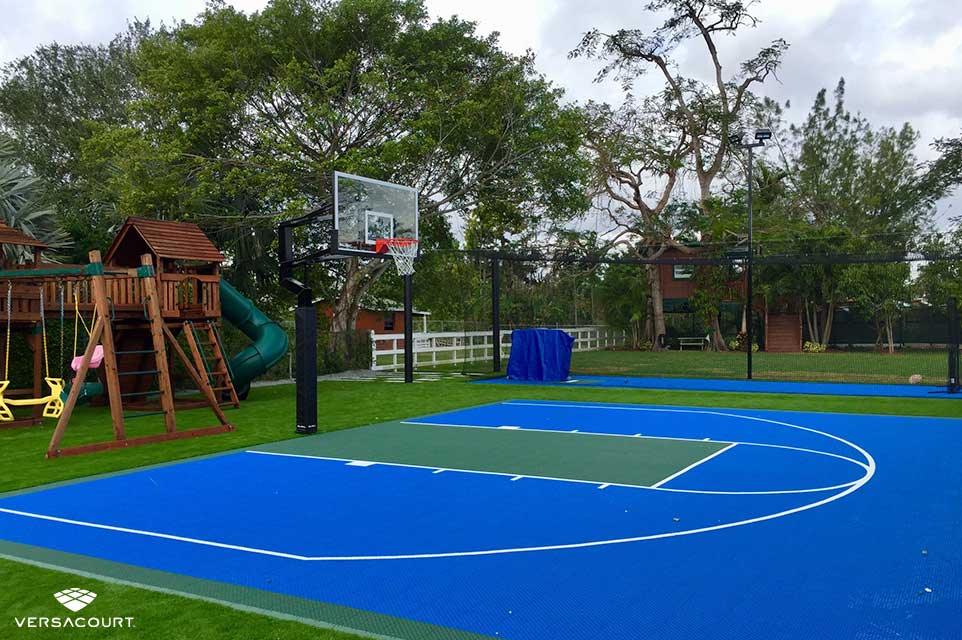 3. Backyard playgrounds can be designed in many styles depending on the space you have available. Check out XGrass's side by side playground surfacing comparison information.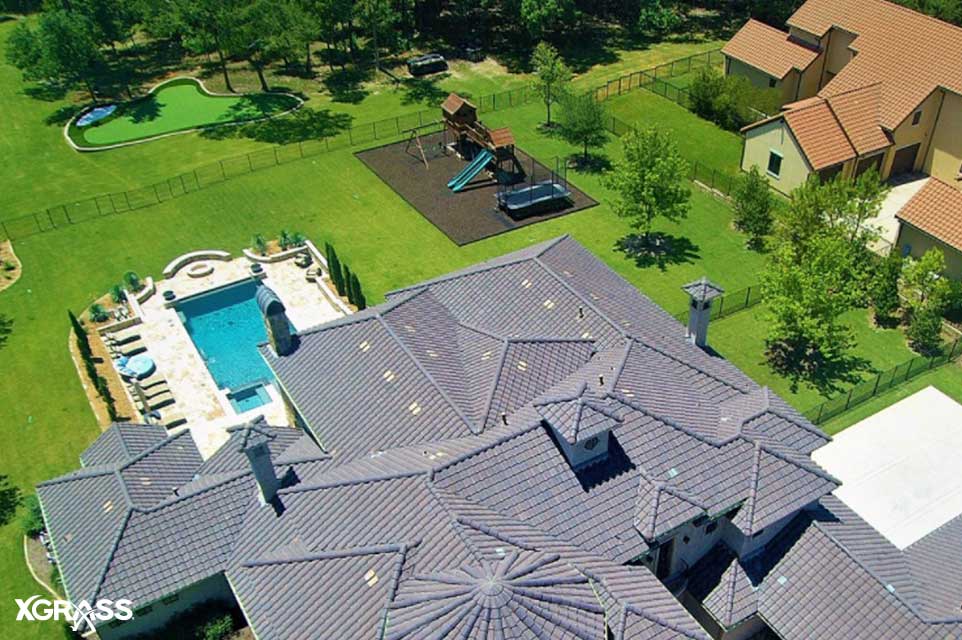 4. You should never have to worry about your children's safety when playing in the backyard. XGrass playgrounds systems are built with special padding & underlayment to protect kids if they fall. Learn more about XGrass playground systems today.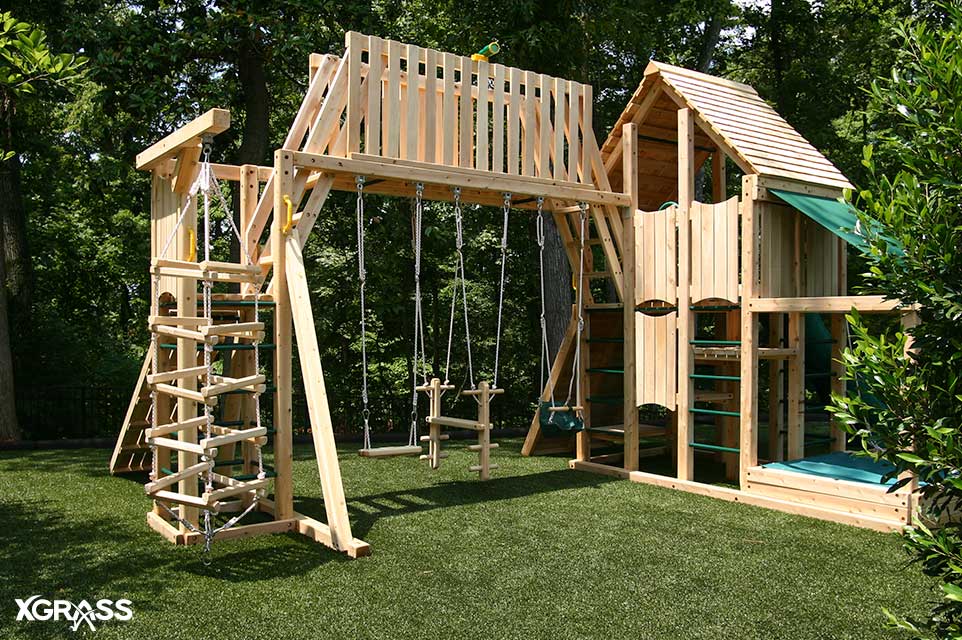 5. No matter the size or shape of your backyard playground, make it a safe and clean space with synthetic turf for playgrounds.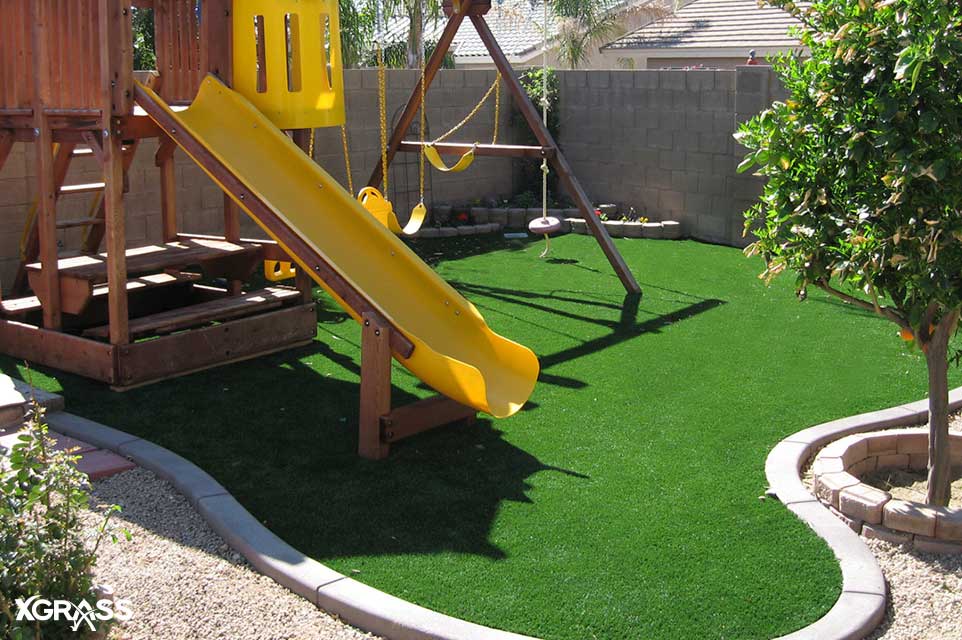 6. Artificial grass for backyard playground can be customized to fit unique spaces and amenities that already exist in your backyard, like an in-ground trampoline.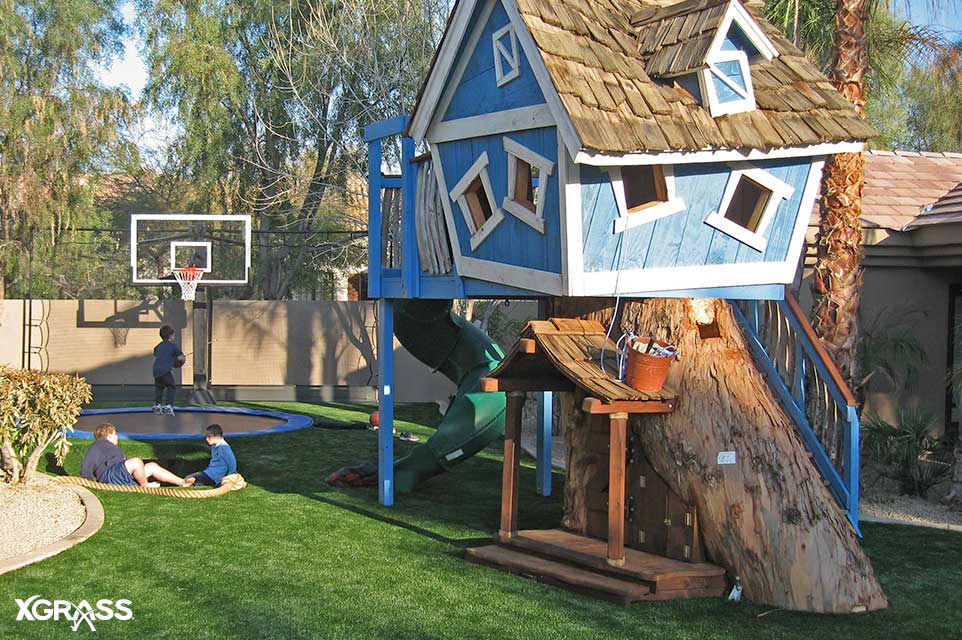 7. Keep your backyard playground looking green and fresh all year long with synthetic turf for playgrounds. Whether it's for your entire backyard or just for a children's play area, artificial turf is a great way to avoid additional mowing, pesticides treatments, and seasonal allergies.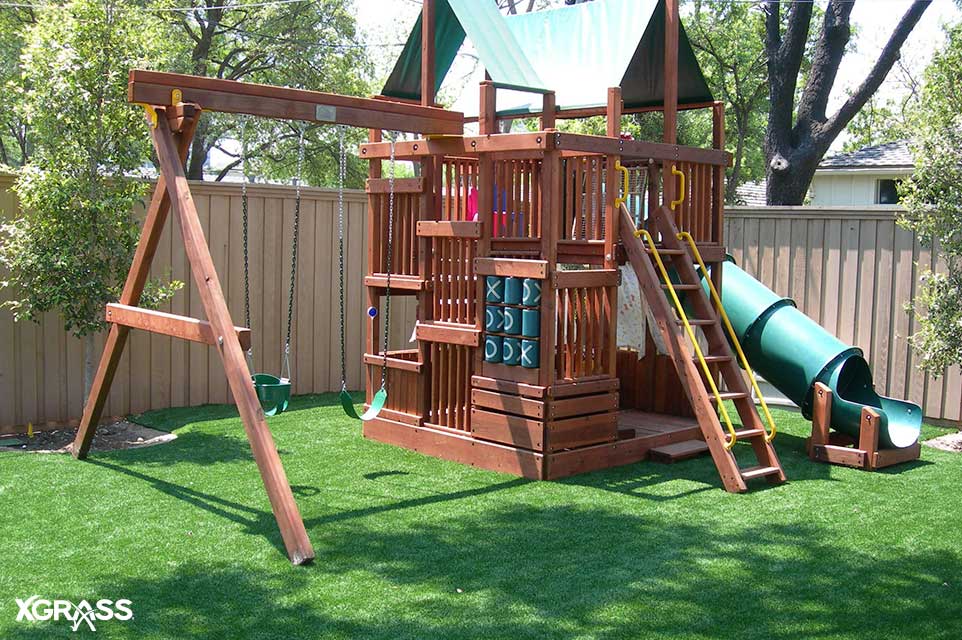 8. Design the perfect backyard playground by starting with your playground surfacing. XGrass artificial grass is a great way to keep your kids safe, clean, and having fun every day in the comfort of your backyard.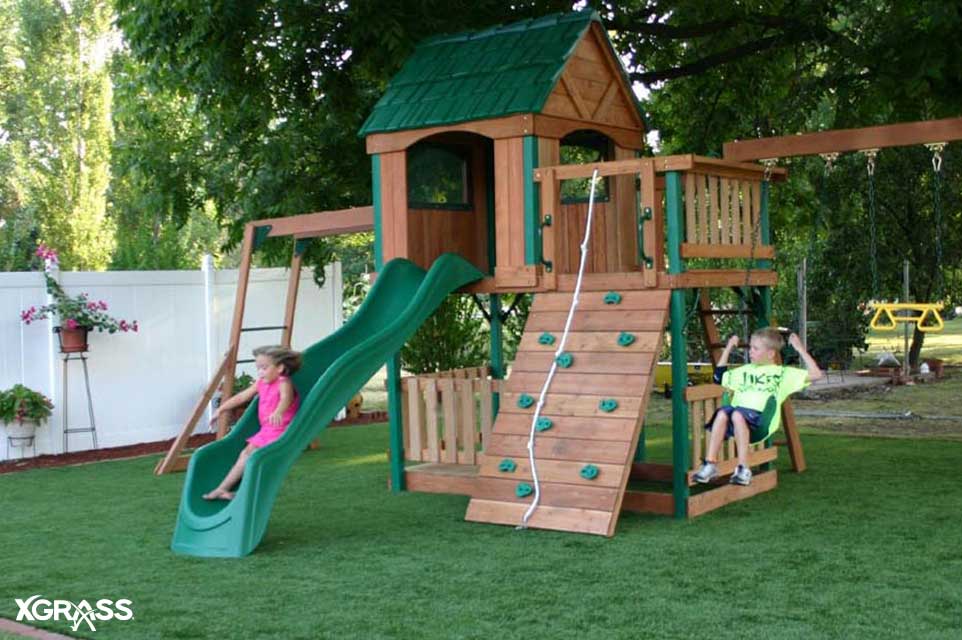 Ready to Get Started?
Bring your backyard ideas to life with the help of The Recreational Group family of Brands: XGrass, VersaCourt, Swisstrax, and Tour Greens. Whether you want to add a putting green, game court, or unique artificial turf features, the RG family can bring your backyard ideas to life.
Ready to Get Started